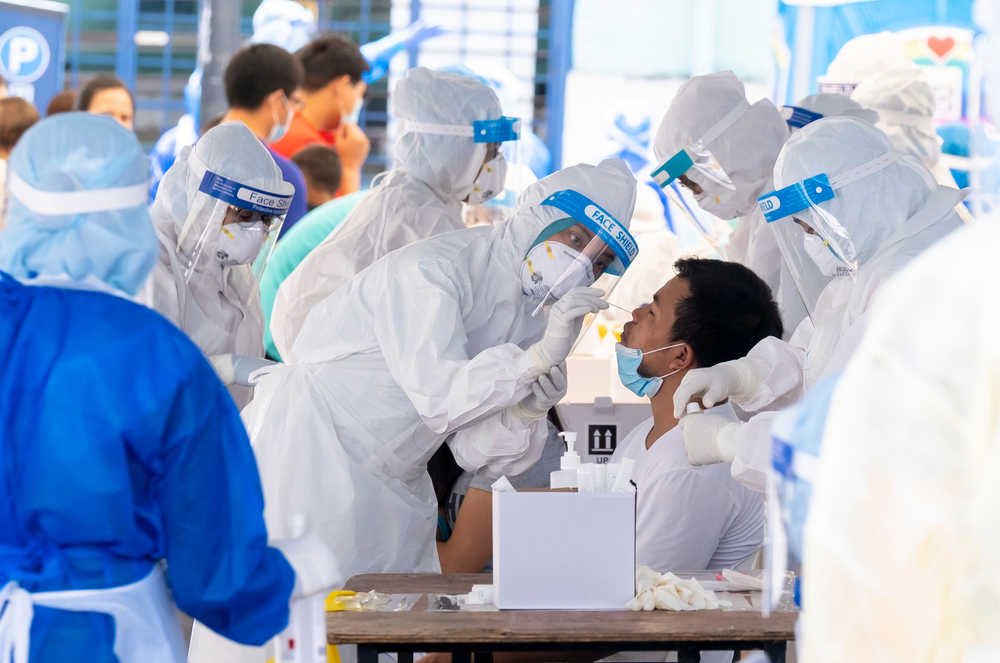 China is enforcing lockdown restrictions in areas around Beijing more intensively and will mass test the nearby port city of Tianjin, stepping up its quest to wipe out Covid-19 ahead of a key meeting of the Communist Party's top leaders.
The moves come even as officials seem to be getting the national case load under control, with 1,556 new infections reported for Sunday in the community. Despite the progress, the country remains focused on eliminating the transmission of a virus that most of the world has now accepted as endemic.
Shijiazhuang, the capital of Hebei province bordering Beijing, confined residents of four major downtown districts to their homes for three days from Sunday afternoon, saying a mass testing exercise will be undertaken. The city of some 11 million also suspended subway services and halted non-essential business operations in the locked-down districts. The province, home to many workers who commute to the Chinese capital, reported 45 Covid cases on Sunday.
Read original article