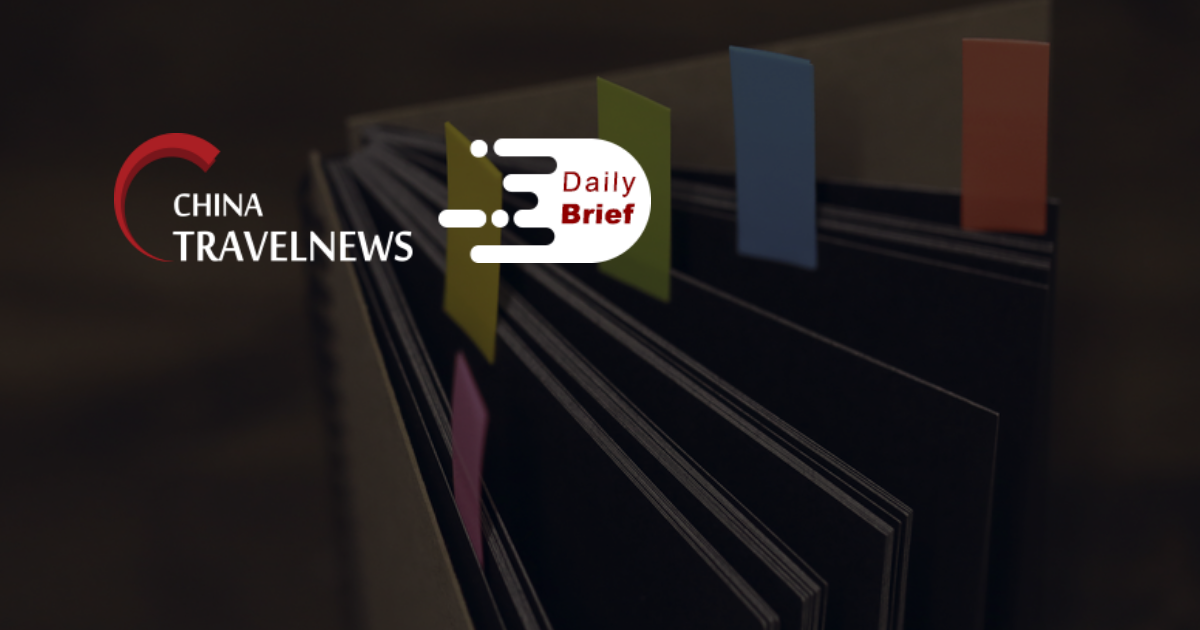 IHG sees half-year operating profit down by 84% in Greater China
>> InterContinental Hotels Group (IHG) said the group's total revenue rose 52% in the first half of 2022 and operating profit were up by 162% year-on-year. The company's CEO Keith Barr said during the conference call that Greater China had a tough start to the year as COVID restrictions were tightened. Operating profit for January-June in Greater China was USD 500 million, down by nearly 84% from last year.
Accor, Ennismore and Funyard share progress of JO&JOE partnership
>> Accor, Ennismore and Funyard shared the early progress of their recently announced strategic partnership to develop lifestyle brand JO&JOE across China. The brand's first Chinese destinations include Guangzhou, Shenzhen, Changsha, Xiamen, Chongqing, Zhangjiajie and Xian. They plan to develop over 1,300 properties.
Chinese brand to set up house in Japan
>> Swire Hotels is venturing outside its home Chinese market for the first time with the signing of a new luxury hotel in Tokyo, Japan. The firm is collaborating with Tokyu Group and L Catterton Real Estate (LCRE) on a new site for The House Collective brand, as part of a prestigious mixed used development.
Club Med to unveil three new ski resorts in December
>> Club Med will unveil three new ski resorts – Club Med Tignes and Club Med Val d'Isere in the French Alps and Club Med Kiroro in Hokkaido, Japan – which are scheduled to debut in December 2022. The three new properties are part of the all-inclusive resort pioneer's plan to open 17 new resorts and finalize 13 renovations or property expansions by 2024.
CTG Duty Free aims to raise $2.2 billion with Hong Kong listing
>> China Tourism Group Duty Free is seeking to raise as much as HKD 17 billion (USD 2.17 billion) by selling shares in Hong Kong, in what could be the city's biggest offering this year. The world's largest retailer for travelers, which is already listed in Shanghai, will start taking investor orders for about 102.8 million Hong Kong shares at between HKD 143.5 and HKD 165.5 each, according to terms of the deal seen by Bloomberg News. The deal has attracted nine cornerstone investors including China State-Owned Enterprise Mixed Ownership Reform Fund.
Norway cancels advice against travel to Shanghai
>> After a long-term closure due to the outbreak of COVID-19, the city of Shanghai has reopened this summer, the Ministry of Foreign Affairs of Norway has announced, and as a result of which, Norwegians are no longer advised to avoid travel to this city.
Hainan Airlines soars by limit as China regulator's probe ends with $450,000 fine
>> Hainan Airlines jumped by the daily trading limit after the Chinese carrier said an investigation into the company by China's securities watchdog had ended with an RMB 3 million (USD 450,000) fine. The China Securities Regulatory Commission found that the airline failed to disclose related-party transactions and guarantees and other important information between 2018 and 2020, when it was owned by HNA Group, the Haikou-based company said in a statement yesterday.
China improves rail, air travel services in summer travel rush
>> China has been beefing up rail and air travel services in the summer travel rush to ensure safe trips for passengers. About 309 million railway passenger trips were made between July 1 to August 11, with average daily trips reaching around 7.365 million, according to the China State Railway Group.
Bullet trains designed to connect Jakarta, Bandung roll off assembly line in eastern China
>> China's high-speed bullet trains for the 142-kilometer Indonesian Jakarta-Bandung High-Speed Railway rolled off the assembly line in Qingdao, East China's Shandong Province on Friday. It is China's first high-speed bullet train export with a top speed of 350 kilometers per hour.