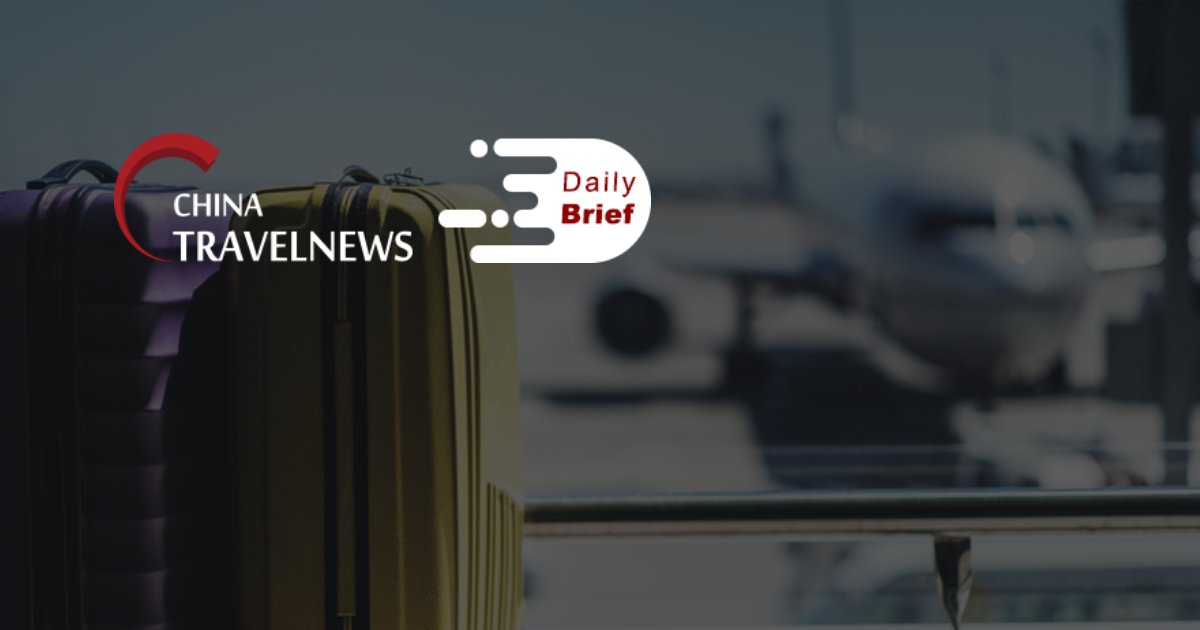 Agoda expands tie-up with Alipay+ for greater traveler base
>> Agoda and Alipay+ announced a new partnership that will leverage Alipay+ solutions on the Agoda platform for better customer benefits and rewards. This is in addition to the existing integration of multiple digital wallets, namely the AlipayHK, GCash and TrueMoney, through Alipay+ on Agoda's platforms. Travelers can enjoy great returns in countries and regions like Hong Kong SAR of China, the Philippines, and Thailand.
Shanghai Disneyland launches official online flagship store on Alibaba's Tmall
>> Shanghai Disneyland has launched its official online flagship store on Alibaba platform Tmall. This is the resort's first online shopping destination. It promises to expand Shanghai Disneyland's retail experience beyond the resort and offer a "complete multichannel shopping experience." It was also announced that the resort is expanding its holistic shopping experience with a new "Special Merchandise Exclusive Draw," which is a new shopping program for high-demand merchandise items. All of this comes the week after the official opening of the Disney Home Store in Disneytown.
Ticket prices down as carriers resume China-UK direct flights
>> China's major airlines including Air China, China Eastern and China Southern have announced the resumption of direct passenger flights between China and the United Kingdom from Thursday after over a year and half of suspension due to COVID-19. The British Embassy in China said on Wednesday that China and Britain have agreed to resume direct passenger flights, which had been suspended since December 2020 to contain the spread of the novel coronavirus. After the resumption of the direct service, the Guangzhou-London flight will take some 11 hours, and the ticket price has also been largely reduced.
Taiwan tensions could drive up travel costs significantly, CWT warns
>> A senior executive warned that travel managers should keep track of the rising tension between mainland China and Taiwan. "As well as the war in Ukraine, you need to keep an eye on what's happening in Taiwan with China," said Richard Johnson, senior director, CWT Solutions Group. Rising tensions could potentially impact demand for inbound and outbound business travel to and from China.
Chinese expert says nasal swab unnecessary for inbound travelers
>> A standard throat swab is enough to detect COVID-19 during central quarantine among people traveling from abroad, the Chinese Center for Disease Control and Prevention's top expert said at a press conference on Wednesday. Nasal swabs will no longer be given to inbound travelers for nucleic acid testing, according to the nation's ninth edition of the COVID-19 control protocol.
China races to contain COVID outbreaks in tourism hubs Tibet, Hainan
>> China raced on Tuesday to stamp out COVID-19 outbreaks in the tourist hubs of Tibet and Hainan, with the authorities launching more rounds of mass testing and closing venues to contain the highly transmissible Omicron variant.
FWD, Klook team up to protect Southeast Asian customers
>> FWD Group Holdings has commenced a distribution partnership with Klook for a fully-integrated accident cover insurance that will be available via the latter's app and website. Through the partnership, FWD Group will help customers in Singapore obtain protection by offering short-term accident cover. Subject to regulatory approvals, the protection plan will subsequently be available in other countries across Southeast Asia.
Nepal Airlines at a loss as Chinese planes begin to rust
>> A batch of Chinese aircraft that Nepal had imported with high hopes of flying on unserved sectors and earning revenue for the ailing Nepal Airlines Corporation have been sitting on the ground for more than two years and gathering rust, just as the Ministry of Finance has started paying back interest on the loans for the planes.
L'Occitane Travel Retail partners with TerraCycle China
>> L'Occitane Travel Retail has partnered with TerraCycle China in implementing a bottle return programme in five downtown duty-free stores in Hainan.