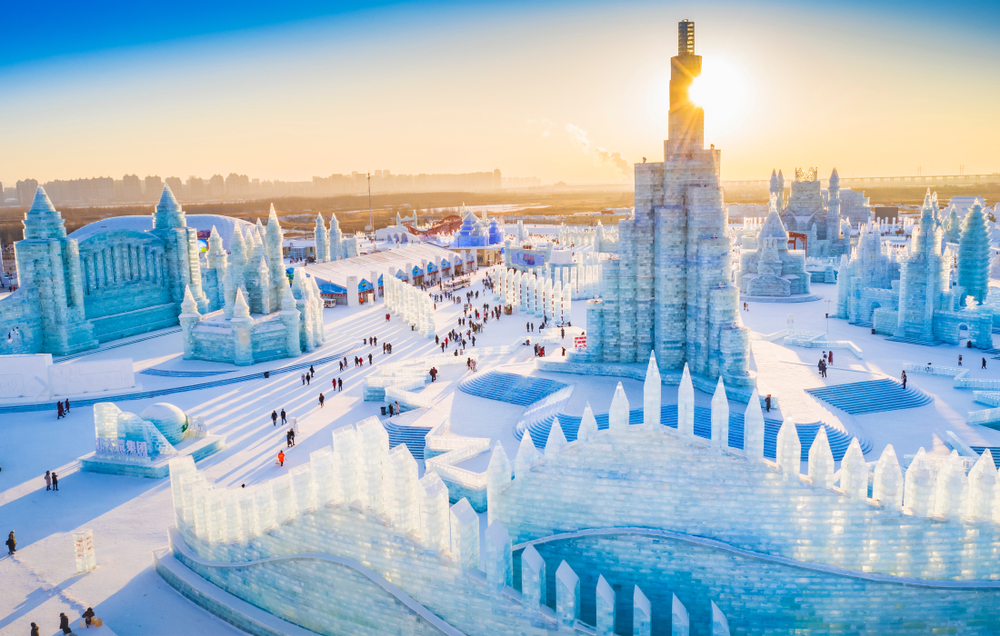 Rows of RVs were parked neatly in the city of Heihe in northeast China's Heilongjiang Province, while groups of tourists drank tea, chatted, and prepared food under the rain tarp beside their RVs.
As many parts of China have entered the "hot weather mode" in summer days, cities in the country's northernmost province have seen a tourism boom.
The lowest summer temperature in Heihe, located on the border between China and Russia, is below 20 degrees Celsius, and many tourists from all over the country have chosen to spend the summer here in the form of "RV tour."
Xingkai Lake in the southeast of Heilongjiang is the largest freshwater lake in northeast China, with a total area of 4,380 square kilometers. Tourists have flocked to play in the waves and sunbathe on the beach.
Entering summer, the "ice city" Harbin, the capital of Heilongjiang, also ushered in the tourist season. Entering July, Harbin airport achieved a daily passenger flow of more than 45,000. On July 30, the single-day passenger throughput exceeded 50,000, half of whom were tourists who mainly flew from southern China.
Read original article