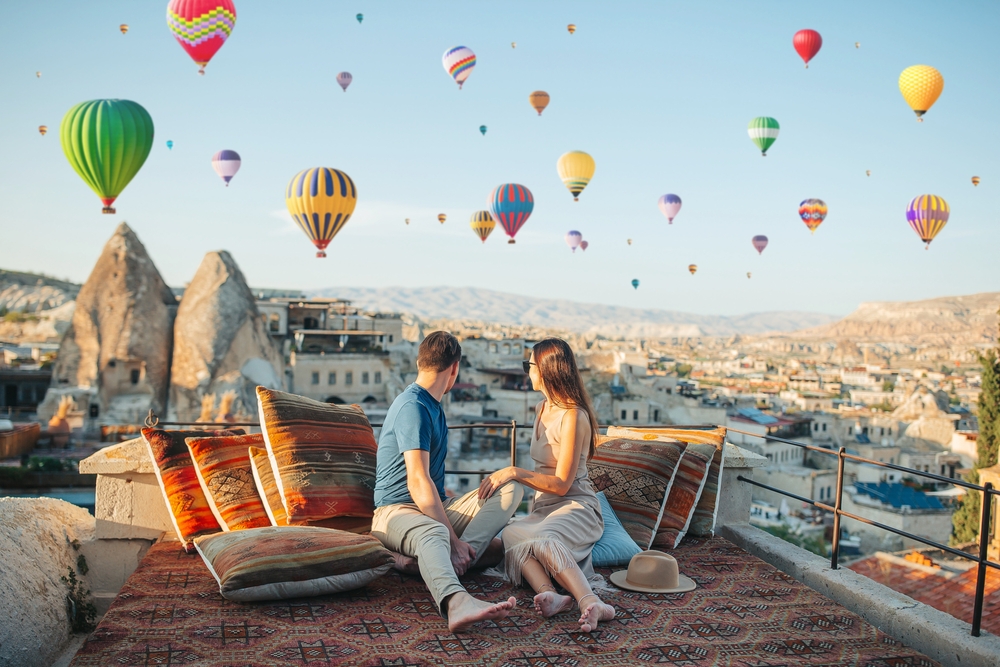 The summer travel outlook report, produced for the World Travel Market (WTM) by ForwardKeys, reveals that in the third quarter of the year, July, August and September, global air travel is set to reach 65% of where it was before the pandemic in 2019. However, the revival is patchy, with some parts of the world doing much better than others and some types of travel, particularly beach holidays, being much more popular than urban city visits and sightseeing.
The region of the world that is on course to recover most strongly is Africa & the Middle East; its arrivals in Q3 are expected to reach 83% of 2019 levels. It is followed by the Americas, where summer arrivals are expected to reach 76%, and then by Europe, 71%, and Asia Pacific, just 35%.
The current preference for beach holidays is well illustrated by a comparison of the top ten beach and urban destinations in Europe, ranked by Q3 flight bookings compared to 2019. All those in the beach list, which is led by Antalya, 81% ahead, Tirana, 36% ahead and Mikonos, 29% ahead, are showing extremely healthy demand, whereas, in the urban list, only Naples is ahead. Furthermore, the four leading urban destinations, Naples, 5% ahead, Istanbul, flat, Athens, 5% behind, and Lisbon, 8% behind, are all also gateways to beach resorts too.
Read original article