ChinaTravelNews, Ariel Wang - With travel restrictions relaxing in most parts of the world, people are more optimistic about the recovery of the travel industry. The domestic leisure sector has been leading the recovery, and business travel is also catching up.
While Asia Pacific is lagging behind in the recovery, travel demand in Europe and the U.S. is strong. At the beginning of May, airline capacity in Europe was about 80% of the pre-pandemic level, and U.S. domestic demand fully recovered, while the capacity of transatlantic flights was probably back to 60%, according to Skyscanner CEO Mr. John Mangelaars in an exclusive interview with ChinaTravelNews.
Optimistic about the recovery in Asia Pacific
Focusing on travelers' needs, Skyscanner served as an information platform during the pandemic and presented numerous destinations to inform travelers where and when they could travel.
Despite having Chinese OTA giant Trip.com Group as its parent company, Skyscanner does not have a strong presence in China, said Mr. Mangelaars. In other Asian markets like Singapore and Australia that show signs of recovery, there are fewer bookings and shorter booking windows compared with markets in Europe and Americas. Travelers in Asia are still hesitant about booking, but there is pent-up demand. The market is going in the right direction though still lagging behind, said Mr. Mangelaars.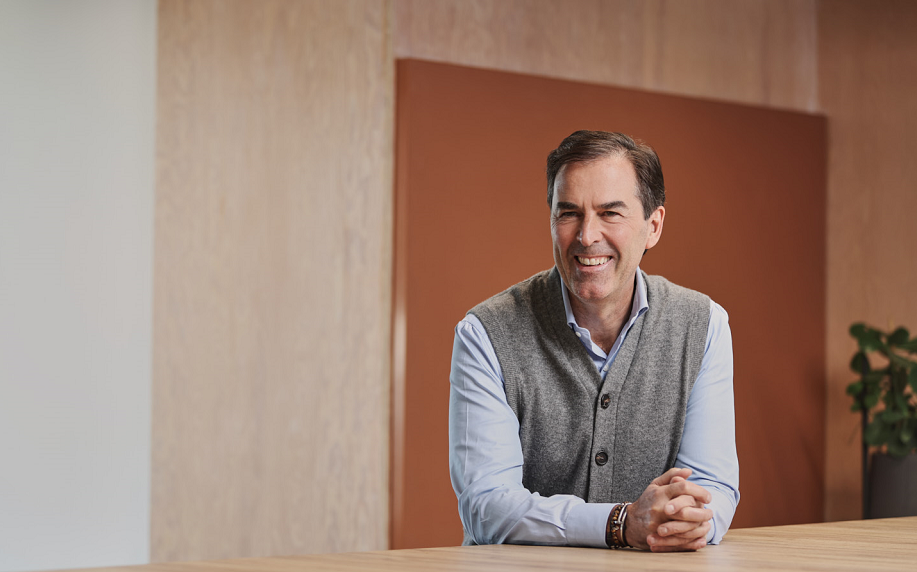 Skyscanner CEO Mr. John Mangelaars
Nevertheless, he still believes that when borders are opened up, both inbound and outbound travel will see significant improvement. He expects travel demand in Asia Pacific to go up by 600% to 800%, as seen in other regions.
Invest in technology to seek growth
For the industry to keep up with the recovery pace, Mr. Mangelaars believes it is vital to continue to develop new technologies and distribution capabilities. In this regard, despite the pandemic Skyscanner kept its engineering capacity at almost the same level as in 2019.
Skyscanner's strong cash position enabled it to continue to invest in technology through the pandemic and make it faster for users to search and book as travelers rebuild their bucket lists of where to go. In its 2020 annual report, Skyscanner reported that it could operate with no cash inflows for a period of at least 12 months.
Also, the company continued to invest in SEO and marketing platforms despite scaling back costs in other areas during the pandemic. Mr. Mangelaars told ChinaTravelNews that its SEO traffic has doubled in May in key markets, compared to pre-pandemic levels.
Multiple paths to purchase for travelers
Defining itself as an open marketplace to connect travelers and partners, Skyscanner has three paths to purchase for travelers. The first is the metasearch model which is the core of its business where bookings are passed straight to the partner. The second is facilitated or direct booking where bookings take place within the Skyscanner platform, but the travel provider remains the merchant of record, such as its partnership with Singapore Airlines. It has 25-30 airlines integrated and 20% of the total booking volume. Finally, a very small percentage (approximately 1%) of bookings are made via Skyscanner itself. Mr Mangelaars emphasized that this is purely a test environment for Skyscanner to have an in-depth understanding of the eco-systems and better serve travelers and partners.
"We do that because it gives us a specific experience to test. That is something we will continue to test and see how it develops. But open marketplace building will be the biggest. There is 1%, literally 1%, where we do the transaction. That is just for us to understand the ecosystem," Mr. Mangelaars explained.
Deeper relationships with Chinese airlines expected
While the direct booking business is small, Mr. Mangelaars was expecting to deepen partnerships with more Chinese airlines. As Skyscanner puts travelers first before partners, the company believes that the best price and good experience can attract travelers to book and come back. "When travelers are happy, they will promote partners, and that will further the success of Skyscanner. So finding partners that provide the best price and experience to travelers will be a vital step," he said.
"I've spent my life in partnership, so I'm a big fan of partnerships. For us, it is super important to have a very strong ecosystem. That's the power of Skyscanner."
Mr. Mangelaars wants to visit China again and meet with airlines when the border is open. "We have a team in China for sure. ... We have a lot of great partners in China and the rest of the Asia Pacific, and I can't wait to get on a plane and reignite the relationships in the Asia Pacific. I always truly enjoy being in Asia Pacific and it's great doing business there."
Meanwhile, Skyscanner is sharing its search data to help airlines in the post pandemic era map supply to demand. However, Mr Mangelaars said the challenge is that even via API connections, there is no one size fits all approach. Skyscanner searches over 10 billion prices every day, and to make sure that airlines and OTAs can find the value from the search data, it has dedicated teams with strong personal relationships.
Trip.com and Travix treated the same as other OTAs
As the former CEO of Travix, Mr. Mangelaars regards Travix as a partner in Skyscanner's OTA list, with no preferential treatment. And it is the same with Trip.com, a sister brand under the same parent company Trip.com Group.
As it does with other partners, Skyscanner talks with Trip.com about the industry and how things are recovering. They share technology information as it does with other industry partners, like Amadeus. "Just slightly different as they (Trip.com) have specific knowledge. It's built in China, designed for Asia, so that it has a specific angle. But there's nothing we will not do with other partners that we will do with Trip. com in the technology space," he said.
As to other OTA giants like Booking.com and Expedia, or airlines, Mr. Mangelaars views them all as partners. "So they are all partners or competitors, but at the end of the day we have to make sure we are the one that serves the travelers best and by doing so will win."
Skyscanner will focus on travelers and continue to improve its open marketplace and flexibility in the post-pandemic period, said Mr. Mangelaars.
As travelers become more aware of sustainability, they start looking for options like rail, bus or other transportation options. Skyscanner has long term ambitions to create a rich, open network to connect all the destinations in the world in different ways, including promoting more hotel and car hire options.