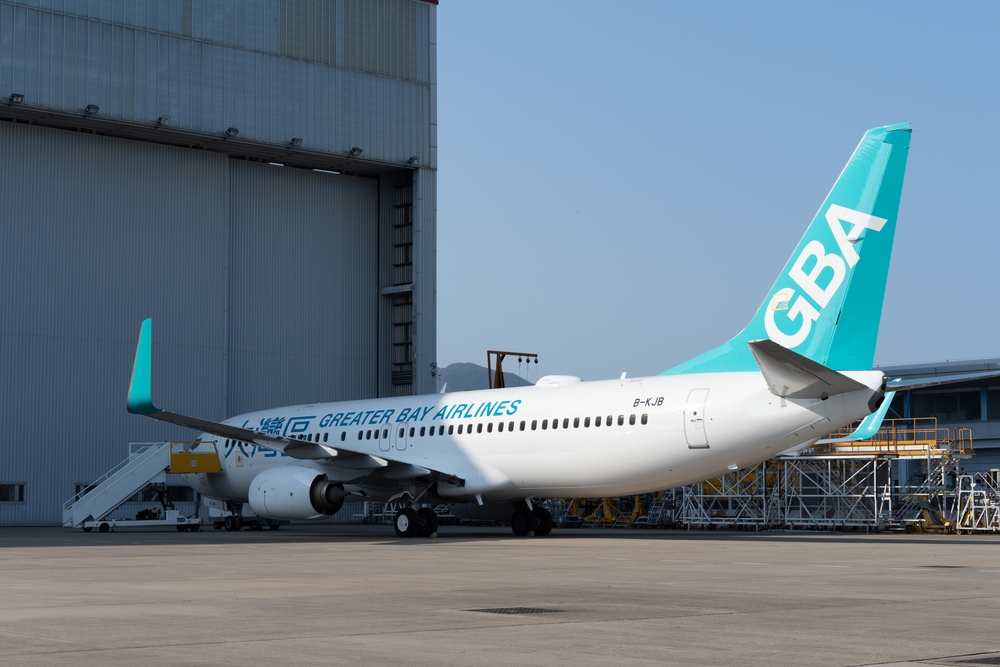 Hong Kong-based carrier Greater Bay Airlines (GBA) is set to launch its first scheduled commercial flight to Bangkok next month, with the company delaying fleet expansion amid continued border control measures between the city and mainland China.
"We need to start operations next month. We can't wait too long. We have to get aircraft up in the sky. It may not be making profits, but we need to show people we are committed," chief executive Algernon Yau Ying-wah said in an interview with the South China Morning Post at his office on Lantau Island on Tuesday.
The airline is planning to roll out two chartered flights to Bangkok on July 9 and 16, with its first scheduled service to the Thai capital on July 23. The chartered flights will operate through travel agents, who will book tickets and sell them to leisure travellers at a package price of about HK$20,000 (90,000 baht) per person covering the air ticket, hotel booking and seven days of quarantine upon return.
In May, GBA was awarded designated status from the Hong Kong government, allowing the company to open negotiations with foreign countries.
Yau said the airline planned to operate flights first to popular holiday destinations for Hongkongers, such as Bangkok, then Kuala Lumpur in Malaysia, Japan and South Korea, before looking at mainland China.
Read original article