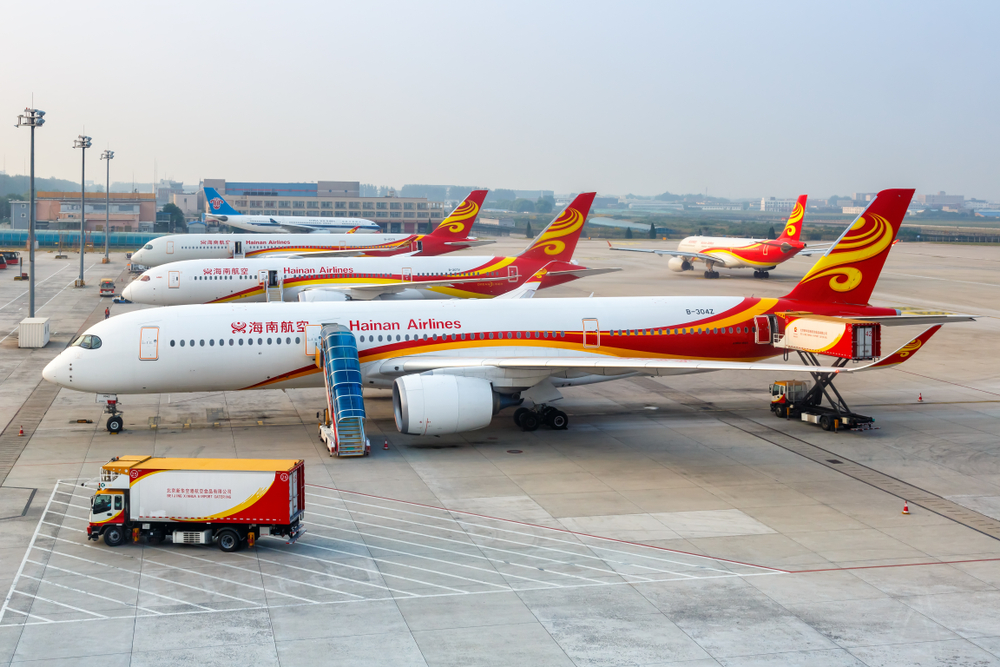 When looking at Hainan Airlines' aircraft types by average age, the Airbus A350-900 is the youngest model in the Chinese carrier's fleet. However, despite their youth, it doesn't appear that they are currently part of the airline's plans. This is because it has announced its intentions to sell two of them, and sub-lease another four.
According to data from ch-aviation.com, Hainan Airlines presently has seven Airbus A350-900s in its fleet, with an average age of just 3.3 years old. Historically speaking, it has operated another two, with B-304Z and B-305A having served the carrier between January and October 2019. Another example remains on order.
The A350-900 is one of several widebody designs at Hainan Airlines, whose fleet also includes the A330-200 and -300, and the Boeing 787-8 and -9 models. However, amid the present uncertainty surrounding the airline industry, particularly in China, its like-new A350s have seen minimal use, and are all inactive.
Data from ch-aviation shows that five of the European widebodies, which seat 334 passengers across three classes, are stored at Lourdes/Tarbes Pyrénées (LDE) in France. Meanwhile, the other two can be found at Hainan Airlines' Beijing Capital (PEK) hub. The latter of these both flew there from Guangzhou in August 2021.
Despite the A350's potential, it hasn't quite worked out for the aircraft at Hainan Airlines. This has led the carrier, as reported by FlightGlobal, to weigh up the type's future, which has ultimately resulted in the decision to sell two of the twinjets and sub-lease another four. The examples it wants to sell reportedly have just a handful of cycles on the clock. As such, they are effectively brand-new.
Read original article