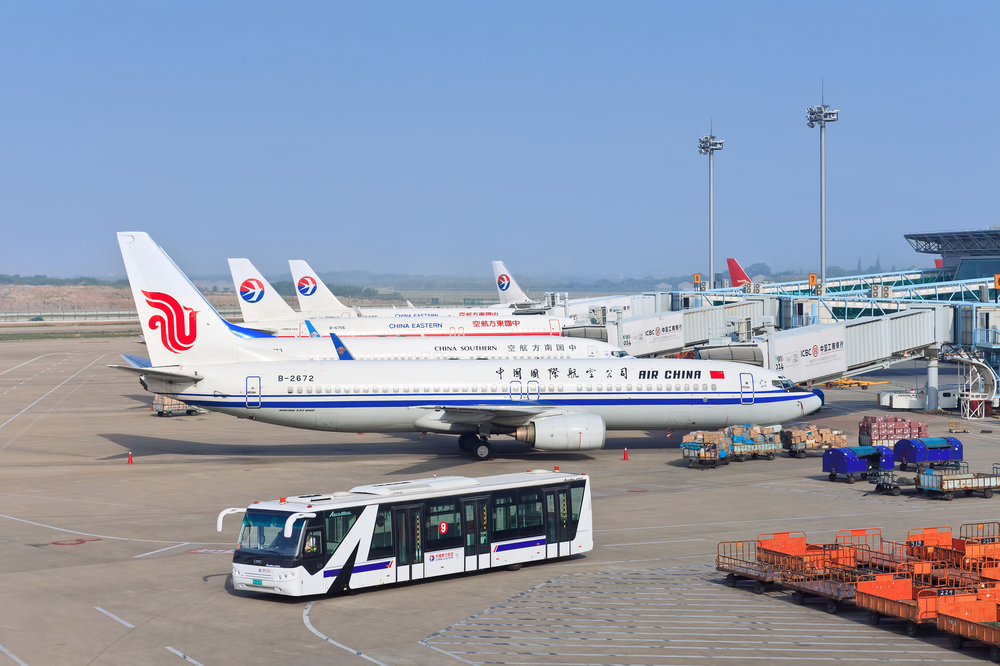 China's three biggest airlines on Wednesday reported wider losses in the final quarter of 2021, marking the second year in the red due to COVID-19 as hopes for a recovery remain distant while the country tries to halt the virus' fast spread.
Shanghai-based China Eastern Airlines, said its net loss rose to RMB 4.05 billion ($637.64 million) from RMB 2.95 billion in the third quarter, taking its full-year loss to RMB 12.2 billion. That is deeper than an RMB 11.8 billion loss in 2020.
Beijing-based Air China, the country's flag carrier, said its net loss widened to RMB 6.32 billion in the fourth quarter from RMB 3.54 billion and it posted a full-year loss of RMB 16.6 billion.
China Southern Airlines fell to a fourth-quarter net loss of RMB 5.98 billion, after posting RMB 1.43 billion in the red the previous quarter. It reported a full-year loss of RMB 12.1 billion.
The Guangzhou-based airline also forecasted a pickup in deliveries of the Boeing 737 series aircraft from 2022, as Chinese carriers are set to resume commercial services of the 737 MAX, which was grounded in China for over two and a half years.
China remains virtually shut off from international markets as already reduced flights get suspended under its "circuit breaker" system when there are COVID-19 positive arrivals, leaving many passengers stranded abroad.
Domestic flights over the northern summer season that began this week and lasts through October are set to reach 117,000 flights per day, up 6.8% from a year ago, according to aviation data provider Flight Master, although a large number of them could be cancelled.
Read original article