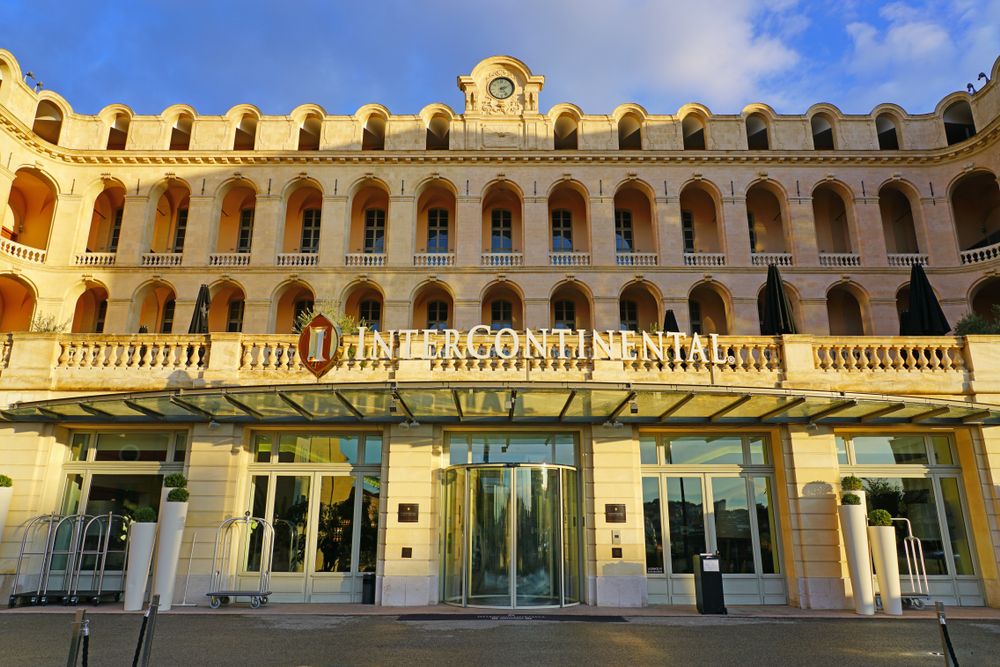 IHG's quest to return to the record-setting pace of development and expansion last seen in 2018 relies significantly on international markets.
The hotel parent company behind brands like Holiday Inn, InterContinental, and Kimpton operates a bulk of its portfolio in the U.S. and generally relies on the Holiday Inn brand family — led by Holiday Inn Express — to throttle up its overall guest room count. But the company's most recent annual report and 20-F filing shows an increasing tilt to Greater China.
Greater China had both the largest share of IHG room openings in 2021 as well as room signings, outperforming both the Americas as well as Europe, the Middle East, Africa, and Asian countries beyond China.
The region was also the only of IHG's three regions to increase in number of properties — IHG added nearly 13,000 rooms across 69 hotels in Greater China compared to a loss of nearly 4,000 rooms across 12 hotels in the EMEAA region and a drop of almost 15,000 rooms across 30 hotels in the Americas.
The attention to China might be a head-scratcher for some, as the region is the worst-performing of the three main hotel markets currently in light of its zero-tolerance approach to new spikes on coronavirus cases. Revenue per available room, the industry's key performance metric, was down 4% from 2019 levels in the U.S. last week while it was down 13% in Europe and a 42% decline in China.
"This year will be volatile, and it could spill over a bit into next year," IHG CEO Keith Barr told Skift last month. "But we run this business for the long term, and I wouldn't stop investing in China."
Read original article