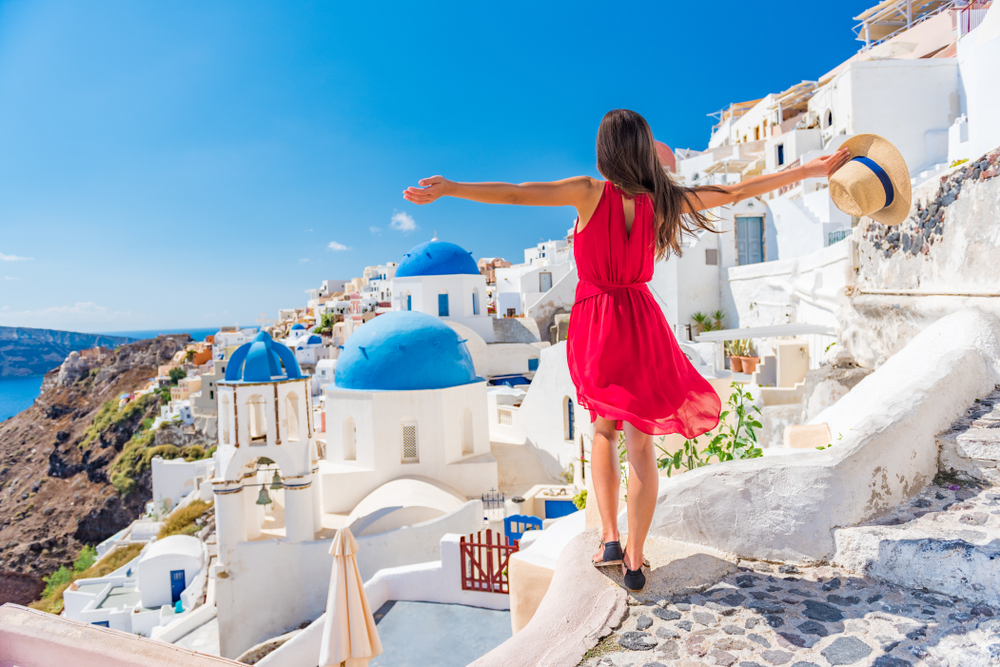 As women's income and purchasing power increase, the "SHE-economy" has been a buzzword in recent years, representing women's influence in the travel industry. Recently, Chinese online leisure travel platform Tuniu.com has released the "Female Traveler Consumer Report" based on the company's 2021 travel data.
"She" likes traveling more than "He" does
Up to now, 54% of Tuniu's users are women, eight percentage points higher than men, indicating that women have a stronger desire for travel than men.
Data show that the proportion of female travelers in the Post-80s and Post-90s age groups exceed 60%, and 40% of them are aged between 26 and 35. Most women in this age group have jobs and are financially independent to afford travel. Shanghai, Nanjing, Beijing, Guangzhou, Shenzhen, as well as some emerging cities are the largest source markets.
At the same time, the booking window had been shortened. About 70% of the female travelers searched for products online three days in advance, and over 30% of them place an order 1-3 days before their departure.
"She" is exploring more experiences
Shanghai, Sanya, Beijing, Guangzhou and Wuhan were among the most popular destinations for women travelers in 2021, according to the report. In the tourist-attraction category, these travelers preferred theme parks, ancient towns and natural sites, which accounted for 30% of their bookings.
Hiking, rock climbing, skydiving, skiing, diving, surfing and other extreme sports were added to the ladies' wish lists, with search and booking volumes of these products growing unabated.
Driven by women's diverse and personal demands, tour operators were making more innovations and offering more choices for women, such as "hotel + micro-vacation", "duty-free + tourism", private tours and other packages.
"She" is willing to pay for quality services
The report shows that female travelers are spending more on the accommodations for their trips. Higher star-rated hotels, boutique hotels and stylish homestays are attracting more and more female travelers.
In 2021, half of Tuniu's female users were showing a preference for higher star-rated hotels. With theme parks booming in recent years, Shanghai Disneyland Hotel, Shanghai Toy Story Hotel, Zhuhai Chimelong Penguin Hotel, Universal Studios Hotel and other theme hotels also became popular among female tourists.
As well, female travelers are also more willing to pay for quality services such as dining, leisure travel and curated tours. Data from Accenture showed that China has nearly 400 million female consumers aged between 20 and 60, contributing an annual expenditure of RMB 10 trillion (USD 1.58 trillion).
"She" is good at making plans
Single females are more interested in traveling alone or with close friends, while married females are keen on traveling with families.
Short-haul trips were top choices for female travelers in 2021, with 57% of them taking trips for 1-3 days. Most of them took trips on public holidays and weekends, and some traveled on workdays to avoid crowds.
Female travelers are good at leveraging social media platforms to share their experiences and provide references to other travelers for decision making.
"She" has promoted the development of live-streaming in the travel industry
Entering an era of live-streaming, tour operators have more opportunities for promotion, sales and marketing and online services. As female consumers have gotten used to inquiring, recommending, purchasing and sharing products in live events, they have significantly promoted the development of live-streaming in the travel industry.
Take Tuniu's live streaming account as an example, as many as 70% of its users are female who take part in live events usually at 21:00-23:00 at night.
The company's report pointed out that female consumers play a leading role in live-streaming in the travel industry, and their changing concepts and habits will promote the innovation of travel-related products, consumption scenarios and service patterns.