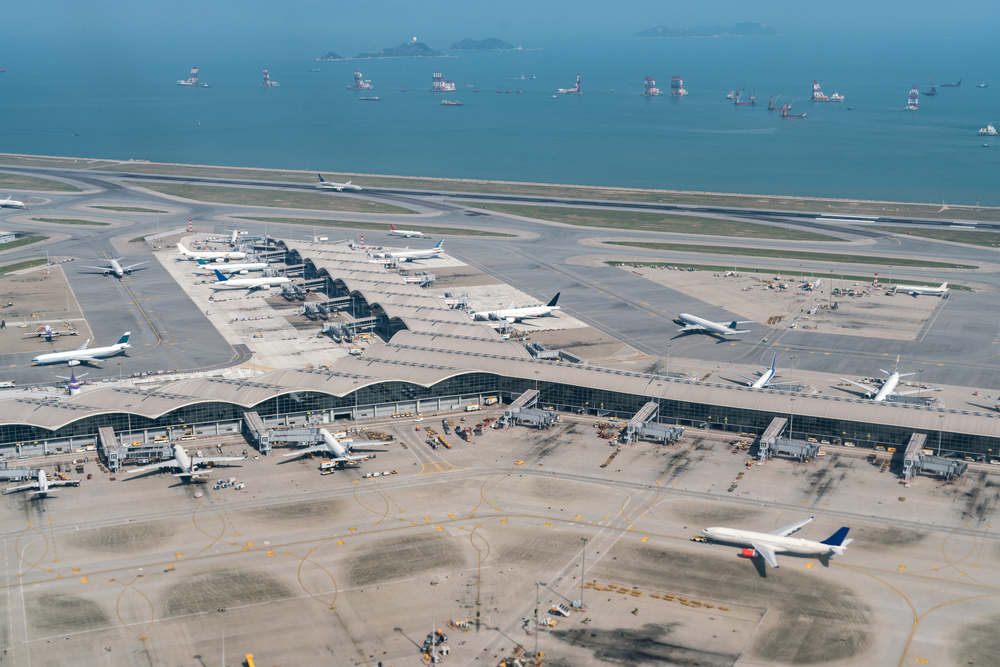 Options to get out of Hong Kong by air are the most limited in at least two decades, just as the number of residents wanting to flee the city of 7.4 million surges.
Before the pandemic, a passenger plane would leave Hong Kong every three minutes, on average, making it almost as busy as New York's John F. Kennedy International Airport. These days, a whole hour could pass without a single departure, according to the latest data.
With many routes barred and some destinations blacklisted because of high levels of Covid, airlines are planning just 592 flights out of Hong Kong for all of February, an average of only 21 a day, according to aviation data company Cirium. That's the fewest on schedules stretching back to August 2003. Before the pandemic, there were more than 14,000 services taking off from Hong Kong almost every month.
Departures on Thursday were down to just 22, roughly half the daily total as recently as December, Cirium data show. On Friday, Cathay Pacific Airways Ltd. is flying just three services to Shanghai and one to Chengdu. Before the virus decimated travel, Hong Kong's marquee carrier and its defunct sister Cathay Dragon operated more than 210 flights out of the city every day.
A total flight ban on nine countries including the U.S., U.K. and Australia will be extended to April 20, Hong Kong Chief Executive Carrie Lam said Tuesday. Transit travel is also banned for all passengers except those from the mainland and Taiwan.
Read original article