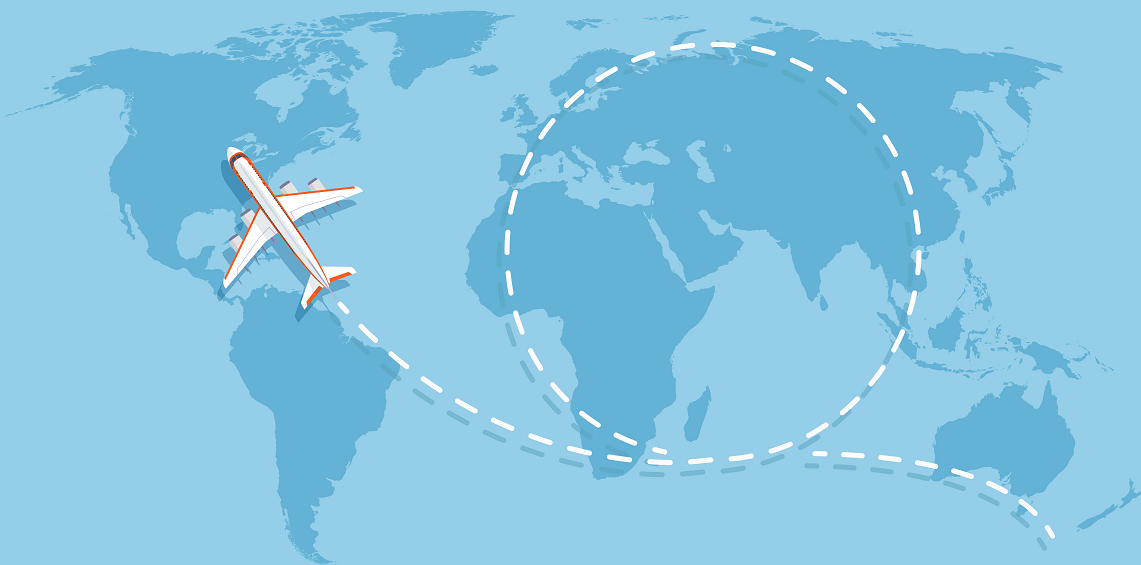 Global airline capacity has bounced back this week quicker than an Olympic ski boarder, with airline capacity now at 78.9 million from the previous week's depressing 73.7 million. A 7% increase in capacity week-on-week built upon China going for gold with a staggering 33% increase in scheduled airline seats, but other countries have contributed as well and deserve their podium finishes.
Along with this week's capacity increases, there is also a return to more normal levels of capacity adjustment in the next three-month period. While some 5.8 million seats have been removed through to the end of April, that is 0.005% of total capacity suggesting increasing confidence in the market as we race through the shortest month of the year. In April 2020 global airline capacity slumped to 153.6 million and this year currently stands at 394.2 million, a comfortable doubling of capacity (+156%) which is a positive message although we are of course still looking at around a 16% shortfall against the April 2019 level.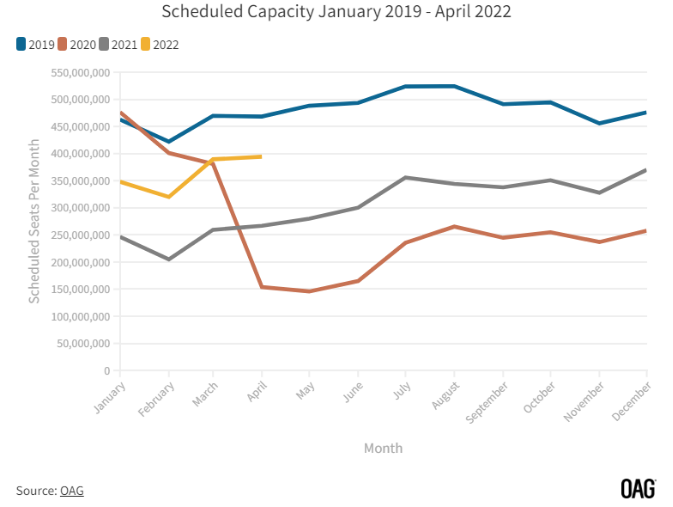 A new four million increase in weekly airline capacity across North East Asia (well China in truth) represents one of the largest and quickest market recoveries that we have seen throughout the two years of the crisis. The 25% increase in seats places the region at the top of the global table with a 43,000 seat advantage over North America, although the region remains some 20% below its 2019 levels where capacity has returned to 13% below two years earlier.
In any other week, the additional 768,000 seats on offer in Western Europe (+6.4%) or indeed North Africa with a near 13% weekly increase would be claiming many of the headlines but this clearly isn't a "normal" week. Another positive piece of data this week is that only one of the seventeen geographic regions is reporting a decline in weekly capacity with Southwest Pacific dropping around 36,000 seats this week as various outbreaks and developments in the region have impacted supply. Still, New Zealand finally has a plan that will see full access to the rest of the world by October; so only another eight months waiting then; still at least they now have a plan!
Finally, another real positive development and one that could have gone unnoticed is that one region is now reporting more scheduled capacity than that on offer two years ago, Central/West Africa. The market has been active in recent months with a combination of new airlines and aircraft deliveries adding more and more capacity and although the market is one of the smaller geographic regions covered it does bode well for a wider African recovery in the next few months.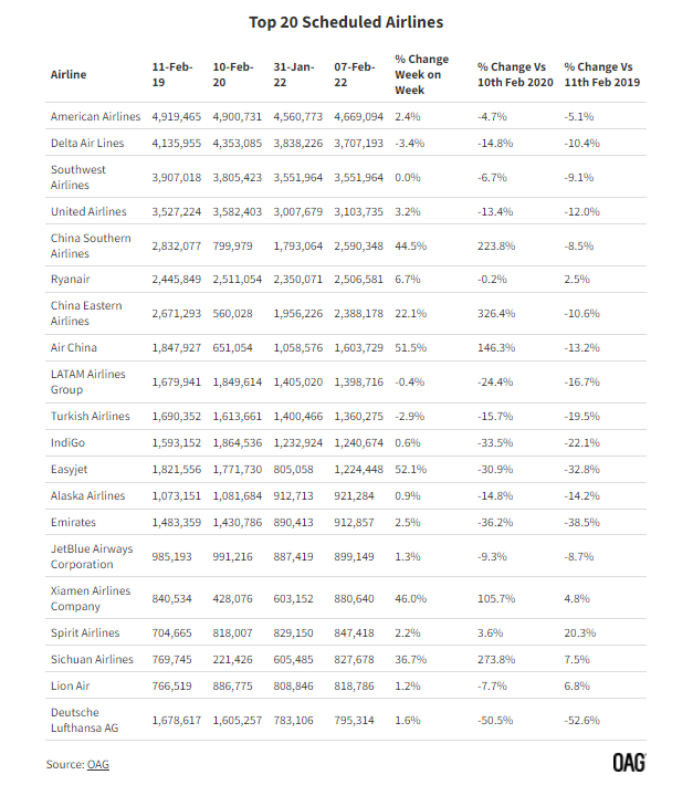 A one-third increase in capacity in any market week-on-week would be an exceptional recovery, when that happens in the second-largest country in the world then China's latest capacity numbers are exceptional; especially when most of that airline capacity is in the domestic market. What is very clear is that the additional capacity is not being used to fly in spectators to the various winter Olympic venues where load factors look lower than any airline will operate this week.
Not surprisingly China is getting ever closer to its capacity "breakeven" point compared to two years ago; and let's not forget that the market has almost totally flipped to domestic capacity which stands at 15.7 million compared to 14.7 million. For the major Chinese airlines who once operated international networks of some scale and size the key question remains profitability and that will certainly not be in the same region as it used to be however creative the measurements.