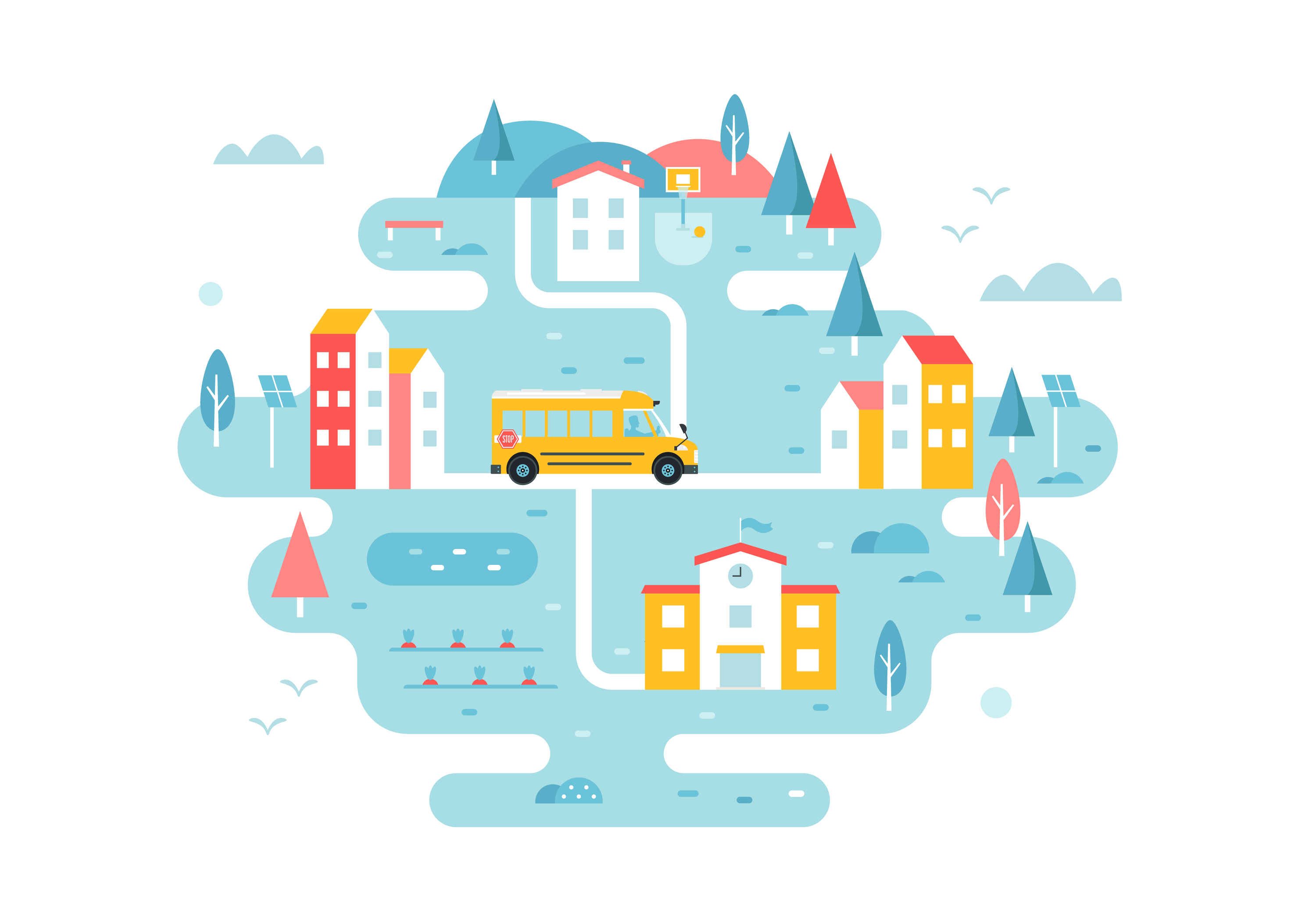 China's alternative accommodation management software developer Yunzhanggui observed that the country's short-term rental industry was generally performing worse in 2021 than 2020, due to sporadic outbreaks of Covid-19, as outlined in the company's newly released report.
The average daily rate (ADR) in 2021 had to be lowered to less than RMB 300 (USD 47.5) for the occupancy rate to level with the pre-pandemic average, according to the report.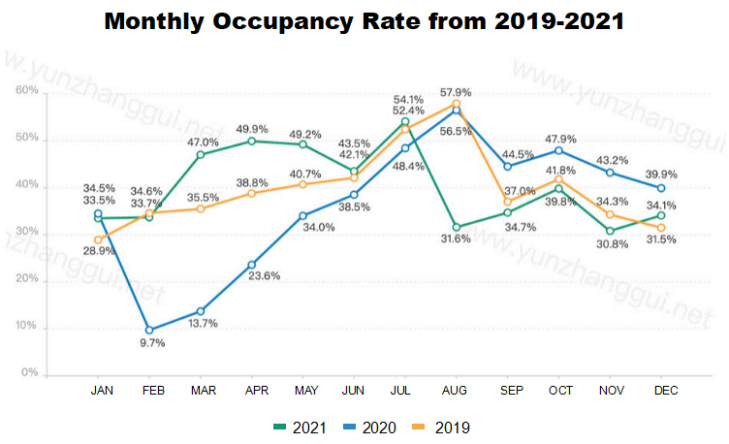 With Covid-19 largely under control in China, the industry would bounce back and even surpass pre-pandemic levels, as hinted by the occupancy rates and RevPAR during September to December in 2020 and March to May in 2021.
Monthly ADRs in 2021 were mostly lower than the corresponding periods in 2020.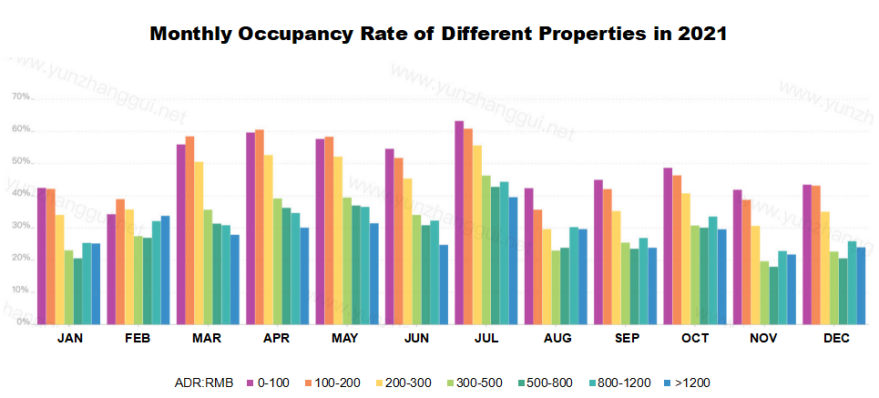 Occupancy rates peaked during March to July across industry despite lower ADR. In particular, the occupancy rates of properties with ADR lower than RMB 300 (USD 47.5) reached 50% to 60% during the period. Nevertheless, properties with mid-ranged ADR at between RMB 300-800 (USD 47.5-126.5), were most severely impacted by Covid-19, while upscale properties with ADR above RMB 800 (USD 126.5) were more resilient.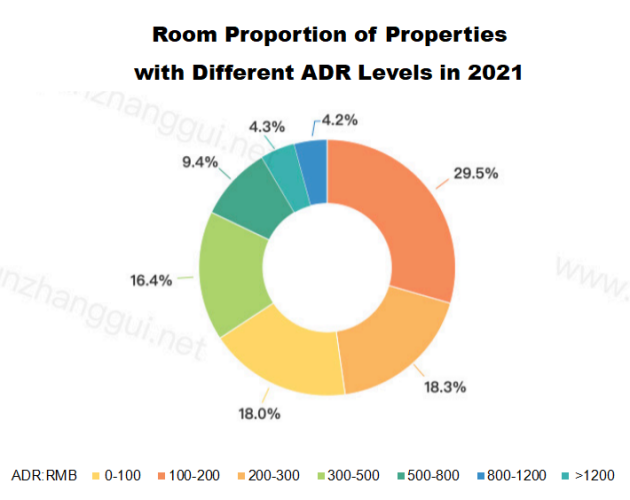 Data showed that over 65% of the short-term rental rooms in China had ADR below RMB 300 (USD 47.5). The ratio of rooms with ADR above RMB 800 (USD 126.5) reached 8.5%, exceeding the level of 2020.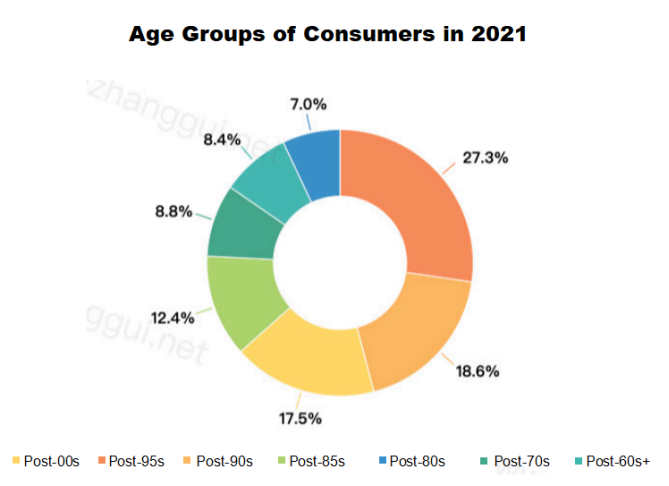 The Millennials and Gen Z segments were the driving force behind short-term rental bookings, accounting for nearly 83% of the bookings in 2021. The Post-95s group had the highest demand (27.5%), followed by the Post-90s (18.6%) and the 2000s (17.5%) guests.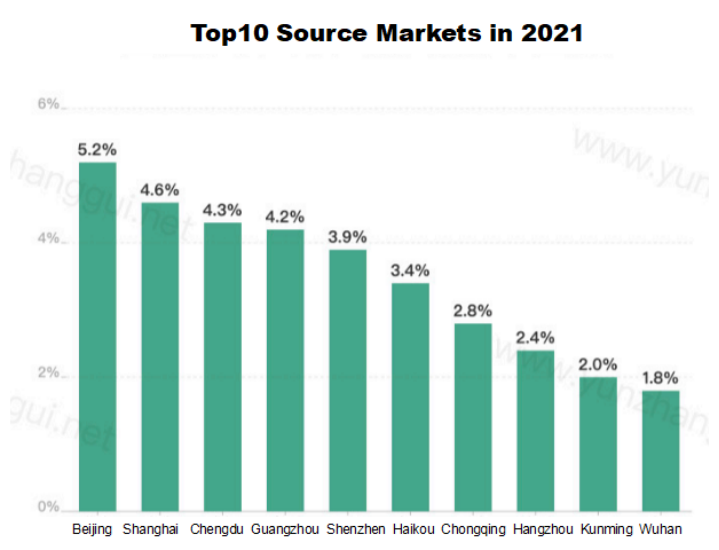 Beijing, Shanghai, Chengdu, Guangzhou and Shenzhen were among the top 10 source markets for vacation rentals in China last year. And the most popular destinations included Sanya, Xiamen, Chengdu, Hangzhou and Lijiang.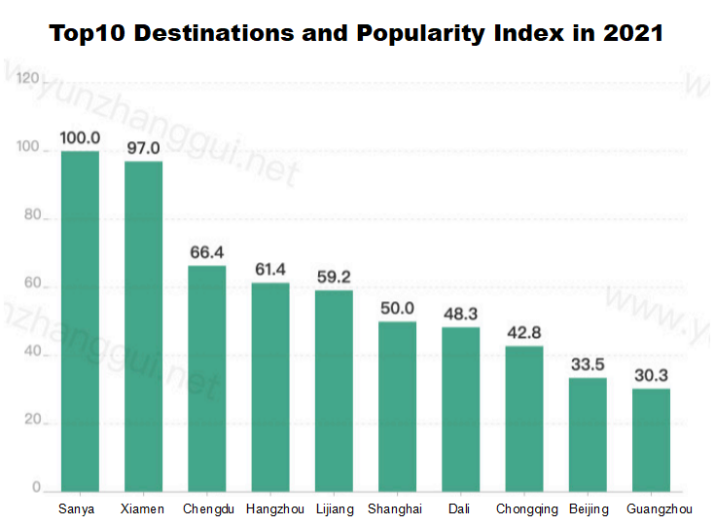 Direct bookings through rental providers' official websites accounted for the largest share (39.5%) of the total bookings. Third-party platforms like Meituan and Trip.com were equally favored by consumers as reservation channels, each accounting for 20% of the total booking volume in 2021.
As short-haul trips were gaining popularity, the majority of bookings (78.6%) were for one room night. Less than 3% of the bookings were for five room nights or more. Booking windows were greatly shortened too, with 76% of bookings made on the day or just one day in advance of the stay. Meanwhile, there was a good sign that only 2.7% of bookings were canceled.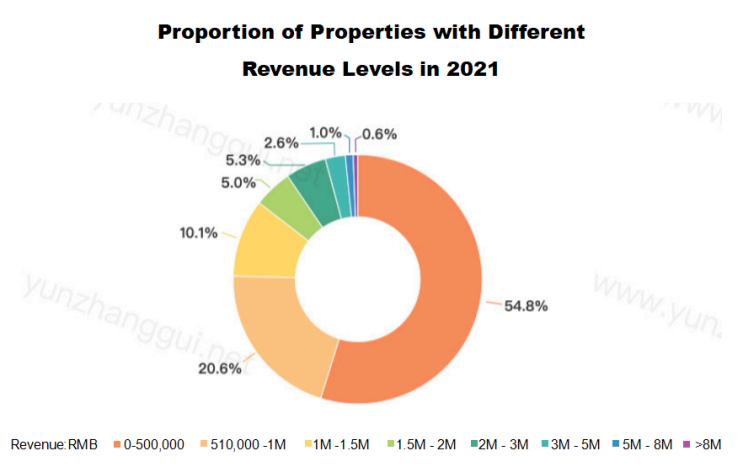 Over half of the properties' had annual revenue below RMB 500,000 (USD 79,080), while over 75% had revenue below RMB 1 million (USD 158,160), and only 1.6% generated over RMB 5 million (USD 790,800). The Best-performing properties were able to achieve RMB 20 million (USD 3.2 million) revenue.