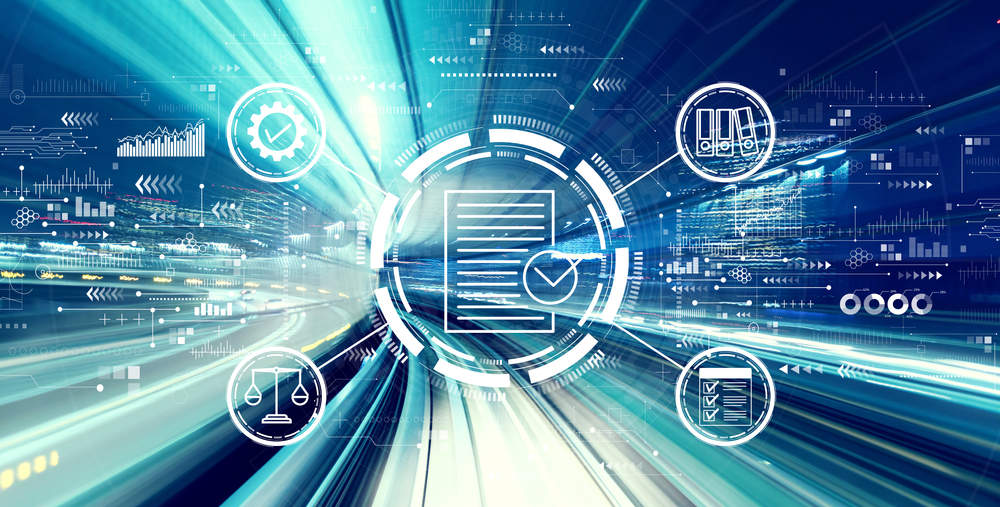 ChinaTravelNews, Ritesh Gupta – Travel companies have been following the tightening of tech-related regulation in China, and a key development that emerged in 2021 was related to the Chinese government's decision to break the `walled gardens', which means that a 3rd party link would now open on any platform, including the ones owned by Alibaba and Tencent.
ChinaTravelNews.com interacted with senior industry executives in China about the same. Marketers expect efficiency on certain counts with the breaking of the `walled gardens', and at the same time, they also asserted that they have to move ahead with responsibility keeping in mind certain developments, including ones related to the data security law and the personal information protection law.
Mixed response
The opening of the Internet ecosystem essentially means that a user can complete a booking with Trip.com after coming across a link on WeChat, essentially leaving the app and going to the OTA web page or app.
"Breaking the walled garden is a double-edged sword for brands and advertisers. On one hand, it brings more opportunities for advertisers/ suppliers to display and distribute their products and deliver the core brand concepts to customers," said Allen Shiye Yang, Corporate Director of Revenue Management, Huazhu. "However, new channels also come with complicated channel management challenges. In the past, advertisers/ suppliers only needed to manage the traditional channels, such as brand.com and OTA, but now they must understand the new e-commerce rules and monitor more channels so each channel could deliver the apt message to target customers and keep rate parity. For the chain brand particularly, it also concerns that new e-commerce platform will impact the cost of loyalty program maintenance unless chain operates the platform."
Shanghai-based Jason Zhang, Vice President, Digital Product and Platforms, APAC, Marriott International indicated that it was too early to comment, even though the development has been around for a couple of months.
A major aspect that is being followed relates to the willingness of big tech players to facilitate interoperable access to their services. Specialists refer to back-end interoperability that has to be initiated by these companies that enables a user to seamlessly use any 3rd party link via an interface of an ecosystem. As an executive pointed out, it was expected that "the interoperability between Alibaba and (Tencent's) WeChat would be greater" but that hasn't been the case yet. "The reality it (interoperability) is not there yet," this executive said. "Right now what users can do only revolves around basic interoperability among these ecosystems. But in terms of a radical change i. e. how people shop, how they socialize etc. is yet to be seen."
"Taobao/ Fliggy links can be opened directly on WeChat only in person-to-person DM conversations, while rules for sharing in chat groups will still take time," said another executive. "The trend of external links being allowed to open freely across different platforms is still in progress". Trip.com's links have always been available on WeChat, as they are mostly not about e-commerce products but travel offerings.
When one clicks on an external link on WeChat interface, there is a message that pops us that states the link doesn't belong to the WeChat and one should "open carefully".
When contacted Alibaba Group didn't elaborate, but the spokesperson mentioned, "We believe connectivity and openness are the foundations of a healthy digital ecosystem. We will continue to find common ground with our peers in the platform economy to better serve Chinese consumers."
Benefits for marketers
"(The Internet landscape in China) used to be a free Internet world (web links could be opened from a site) two decades ago. But with mobile, it gradually resulted in the concept of an ecosystem. Users download an app for a specific reason e. g. Tiktok for videos, Taobao for shopping etc. The `walled gardens' were set up to avoid any kind of abuse, for instance, spamming, and a platform won't allow it. Just like Google takes action against spamming," explained DTALK.org's Founder Richard Gu.
Gu referred to certain benefits that are expected from the new directive:
* Efficiency: "Now Douyin videos can be seen on WeChat. (Such developments) mean that travel companies don't need to plan, post content separately and even main different accounts if they don't wish to. It isn't going to be mandatory anymore. One can just focus even on one app and share in any other ecosystem. This can be for content publishing, promotions etc.," said Gu.
* Focus on search engine optimization (SEO): The opening of a web link from any platform also provides an opportunity to garner more traffic via traditional SEO. More content is going to be visible to search engines and they are going to crawl, index and rank the same. "If content is published on Toutiao or Douyin, it can be ranked on Baidu," he said.
* Being more user-centric: Travel companies can focus more on the user rather than a platform. "Too much emphasis was given to understanding the nuances of each ecosystem, its features, its user interface etc. Brands had to work out dedicated resources and budget for ensuring they maintained accounts or stood out for their initiatives on Fliggy or Trip.com. But now teams can focus on the core users, their behaviour and better drive the audience to their direct channel and direct-to-consumer or D2C will be an important topic more than before," said Gu.
Heinz Xu, General Manager of Sales and Loyalty Program, BTG Hotels acknowledged that if a user clicks on WeChat and then goes to another app before coming to BTG or group's brand, this shopping path of the user will help in attribution.
* Attribution: Performance transparency for long has been an issue in China, as marketers have had to deal with powerful closed ecosystems. But as a result of this development, now marketers can prepare for detailed analytics on what role a particular ecosystem plays in the travel booking funnel. Keeping a track of their display ads and other aspects like search, social, video media etc. and ascertaining where the visitors came from, the path they took to shop or any other desired objective from a campaign. The use of attribution tag or a tracking URL in other markets isn't new and the resulting data helps in making informed decisions. Essentially all of this provides an insight into key metrics - Click-through rate, impressions, number of purchases attributed to each ad channel and so on.
Huazhu's Allen also referred to the convenience aspect for those travel shoppers who wished to open multiple apps or intended to jump from platform to another by clicking on links. "Post pandemic impulse buying is being witnessed and the booking window has shortened, especially in the wake of frequently changing travel restrictions. Once the `walled gardens' broke, people were able to book and share (more seamlessly, rather than being restricted to one app only)," said Allen.
Don't ignore what a powerful ecosystem can do
Marketers in China point out that hotel companies with strong brand equity tend to run campaigns or even efficiently maintain their official accounts on 3rd party ecosystems. So the development related to breaking of the `walled gardens' isn't a striking one for them.
"(This development) isn't a big deal for us," said Xu. He acknowledged that be it for Fliggy or WeChat, both are capable of taking care of the entire booking funnel. "It is not necessary that a user on Fliggy also accesses WeChat mini-program for their travel need or vice-versa or all of them tend to switch over between apps." Knowing the prowess of each of these ecosystems, marketers plan to utilize new features for a specific ecosystem and streamline the booking path.
So hotel companies try to make use of these apps with an open mindset – be it for letting travel shoppers complete their task via their brand or official channel on these accounts or by driving traffic on their channel, say for a loyalty program.
"If we run promotion, say on Fliggy or WeChat, we tend to do this as an extension of what we are doing on our own direct channels, including our app," said Xu.
Gu also asserted that "the impact is not going to be big on several counts" as these fully developed ecosystems like WeChat can serve a travel shopper on their own.
"Even today WeChat mini-program is still the best choice to connect and interact with a consumer. Within the WeChat ecosystem (which has a mammoth user base), which is also a browser, their native app is developed and based on a certain framework and technology architecture which means WeChat's user experience (UX) is much better than any 3rd party website or link within the same system," said Gu, who added that WeChat is among the top options for any e-commerce activity considering it offers the option to search, browse, shop and pay via WeChat Pay. Plus, he also added that one can only expect WeChat to evolve and the buyout of online search service Sogou means that the introduction of paid search results is expected in the next couple of years. And this only means that users aren't going to slip away from such a strong ecosystem that easily.
Established ecosystems expected to continue to play a big role
A senior executive mentioned that accumulating data from a 3rd party platform isn't that straightforward, even though hotel brands run campaigns and maintain official accounts. "A major platform indicated that they would open up their data repository, related to clicks or other online activity in our accounts, but that didn't happen," said an executive, who also added that this could owing to the fact that the company doesn't mark a "sizable" advertising budget for indirect channels. "We do intend to partner Tencent, Alibaba, China Mobile etc. We can capitalize on what they have to offer. But our first priority is to make the use of data by ourselves, which is to leverage our own CRM or customer relationship management system – how to have to more active members in our loyalty program and how to ensure there is more repeat purchase from them," said the executive.
Huazhu's Allen also admitted that considering data privacy and data security aspects, there is no assurance about garnering additional data i. e. 3rd party data. "However, if hotels do get (such) data, then hotels will have a better understanding about who booked the hotel, why they booked a specific hotel, price etc," said Allen.
Hotels companies are waiting for more clarity on how the booking funnel will evolve with the opening of 3rd party platforms. And in the meantime, they are also gearing up to capitalize on certain benefits.