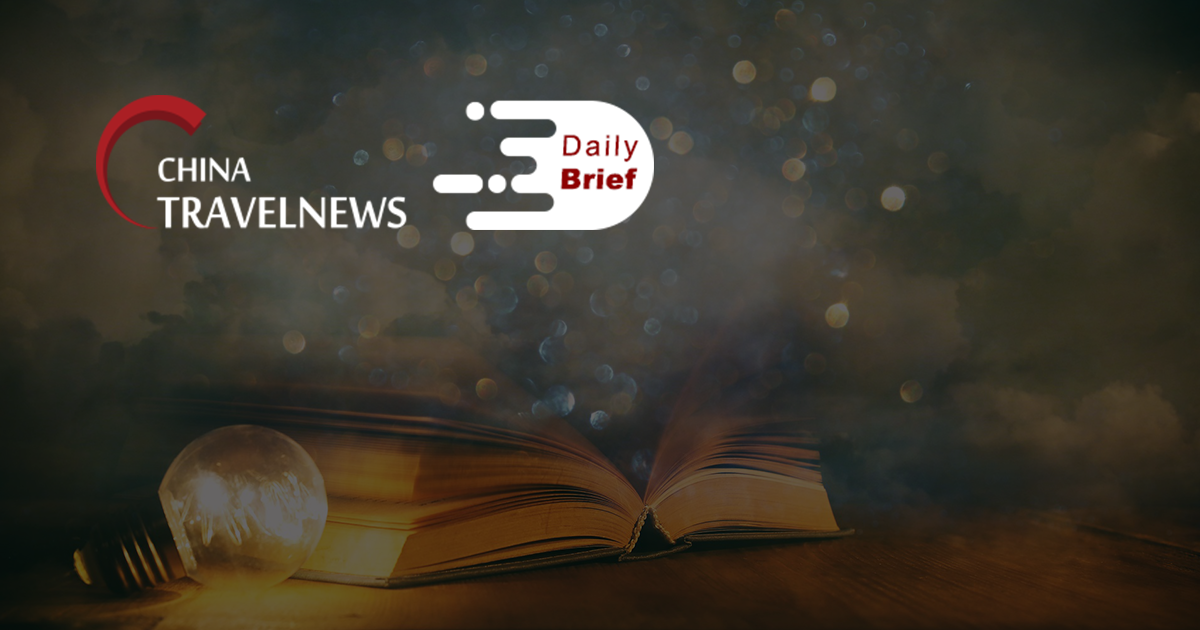 China vows Omicron won't derail Beijing Winter Olympics
>> China says it's determined to hold a successful Winter Olympics in roughly 65 days even after the World Health Organization warned Covid cases may surge due to "severe consequences" fueled by Omicron.
The new variant "will definitely bring some challenges to prevention and control," Chinese Foreign Ministry spokesman Zhao Lijian said Tuesday at a regular press briefing in Beijing. "However with China's experience in dealing with Covid-19, I completely believe that the Winter Olympics will be held smoothly and on schedule," he said.
China Southern suspends flights amid Omicron variant outbreak
>> China Southern Airlines said it will suspend routes from 37 countries to China starting Tuesday, including those via a third country. The countries include 24 countries in Africa, seven countries in Asia, three countries in Europe and three countries in North America.
Hong Kong bans non-resident arrivals from 16 countries due to Omicron
>> Hong Kong has banned non-residents from entering the city from four African countries and plans to expand that to travellers who have been to Australia, Canada, Israel and six European countries in the past 21 days due to fears over Omicron, starting from Dec 2. Additionally, Hong Kong will ban non-residents from entering the city from Japan, Portugal and Sweden from Friday (Dec 3).
Czech removes Hong Kong from safe travel list on Omicron concerns
>> The Czech authorities have removed Hong Kong from its safe travel list following concerns related to positive cases with COVID-19 new strain, Omicron, being reported in the city. According to a press release issued by the Czech Ministry of Health, arrivals from Hong Kong, which has been added to the dark red category, will be subject to more stringent entry rules, SchengenVisaInfo.com reports.
China enshrines ride-hailing curbs in another blow to Didi
>> China issued its most comprehensive set of guidelines yet governing the growth and expansion of its ride-hailing industry, dealing a fresh blow to leader Didi Global Inc. Agencies including the antitrust watchdog, transport ministry and public security bureau issued a formal package of rules Tuesday aimed at protecting the rights of the millions of ride-hailing drivers that underpin the sector's growth. They ordered Didi and its smaller rivals to strengthen social insurance for drivers while adopting "reasonable" commissions. And they warned them against using data to take advantage of consumers. China will establish local-level supervisory offices staffed by personnel from multiple agencies before the year's end, according to the guidelines.
Meituan makes gains in luxury hotels as Chinese government reshapes online sector
>> Meituan grew its accommodations business in the third quarter and made inroads with 5-star hotels even as Chinese government regulatory policy is reshaping major corporations. The company reported that in early October the government levied a $532 million penalty for violations of anti-monopoly rules, accounting for 3% of its revenue. Meituan has a niche in lower-tier markets and hotels, but its luxury hotels grew to 16% of its room nights during the quarter after working with both Disney and Universal on campaigns, the company said.
Trip.com launches discounts on flights and hotels bookings in Malaysia
>> Trip.com has launched an exclusive discount off selected Malaysia Airlines flights for its users till the end of the year. In addition, Trip.com users planning a last-minute staycation may enjoy discounts of up to 70% through the Last Minute Hotel Booking campaign which features more than 200 hotels across the country.