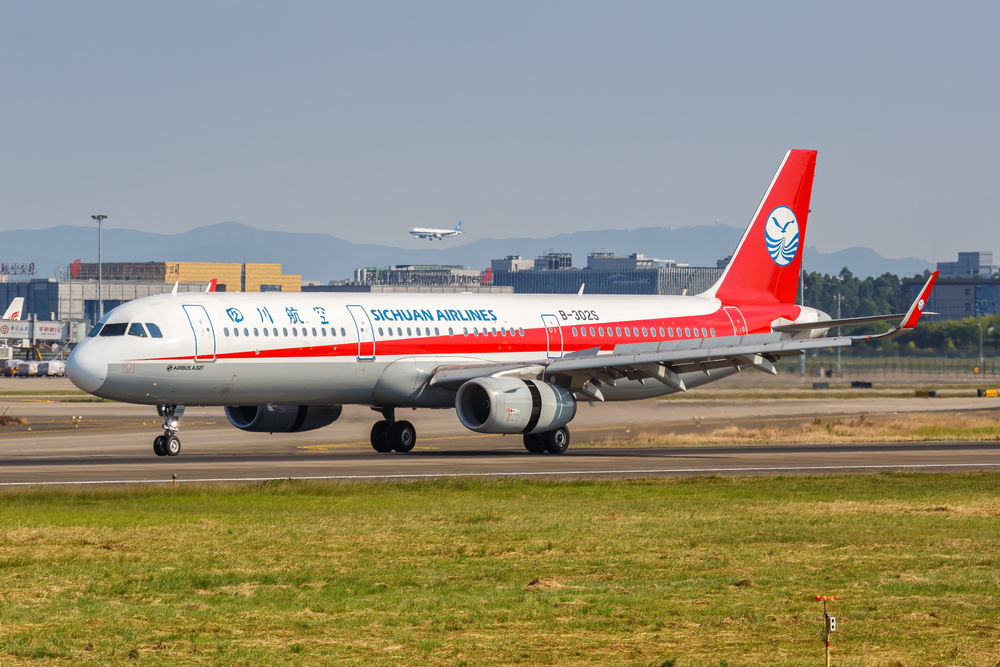 Chinese carrier Sichuan Airlines is due to take delivery of its fifth A350-900. The aircraft will be the third to feature the specially-designed panda livery first featured on the airline's A350 back in 2018.
Sichuan Airlines first launched its panda route back in 2018. And it isn't just the livery that featured the cute, furry bears. The original daily route connecting Beijing and Chengdu also had panda-inspired uniforms for crew members, panda-inspired meals, and even panda headrests. Who doesn't want to eat a panda cupcake while wearing a relaxing panda eye mask?
While the panda obsession might sound like a gimmick, it's actually for a good cause. The eight pandas that can be found on the aircraft livery are actually representative of the three pandas the airline adopted from the Chengdu Research Base of Giant Panda Breeding.
Read original article