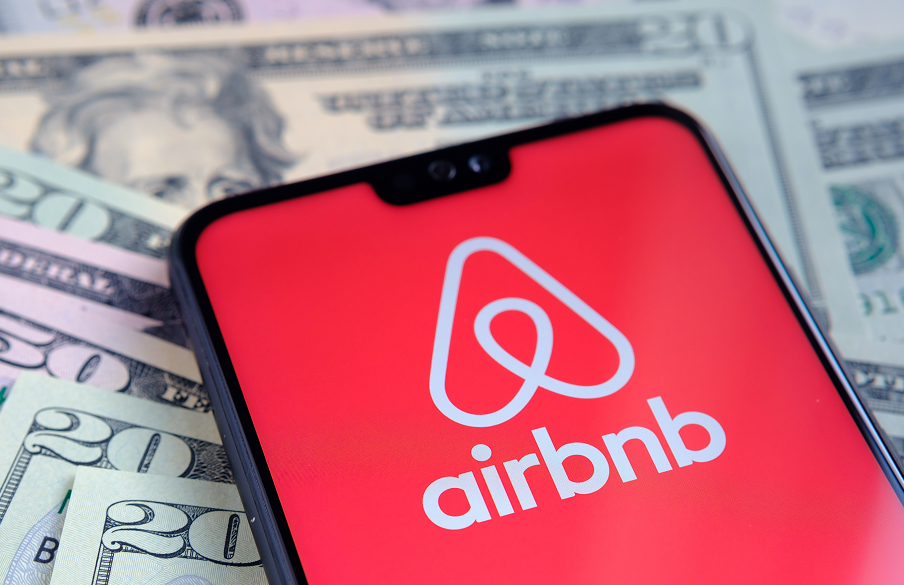 Airbnb reported that its Nights and Experiences Booked was 83.1 million in Q2 2021, representing a significant increase from a year ago (+197% Y/Y) and nearly recovered to Q2 2019 levels (-1% Y/2Y). Continued strength in ADR drove even stronger GBV performance than Nights and Experiences Booked. In Q2 2021, GBV was $13.4 billion, representing a year-over-year increase of 320% (or 301% ex-FX) and an increase of 37% compared to Q2 2019.
In Q2 2021, revenue was $1.3 billion, representing a year-over-year increase of 299% (or 284% ex-FX). The increase in revenue was driven by the recovery in nights booked, combined with a higher ADR and fewer cancellations compared to Q2 2020. Compared to Q2 2019, revenue in Q2 2021 increased 10%, driven by higher ADR offsetting slightly lower nights stayed.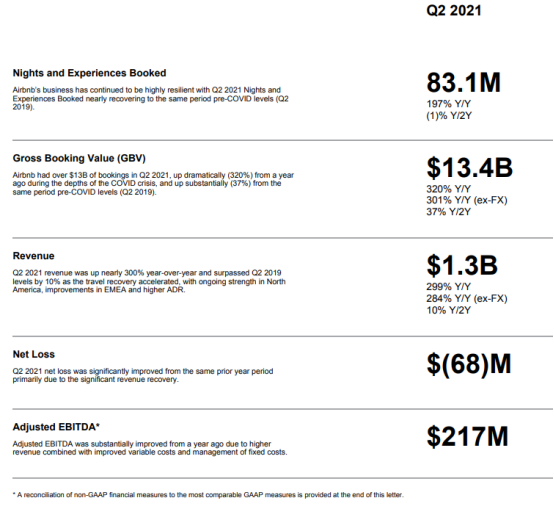 Net loss in Q2 2021 was $(68) million, compared with $(576) million in Q2 2020. The reduction in net loss was primarily driven by significantly higher revenue in Q2 2021. Our net loss in Q2 2020 also included $114 million of restructuring charges and interest expense on debt that has subsequently been extinguished. In Q2 2019, net loss was $(297) million.
Adjusted EBITDA for Q2 2021 was $217 million, which was substantially improved compared to Adjusted EBITDA in Q2 2020 of $(397) million.
On May 24, Airbnb announced more than 100 upgrades to refine and improve every aspect of the Airbnb service. The number of active listings grew from Q1 2021 to Q2 2021 and growth was strongest in non-urban areas—areas where guest demand was highest.
In the near term, Airbnb anticipates that the impact of COVID-19 and the introduction and spread of new variants of the virus, including the Delta variant, will continue to affect overall travel behavior, including how often and when guests book and cancel. As a result, year-over-year comparisons for Nights and Experiences Booked and GBV will continue to be more volatile and non-linear.