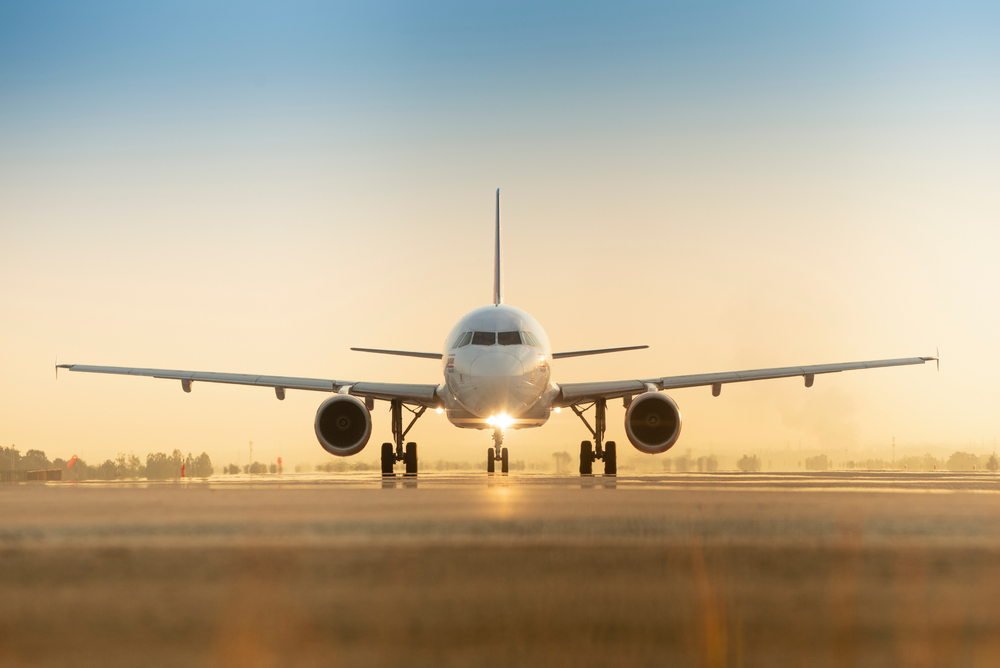 This is traditionally one of the peak weeks for capacity in the aviation industry, a combination of school holidays throughout Europe and the attraction of sunburn on a Mediterranean beach explain the 119 million seats on offer in 2019. This week that capacity is down at 82.7 million although that is cause for celebration; it is the first week since the pandemic that we have broken through that mark with 2.8 million more seats week on week added. It is also the first week of "freedom" in the UK, the introduction of a new colour traffic light for travel and the supreme irony of key UK politicians locked down; there is always a silver lining in anything!
As is always the case airlines continue to adjust their schedules, in many cases just adjusting capacity for the next sixty day period as they attempt to read demand. Nearly two million seats have been removed for July and in August a further 6.8 million have been removed as major markets continue to be in virtual lockdown around the globe. Current global capacity is some 22% below January 2020 levels but more realistically remains at 30% below the same week in July 2019 and with many load factors between 15-20% below normal demand levels many flights are still offering two or indeed three seats for the price of one.
Chart 1 – Scheduled Airline Capacity by Month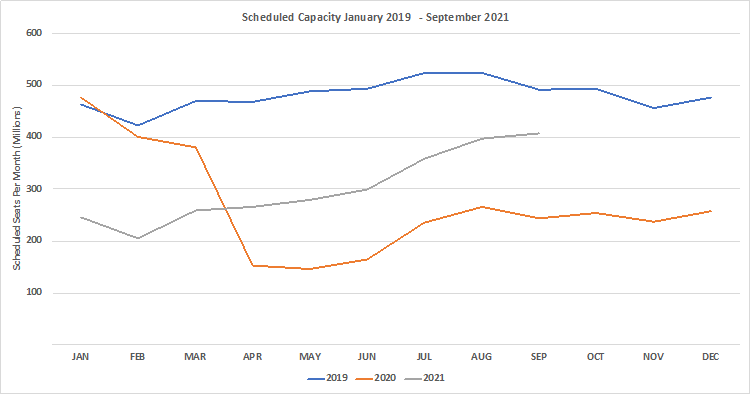 Source: OAG
Western Europe with an 8% capacity increase week on week leads the way adding back some 1.2 million seats, many of these are from the United Kingdom where 400,000 additional seats were added as travel restrictions are eased; at least for today. Some 800,000 more seats were added in North East Asia which looks like an Olympian effort and the region remains the largest market in the world, 350,000 of those seats were added in Japan despite most events at Tokyo 2020/21 being held with no spectators. And on another positive note as we predicted last week Indonesia has again bounced back from its latest Covid-19 spike with another half a million seats for this week, quite how many will be filled is another matter given the short notice changes taking place.
Unfortunately, the Southwest Pacific region continues to be affected by the latest series of State lockdowns in Australia where reported cases remain lower than many small towns in the rest of the world. With vaccination rates still below my average exam mark and no plan for an acceleration of vaccinations or apparent desire amongst many to be vaccinated Australia is likely to remain isolated from the rest of the world until at least early 2022; that will impact many airlines who rely on international demand to and from the country. With strict quotas in place for every airline operating to Australia it is perhaps surprising that there are still over 110,000 international seats scheduled to the country this week. However, when the average yield in April for Etihad to Australia was some US$3,359 per passenger it's easier to understand; their average business class fare was US$ 7,626 (gulp!)
Table 1– Scheduled Airline Capacity by Region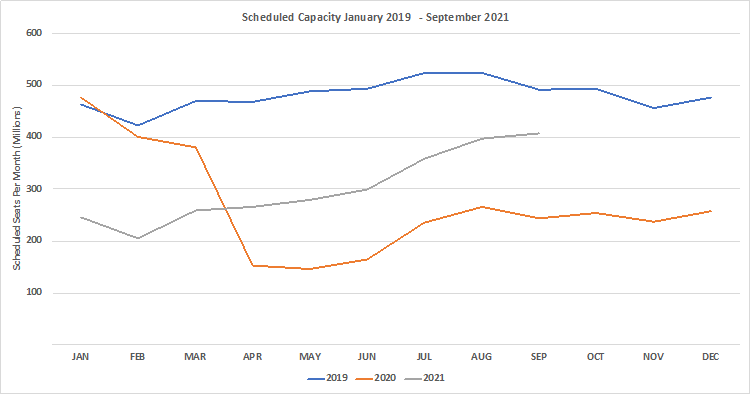 Source: OAG
The United States remains the largest country market although China is creeping up again with the gap now less than one million seats, some changes up and down in each country and that gap could narrow further. These two countries account for 45% of global capacity at the moment; in July 2019 they accounted for 26%, the power of their domestic markets explaining their increasing share.
Table 2- Scheduled Capacity, Top 20 Country Markets

Source: OAG