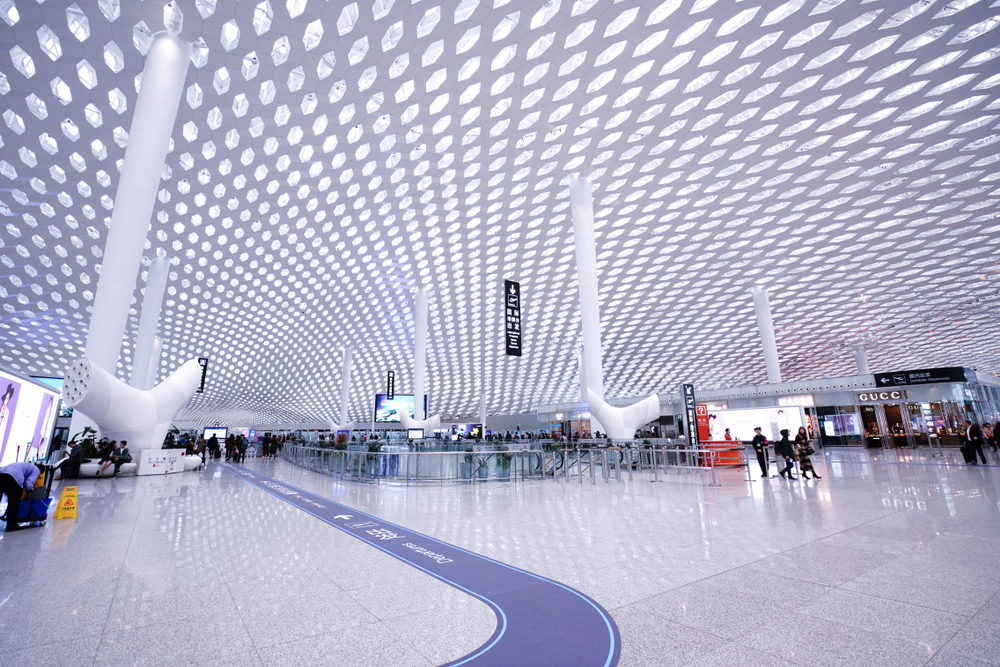 Shenzhen Bao'an International Airport has been Certified as a 4-Star Airport by international air transport rating agency Skytrax, after completing an extensive programme of improvements to facilities and service across the airport.
The fifth busiest airport in China, all flights operate from Terminal 3 which was opened in November 2013. Primarily a domestic airport, Shenzhen Bao'an International Airport was handling over 50 million passengers annually before COVID-19 and growing the number of international routes and airlines. Domestic flights have returned to very robust levels by April 2021, and it is expected that international traffic will gradually resume as country borders open and permit travel. In 2022, the Terminal 3 satellite hall of 235,000 m2 will open, adding a further 22 million passenger capacity to the airport.
Shenzhen Baoan International Airport has accelerated its digital transformation, committed to creating a paperless travel environment, and promoting the large-scale application of self-service equipment.
Read original article