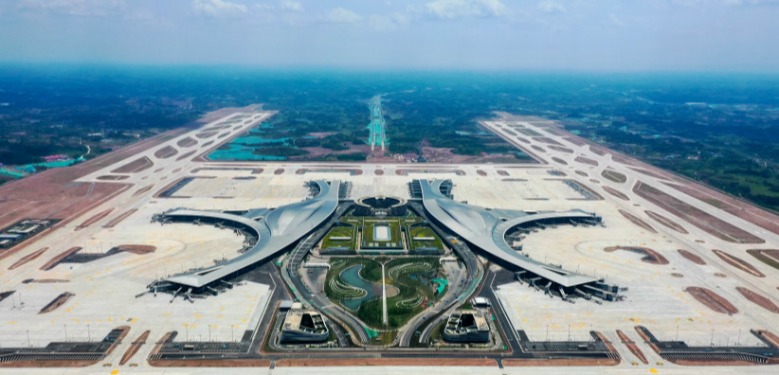 Lagardère Travel Retail has opened a large-scale luxury offer in the new Chengdu Tianfu International Airport which officially commenced operations on 27 June 2021.
The retailer, which has a strong presence in airport and railway locations across China operates a dozen luxury mono-brand boutiques at Chengdu Tianfu, where China Duty Free Groups runs a 4,000sq m commercial space.
UK company The Design Solution has worked on all aspects of the design implementation. Each element has been sourced using local materials and built from scratch.
Eudes Fabre, CEO North Asia, Lagardère Travel Retail, who reveals the retailer has a strong fashion line-up at Chengdu Tianfu told TRBusiness: "The new airport is great and very well designed. It is very functional and well done overall.
"Flights are limited but will ramp up over the coming months. Chengdu Tianfu will become the main airport for Chengdu by the end of the year."
Read original article