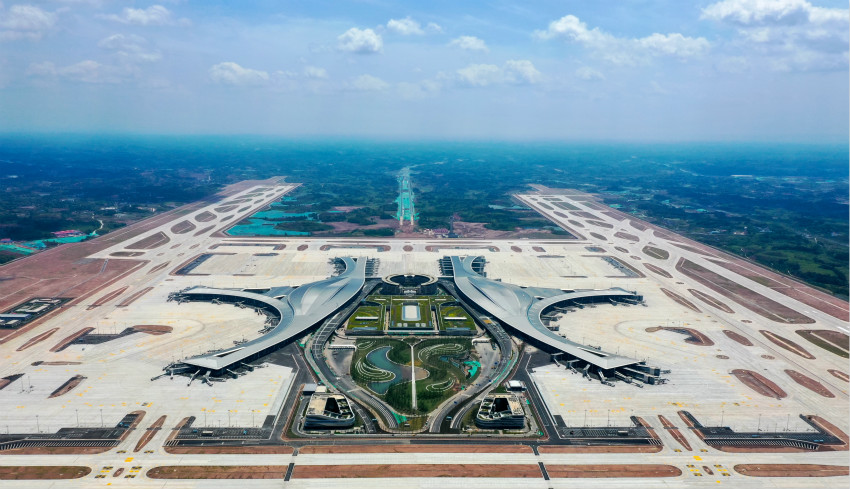 Chengdu in southwestern Sichuan province and the nearby Chongqing municipality are planning to form a world-class airport cluster with an annual throughput of 280 million passengers in the next 15 years.
The Chengdu International Aviation Hub will have an annual passenger throughput of 160 million and a yearly cargo turnover of 3.5 million tons, while Chongqing's downtown airport system will have an annual passenger throughput of 120 million by 2035, according to a blueprint published by the local governments and the Civil Aviation Administration of China in 2019.
The two airports are already making great strides to achieve this goal. Chengdu opened its second airport last month, making it only the third city in China after Shanghai and Beijing to operate two international airports. Meanwhile, Chongqing has started the tender process for designs for a new airport that can handle 40 million passengers a year.
Read original article