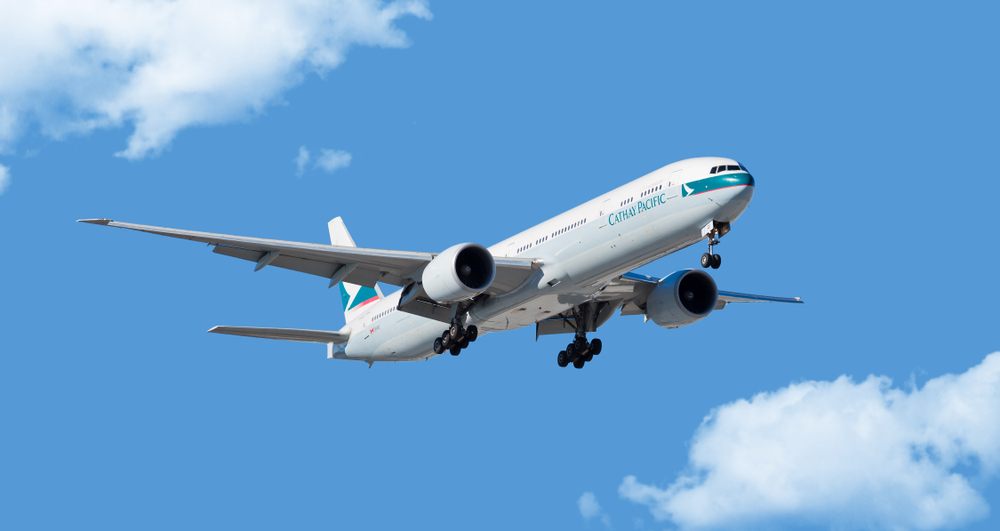 While aviation has begun to see signs of recovery in much of the world, the woes for Hong Kong flag carrier Cathay Pacific continue. On Friday, the airline released its passenger figures for the month of May. Cathay carried on average only 774 passengers per day. While this is an increase by 30% from May 2020 and month-on-month by 6.6%, it is still 99.2% less than pre-COVID numbers for the same period.
The small increase in monthly numbers the carrier attributes to its resumption of services to Fuzhou and Hangzhou on mainland China and Dubai in the UAE. Average load factors hit peak numbers since June last year. The fact that they are still only 26.7% says something about the kind of pressure the long-haul dependent airline is under. Meanwhile, some markets did better than others.
"We saw increasing demand for our UK services throughout the month. On 8 May, we operated our first scheduled flight from London since December last year. (…) Our US routes also benefitted from our customers from these markets, in particular our New York route, which recorded better-than-average load factors," said Cathay Pacific Group Chief Customer and Commercial Officer Ronald Lam.
Read original article