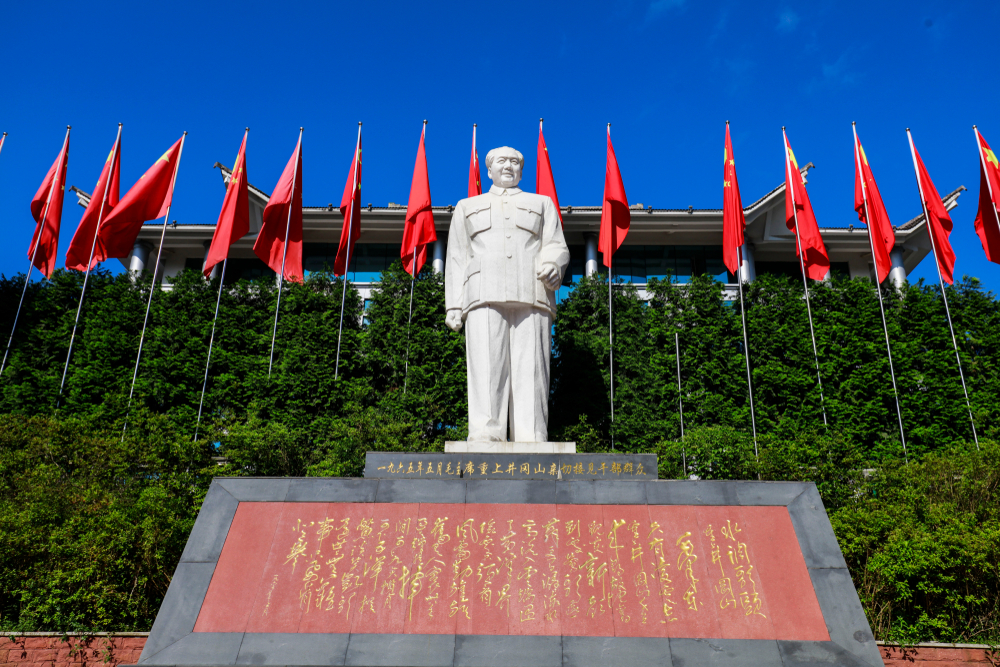 "Red tourism" which refers traveling to historical sites with a modern revolutionary legacy, is gaining in popularity for domestic tourists. Seeing growing demand, Chinese airlines are making their efforts to launch more services to cater to a new market opportunity.
This year marks the 100th anniversary of the Communist Party of China (CPC).
On Tuesday, China Eastern Airlines had a "red tourism" themed flight from Nanjing, East China's Jiangsu Province to Yan'an, Northwest China's Shaanxi Province.
During the flight, flight attendant asked the passengers about the questions such as "where is the most famous landmark in Yan'an," passengers reportedly rushed to answer the questions.
On Saturday, Shanghai Airlines under China Eastern ran a similar game on a route from Shanghai to Jinggangshan, East China's Jiangxi Province.
Famous for its historic ties to the Party, Jiangxi is known as the cradle of the Chinese revolution and the Red Army - the predecessor of the People's Liberation Army - as well as the birthplace of the Chinese workers' movement.
Chengdu Airlines on May 11 had a maiden flight from Chengdu, Southwest China's Sichuan Province to Zunyi, the city known as the home of the Zunyi Meeting held by the Chinese Red Army, with a transit at Jinggangshan.
The route, flown with domestically manufactured ARJ21 is also the first red tourism route from Jinggangshan airport.
China Southern Airlines announced that it will launch customized red tour service. At present, the airline has launched a number of "red tourism" routes such as 3-day tour from Shanghai to Jiaxing.
Spring Airlines has newly restored several red tourist routes such as from Shijiazhuang, North China's Hebei Province to Nanchang in Jiangxi Province and Guiyang in Guizhou Province.
Read original article