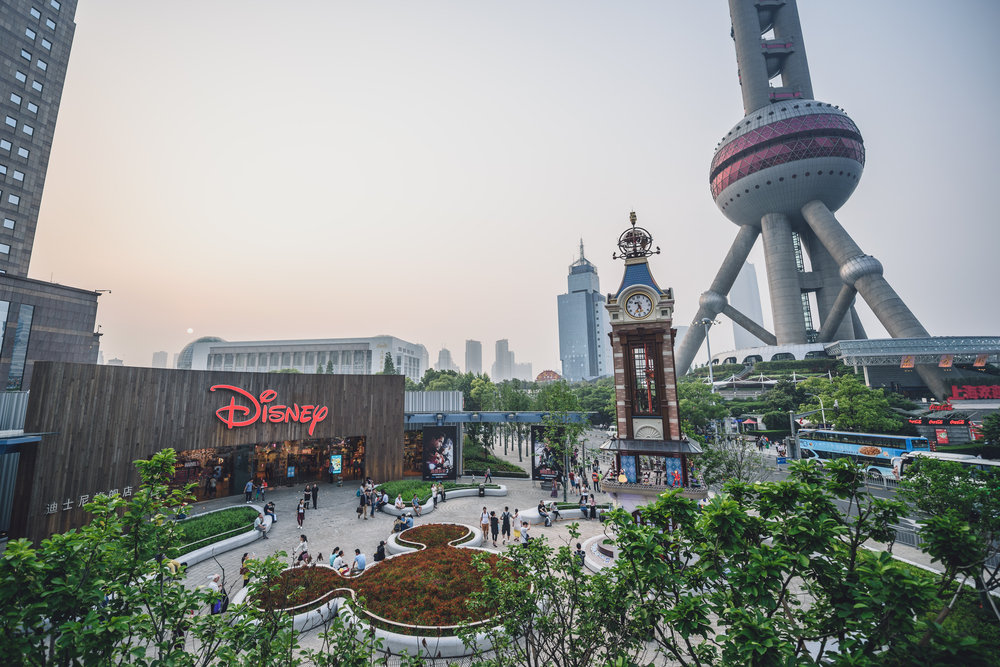 China's booming tourism is bringing vigor to the Shanghai Disneyland, which saw increases in revisit numbers, offshore visitors and parade attendees in recent years, a report compiled by China Tourism Academy said on Wednesday, showing the increasing importance of the market to multinational companies for the country's huge size, growing spending power and the authorities' effective control of coronavirus.
The US-based entertainment and theme park conglomerate is integrating into local economy well by making contributions to the job and consumption market, as consumption in the Shanghai Disneyland has lifted Shanghai's GDP by 0.21%, while contributing to the city's annual tourism income by 4.09% from June 2016 to June 2019, the report showed.
Although the report didn't provide specific statistics addressing Shanghai Disneyland's performance or visitor numbers after it reopened in May 2020, the data did point toward a healthy and improving business condition the resort had in recent years. For example, it showed that the number of visitors who watched Shanghai Disneyland's theme parade had risen by 20% from 2018 to 2021; it also showed that the tourists who revisited the resort had risen by about 50% from 2017 to 2019.
The Shanghai resort created more than 10,000 jobs on average each year, while the resort's fixed-assets investment has driven Shanghai's GDP by 0.13% annually, the report showed.
One thing that's worth noticing is that the Shanghai Disneyland's business performance has stood out compared with the theme park's business performance in other areas. For example, the Hong Kong Disneyland made a net loss of HK$2.7 billion ($348 million) last year.
Read original article