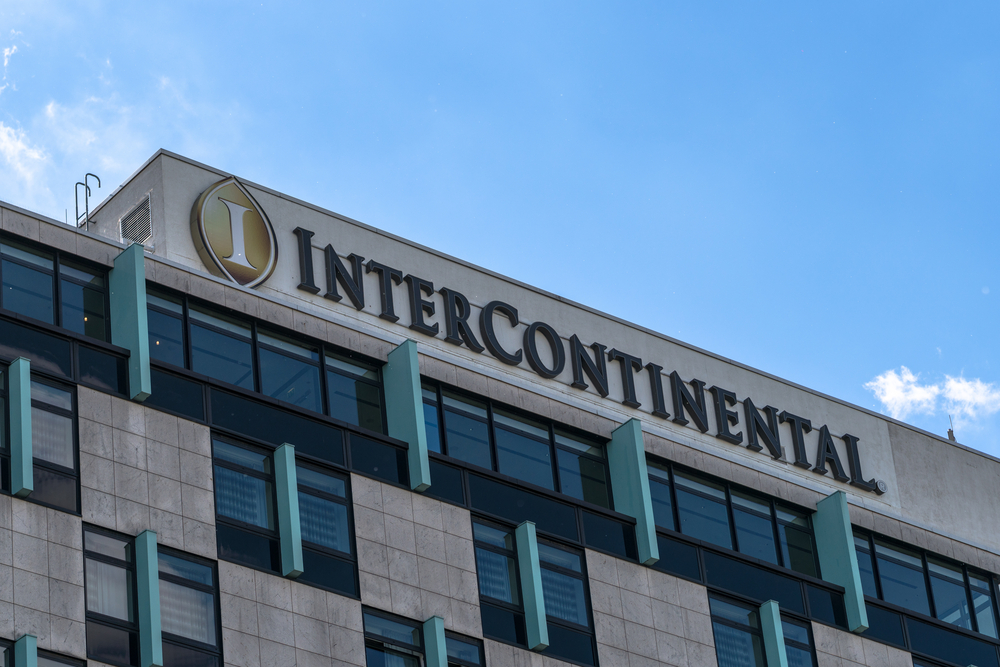 InterContinental Hotels Group reported improvement in demand within the first quarter, led by the Americas and Greater China.
Group RevPAR down 50.6% vs 2019 (down 33.7% vs 2020); continued industry outperformance in key markets.
Highlights
RevPAR reflects a 23%pts reduction in occupancy, with rate sustained at ~80% of 2019 levels.
Net system size growth broadly flat YTD; global estate 884k rooms (5,959 hotels).
Opened 7.3k rooms (56 hotels); 5.8k added to Essentials and Suites brands, 1.5k in Premium, Luxury & Lifestyle.
Removed 9.5k rooms (61 hotels); 6.3k (31 hotels) for Holiday Inn and Crowne Plaza in Americas and EMEAA.
Signed 14.5k rooms (92 hotels), ahead of Q1 last year; total pipeline increased to 274k rooms (1,820 hotels).
Keith Barr, Chief Executive Officer, IHG Hotels & Resorts, said: "Trading continued to improve during the first quarter of 2021, with IHG maintaining its outperformance of the industry in key markets and seeing strong performance in openings and signings as we expand our brands around the world. There was a notable pick-up in demand in March, particularly in the US and China, which continued into April. While the risk of volatility remains for the balance of the year, there is clear evidence from forward bookings data of further improvement as we look to the months ahead.
"We opened a further 56 hotels during the quarter, and these new openings broadly offset hotels removed as part of our continued focus on maintaining the highest quality estate for our guests."
Greater China
RevPAR was down 37.7% vs 2019, and up 78.2% vs 2020. Occupancy was 40%. As has been the case in previous quarters, in Mainland China the RevPAR decline was greatest in Tier 1 cities with a 41% decline vs 2019, whilst Tier 2-4 cities, which are more weighted to domestic and leisure demand, performed better with a decline of 27%.

Gross system growth was 1.7% YTD, with the opening of 2.5k rooms (12 hotels); 191 rooms (1 hotel) was removed in the quarter, resulting in net growth of 1.6% YTD. We signed 7.9k rooms (40 hotels) in the region, including 25 across the Holiday Inn Brand Family.