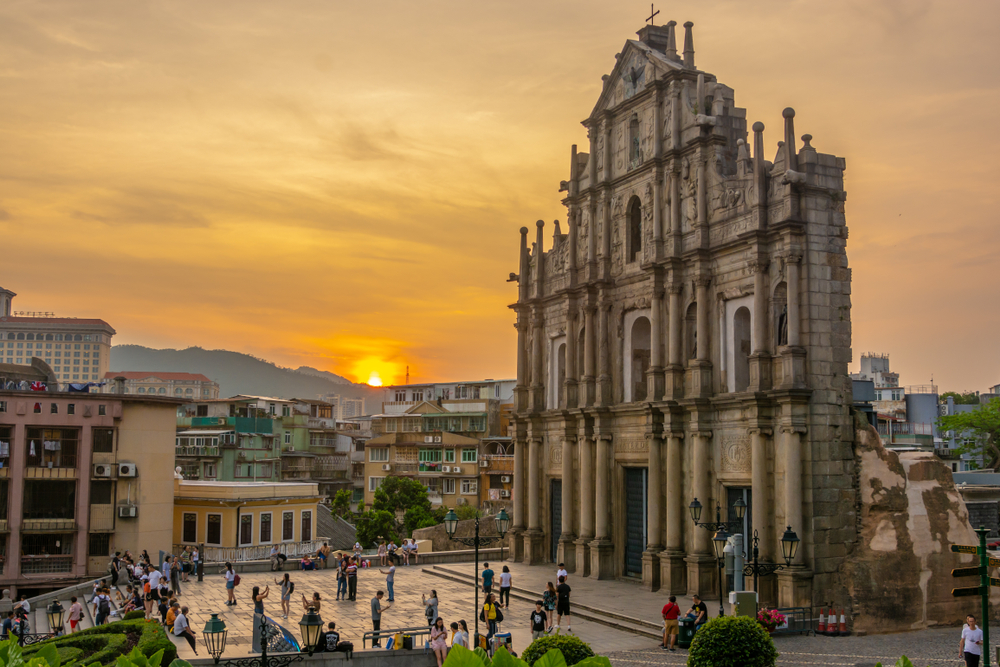 Macau had 165,500 visitor arrivals for the five-day holiday surrounding Labour Day on May 1, meaning there was a daily average of 33,100. But the actual tally for the final two days on May 4 and May 5 was fewer than 30,000 arrivals, according to figures from Macau's Public Security Police.
The tally was not directly comparable with the 2019 holiday, which saw 531,000 visitor arrivals, as that year's break was officially only four days for mainland China residents.
For 2021, China's State Council designated the first five days of May as the Labour Day break. Mainland China currently has a quarantine-free travel bubble with Macau, and is presently the main source of Macau's tourists.
May 4 saw Macau record 28,500 tourist arrivals, and May 5 brought 23,000 tourist arrivals.
Macau's tourist arrival tally on May 1 – a Saturday – at the start of the Labour Day break, stood at more than 44,000. That was the best daily performance since the beginning of the pandemic.
But the daily aggregate subsequently dwindled to approximately 36,000 on May 2, and 34,000 on May 3, reported the Chinese-language radio service of the city's public broadcaster TDM, earlier this week citing, the police's statistics.
Brokerage JP Morgan Securities (Asia Pacific) Ltd said in a Thursday memo, citing industry "channel checks" that it estimated Macau's casino gross gaming revenue (GGR) for the Labour Day break was "40% to 50%" of that achieved in the 2019 holiday period.
The 2019 holiday was officially only four days: May 1 to May 4 that year, as designated by China's State Council. Nonetheless, May 4 that year was a Saturday, meaning some visitors might have extended their break to include the Sunday.
JP Morgan suggested the 2021 holiday's mass GGR had recovered to "60% to 70%" of 2019 levels, and VIP rolling volumes to "20% to 25%" of 2019′s.
Read original article