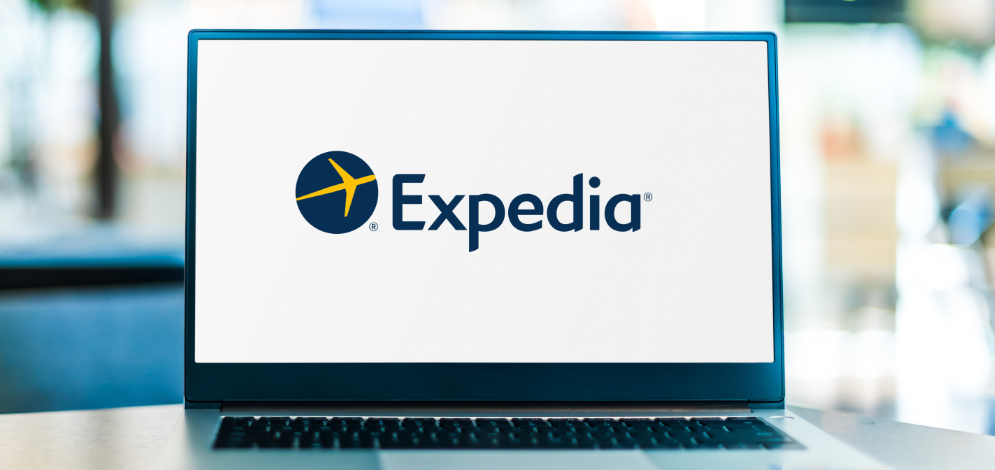 Expedia announced that for the first quarter of 2021, total revenue decreased 44% to USD 1.25 billion. Net loss for the quarter was USD 581 million.
For the first quarter of 2021, total gross bookings decreased 14%. Trends for lodging, air and other travel products all improved sequentially from the fourth quarter, with lodging bookings experiencing year-over-year growth in the first quarter.
For the first quarter of 2021, total revenue decreased 44%. Expedia Group's Retail segment revenue declined 35% in the quarter and B2B segment revenue declined 62%. The slower decline in Retail segment revenue reflects improvement in leisure travel trends, particularly in North America, while the B2B segment continues to be impacted by the slower recovery for corporate travel demand.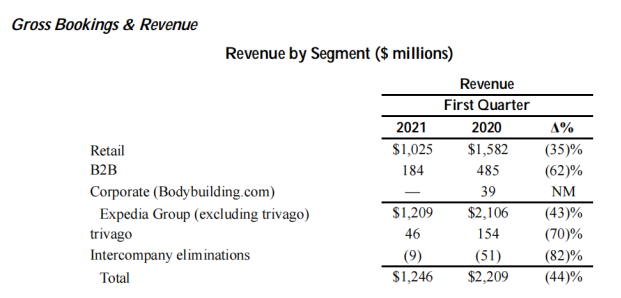 As a percentage of total worldwide revenue in the first quarter of 2021, lodging accounted for 72%, advertising and media accounted for 7%, air accounted for 4% and all other revenues accounted for the remaining 17%.
Lodging revenue decreased 41% in the first quarter of 2021 on a 47% decrease in room nights stayed, partly offset by a 10% increase in revenue per room night. Revenue per room night benefited from an increase in the percentage of alternative accommodation stayed room nights, which have a higher revenue per room night than the rest of its lodging business.
Air revenue decreased 55% in the first quarter of 2021 reflecting a 50% decline in tickets sold and a 10% decline in revenue per ticket. The decline in revenue per ticket was primarily related to a shift in product mix.
Advertising and media revenue decreased 57% in the first quarter of 2021 due to declines at trivago and Expedia Group Media Solutions. Other revenue decreased 42% in the first quarter of 2021.
"Travel remains a study in contrasts - with strong vacation rental growth and demand for domestic travel continuing to drive us forward, while demand for international and business travel and conventional lodging remain challenged. Beach and outdoor destinations have shown robust rebounds while major cities remain muted, and some regions have been growing while others remain locked down. As the vaccine rollout continues, we expect to see a nowfamiliar story play out; domestic and leisure demand lead the recovery. However, as the dire situation in India reminds us, in some markets, things may get worse before they get better," said Vice Chairman and CEO, Peter Kern.
"For our part, we continue to invest in bolstering our technology platform and in marketing where we can best get ahead of the demand curve. Because the market has clearly shown that when people feel safe to travel, demand comes roaring back."