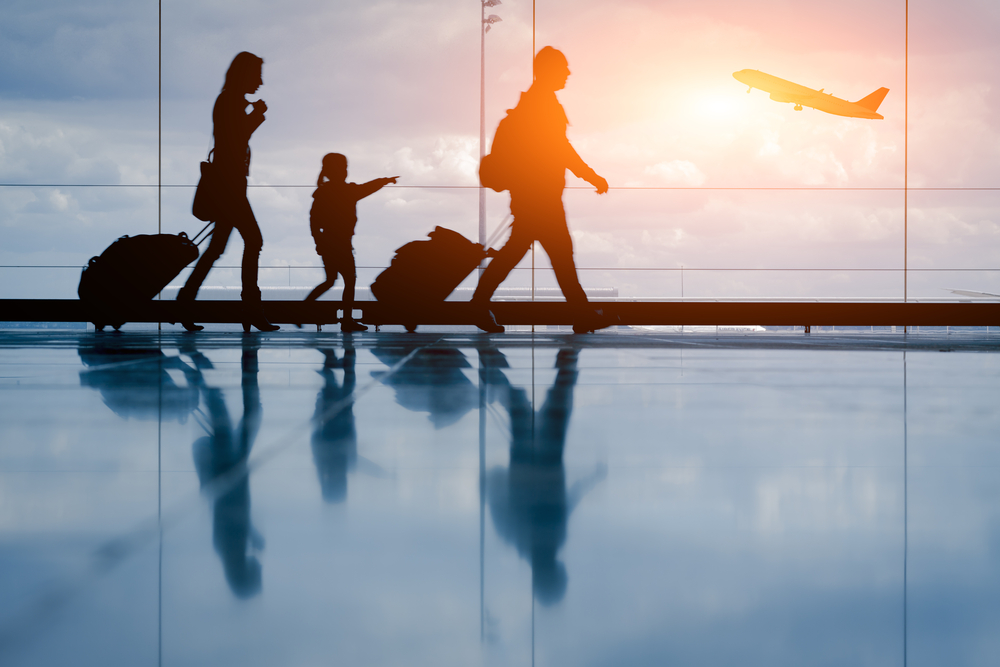 Air traffic data shows that the industry is rebounding from the pandemic troughs across most countries, though Fitch Ratings' latest quarterly Global Airport Tracker report says the proverbial runway to normal will not be in sight for years.
Now reflecting a one- to two-year delay since its last report, the American credit rating agency now forecasts recovery estimates ranging anywhere from 4Q 2023 to 2025 before traffic returns to 2019 levels. The obvious variable is new COVID-19 variants and surges in the number of cases, which caused additional or prolonged lockdown measures and could linger as vaccine roll outs remain slow and uneven on a global basis.
The Global Airport Tracker shows that most regions of the world saw improvements to between 33%-43% of pre-pandemic levels for calendar 2020. European and Australian traffic levels suffered the most, while traffic levels in the US and Latin America declined less. It warns that air travel patterns "will likely change in the next few years due to a general decline in demand stemming from the risks of continued national- and state-imposed travel restrictions".
Right now, domestic and leisure travel are showing signs of recovery in contrast to continued softness in international and business travel. Vaccine rollouts "will likely be the main catalyst of traffic recovery in the next year or so," says Fitch Ratings director Jeffrey Lack and will allow countries to reopen and airports to remain operational while providing greater consumer confidence for a return to air travel.
The pandemic has caused the deepest economic disruption since World War II, affecting both supply and demand, and the way ahead is extremely uncertain. Management consulting firm McKinsey & Company identifies that financial woes aside, the pandemic's longer-term effects on aviation are emerging.
Some of these are obvious: hygiene and safety standards will be more stringent, and digitalisation will continue to transform the travel experience and mobile apps will be used to store travellers' vaccine certificates and COVID-19 test results to permit them to travel. But, other effects are more profound. "Unlike the 2008 global financial crisis, which was purely economic and weakened spending power, COVID-19 has changed consumer behaviour—and the airline sector—irrevocably," it says.
In an article published in Apr-2021, 'Back to the future? Airline sector poised for change post-COVID-19' it highlighted five fundamental shifts in the aviation industry that have arisen from the pandemic, reinforcing a warning that business travel takes the longest to recover after any economic crisis – if it fully recovers at all.
Leisure trips will fuel the recovery and business travel will take longer to recover, and even then we still don't know to what degree. The report follows the widely accepted numbers. "We estimate it will only likely recover to around 80% of pre-pandemic levels by 2024," it says. But to be honest this remains little more than a widely educated guess based on remote work and other flexible working arrangements likely to remain in some form post-pandemic and meaning people will take fewer corporate trips.
McKinsey & Company evidence highlights that in previous crises, leisure trips or visits to friends and relatives tended to rebound first, as was the case in the United Kingdom following 911 terrorist atrocities in the US and the global financial crisis. Not only did business trips take four years to return to precrisis levels after the attacks on the World Trade Center but they also had not yet recovered to pre-financial-crisis levels when COVID-19 broke out in 2020.
The report suggests airlines will need to revisit flight economics. "Airlines should re-evaluate the economics of their operations, especially long-haul flights," it says. First, a smaller contribution from business traffic "could necessitate a different pricing logic", while "lower business traffic may require network changes".
The suggestion is a very different looking industry and that is reinforced by its further suggestions of shifts in the industry that will be delivered by debt levels leading to ticket price increases and a larger role for government in the sector, a greater disparity of performance among airlines in the future, aircraft markets oversupplied for some time to come, and air freight seeing undersupply for some time.
The impact of the COVID-19 pandemic is far from over, but there is some relief to be found in various parts of the world now that vaccinations have begun, "but the road to recovery for air traffic will take several years," warns McKinsey & Company in the report. The shape of the post-COVID-19 airline sector is slowly becoming a little clearer.
Read original article