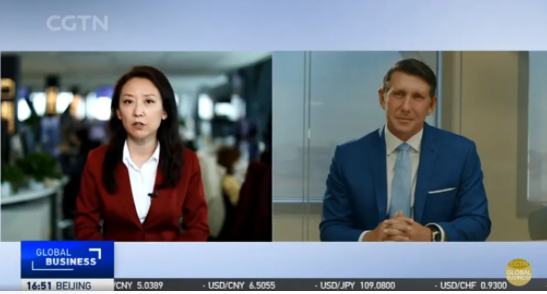 Hilton and JinJiang International have extended their partnership on the Hilton Hampton management licensing till 2034, eyeing to create a hotel network of more than 600 properties in China.
As a mid-scale brand with small room size under the Hilton umbrella, Hampton's construction time is typically between 9-18 months, according to Alan Watts, President, Asia Pacific of Hilton. "By the time these properties come to market, the pandemic will be well and truly in our rear vision mirror," said Mr. Watts.
Other than the construction cycle that fits well in the international hotel chain's expansion plan in China, Mr. Watts also sees great demand for mid-scale hotels, both before and after COVID-19.
"China is the second-largest lodging market on the planet, while the US is the largest with 350 million people," Mr. Watts said during an interview with Beijing-based state media CGTN. "For the 350 million people in the US, there are 20 hotel rooms for every thousand persons, but in China, it's just about half of that. So you can imagine as China gets back on track, the enormous opportunity that's going to mean for hotel and travel companies."
"Although the mid-scale [market] in China looks like a big market segment today, it is only going to get bigger as China's GDP and average earnings get back on track."
In December last year, Hilton launched Waldorf Astoria Xiamen, the hotel chain's 300th hotel in the China market. Hilton aims to open its 400th hotel in Greater China this year and to manage 1,000 hotels in the area by 2025.
To support the operation of these properties, Hilton hopes to enroll 50 million Hilton Honors members in China, which are expected to contribute to 50% of the occupancy. The company's expansion will create 100,000 jobs in the country.