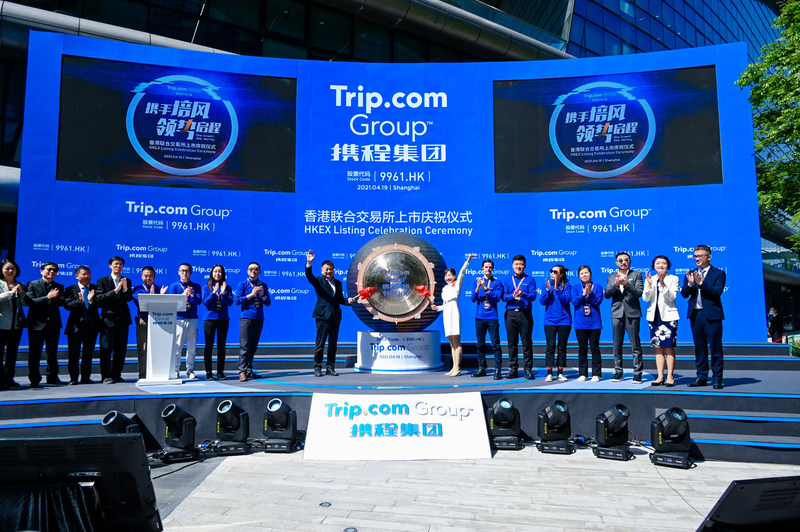 Asia's largest online travel group might still have much room for growth, as the company landed on the Hong Kong stock market with a second listing.
"We've only got 2% of the world's travel market," said Mr. James Liang, chairman of Shanghai-based Trip.com Group, during the company's second listing ceremony on Monday. "Our goal is to continuously explore, innovate and pursue a perfect travel service, as we did for the past two decades."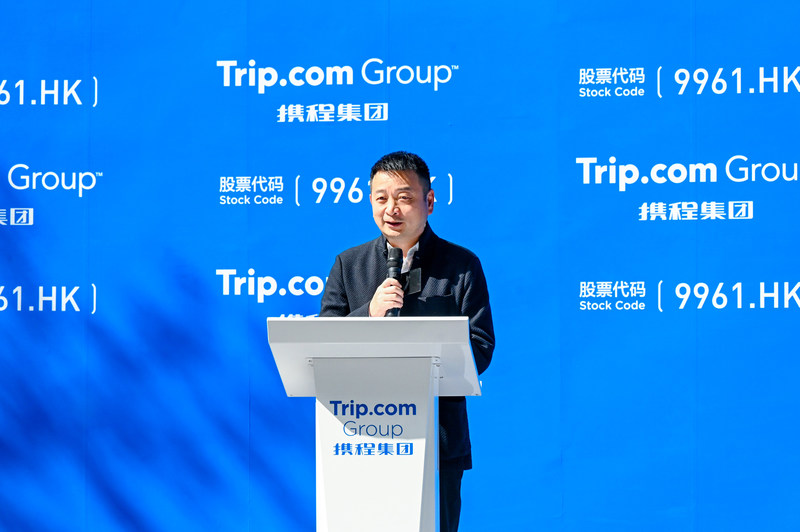 To celebrate the opening of trading of Trip.com Group shares on Hong Kong Stock Exchange, the travel group held a ceremony at its Shanghai headquarters where James Liang, chairman of the executive board, and Jane Sun, chief executive officer, were joined by key stakeholders, investors, guests, employees, and members of the media. The listing ceremony and celebrations were live-streamed to investors and viewers around the world through Hong Kong Stock Exchange's online platform.
"22 years ago, we began in a 40m office with only a handful of employees. Today, we have tens of thousands of employees worldwide. It is my honor to have our representative users strike the gong and open trading on this momentous occasion. I want to thank every single customer, partner, sponsor and traveler who has supported us throughout our 22-year journey."
Mr. Liang laid out a four-pillar strategy for the company's future growth:
* Continuously improving service content and quality

* Doubling down on content investment and boosting travel demand by content

* Building a "Travel Marketing Hub"-centric ecosystem

* Accelerating domestic growth but still looking forward to global revival
Trip.com Group recently unveiled its plans to boost its content ecosystem and partner marketing capabilities with the launch of its new travel marketing strategy designed to allow suppliers to expand and enhance their marketing activities on Trip.com Group platforms.
Before its second listing in Hong Kong on Monday, the company had a market capitalization of USD 21.95 billion, based on the data of NASDAQ's latest trading day last week.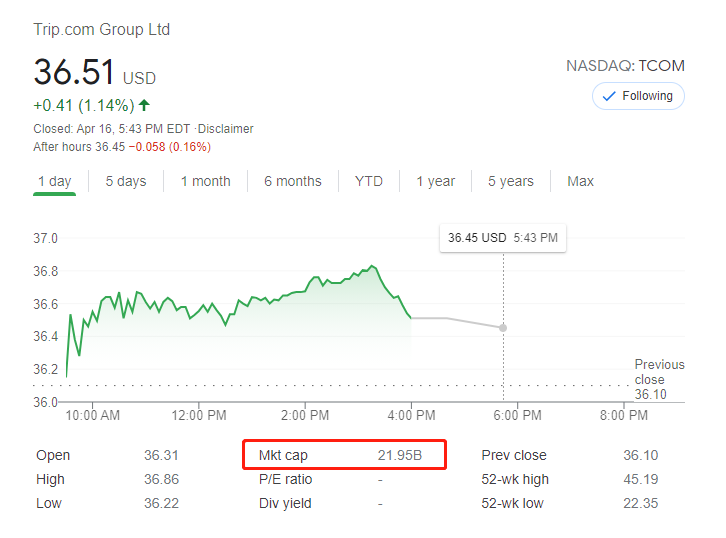 Trip.com Group shares opened at HKD 281 (USD 36.15) apiece as they debuted in Hong Kong on Monday, up 4.85% from their secondary listing offer price, according to a Reuters report.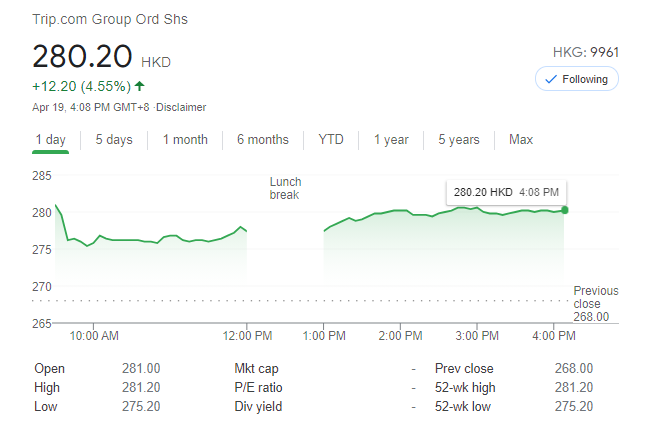 As of market close at 16:00 (GMT+8) on April 19 in Hong Kong, Trip.com Group had a market capitalization of HKD 177.286 billion (USD 22.82 billion), up by nearly 4% from last Friday.