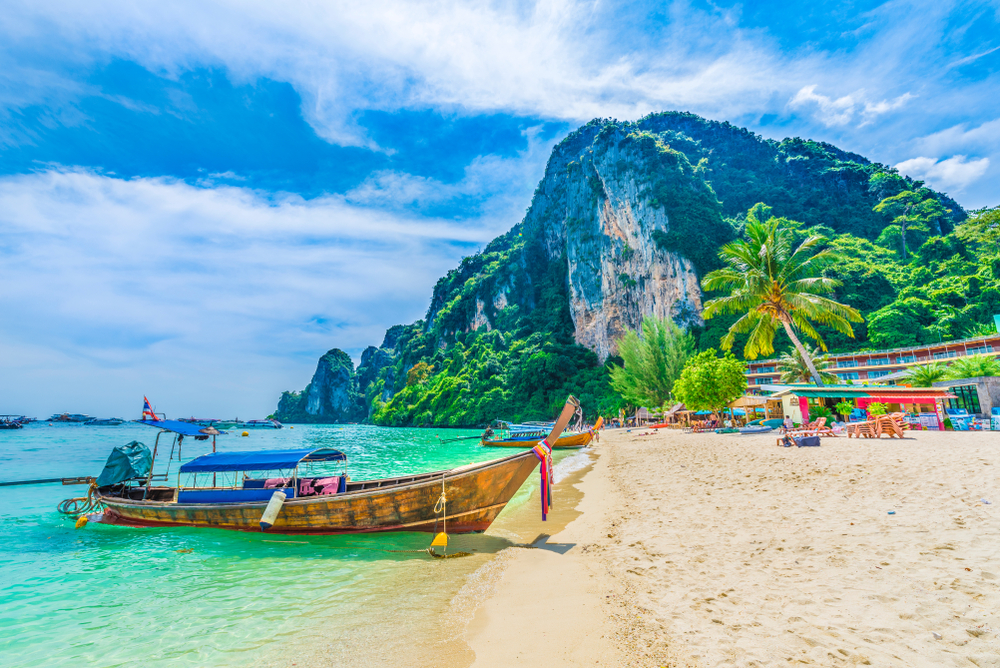 Tourism plays a pivotal role in many nations GDP and national economy. In 2019 it contributed 3 billion Thai Baht to Thailand, a figure which was only growing year by year. With the recent rollout of SEXY and Phuket announcing it's open to foreign travellers from October 2021, the analysts at ForwardKeys decided to see what the data says about the fragile future of the travel eco-system in the land of Elephants.
In February, Thailand introduced a four-layered tourism concept, SEXY (S – Safety and Hygiene, E – Environmental Sustainability, X – Extra Experiences and Y – Yield), to reshape the image of Thailand and help restore traveller's confidence.
In the week of 19 February, there was a surge of +110% in tickets issued compared to the previous week. The increase in tickets was mainly led by tickets from the UK which accounted for 28% of tickets compared to 13% in the previous week and 4% in the same week of 2019, following the UK PM announcement on the roadmap to reopening on 22 February.
Issued tickets only increased once Thailand announced the re-opening of Phuket on 26 March. During the week of 26 March, issued tickets increased +53% compared to the previous week – although it was still only 2.5% of 2019 levels.
The most revealing data is that travellers from nearby Asia, who used to contribute 25% of shares in 2019 are down to just 9%, while travellers from the Americas has doubled in the same period.
Read original article