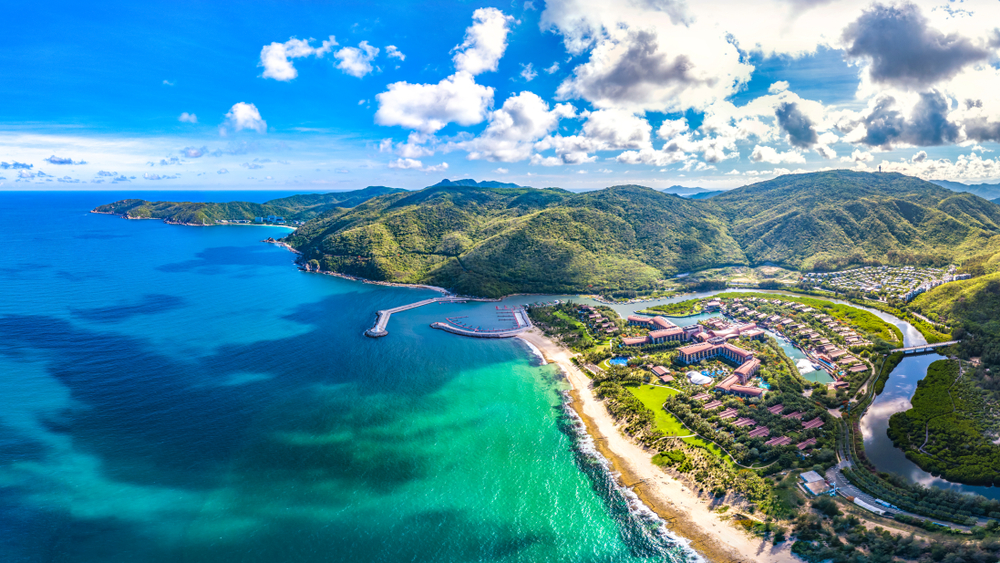 The Wanning coastal tourist highway in eastern Hainan connects a dozen beauty spots, including Shimei Bay, Nanyan Bay and the Shenzhou Peninsula.
The charming scenery along the 35-kilometer highway attracts thousands of tourists every year who want to go sailing, diving, fishing or surfing, or to take sightseeing tours on a yacht.
Work on a 988-kilometer scenic highway around Hainan Island was launched recently to fully integrate local tourism resources and enhance social and economic development, the provincial transportation authorities said.
The route, dubbed "State Coast Highway 1", will be longer than California's coastal Highway 1 and will provide similar breathtaking views. One-fifth of the highway will stretch along the sea, and other parts will pass by cliffs, wetlands, dunes, grasslands, farmlands, rainforests and special feature towns, connecting 68 bays and 262 scenic spots, making it a masterpiece "pearl necklace" in Hainan Island, said Li Zhiqiang, deputy director of the provincial transportation department.
To be completed in the first half of 2023 at a cost of RMB 14.3 billion (USD 2.2 billion), the road is part of the province's plans to develop Hainan into a globally influential tourism and consumption destination by 2035. About 40 world-class service stations will be built along the two-lane highway, which will link with 6,000 km of existing roads in 12 coastal cities and counties, Li said.
Read original article