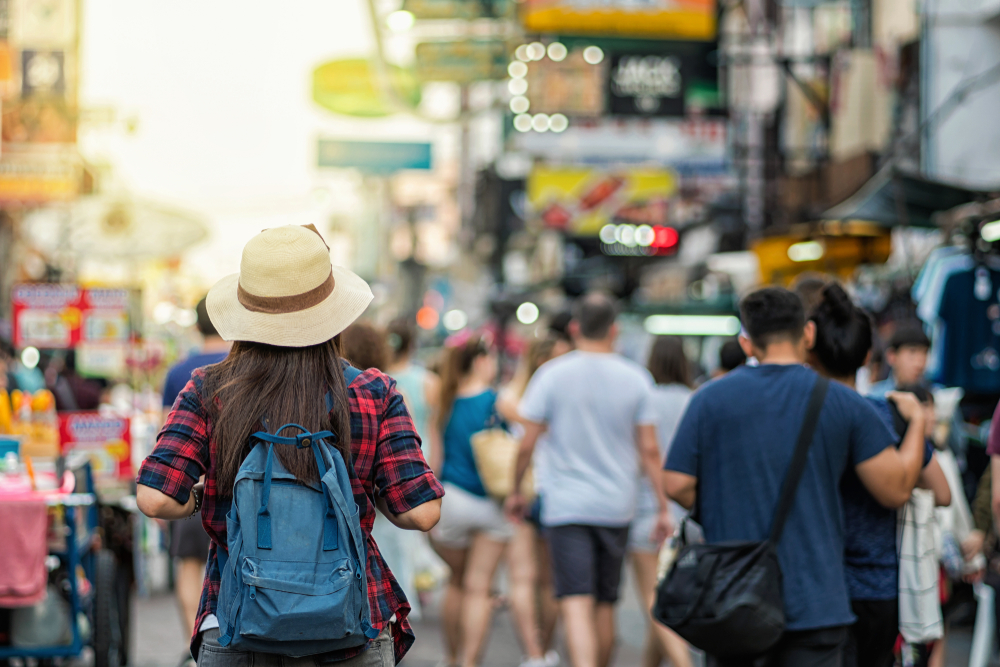 According to data from the China Tourism Academy, the country's travel and tourism sector has demonstrated a strong recovery so far this year and is expected to continue its current momentum as China further eases and lifts travel restrictions due to a stable coronavirus situation.
China's tourism sector reported encouraging numbers during the Spring Festival holiday in mid-February, with domestic tourism revenue recording year-on-year growth starting from the third day of the week-long holiday, while the number of tourists traveling to and from major tourist destinations like Guangdong, Shanghai and Beijing exceeded or almost reached the levels seen during the 2019 Spring Festival.
The demand for leisure city travel, vacations in the suburbs, family trips and study tours showed a strong upward trend, the academy said.
The country's civil aviation industry handled approximately 23.95 million passenger trips in February, a jump of 187.1% year on year, the latest data from the Civil Aviation Administration of China showed.
Air travel picked up steam soon after the holiday, during which many Chinese people opted to stay put in response to the government's call to avoid unnecessary gatherings.
Passenger traffic on domestic routes has returned to the level seen during the same period in 2019, according to data from online travel service providers.
According to latest reports, an estimated total of 4.1 billion domestic tourist trips will be made in China this year, up 42% from 2020.
Domestic tourism revenue is expected to surge 48% to reach RMB 3.3 trillion (about USD 507.47 billion).
Read original article