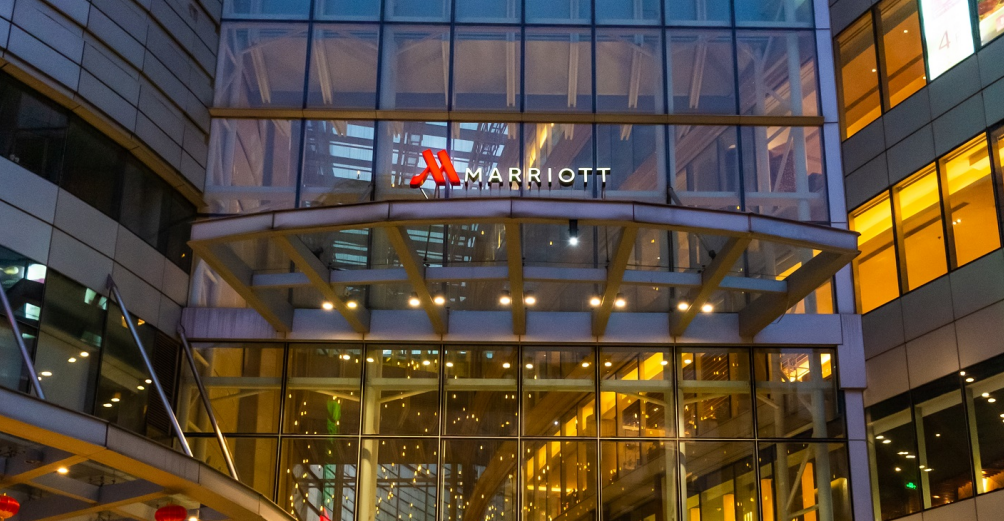 Marriott International revealed in a media briefing on March 3 that it has opened over 400 hotels of 24 brands in nearly 100 cities in China, 70% of them are midscale, upscale and luxury hotels. In the coming three years, Marriott hopes to continue to lead in the upscale and luxury hotel market and expand its select-service portfolios.
The world's largest hotel chain signed 75 hotels with over 18,000 rooms in China last year and plans to open 60 or more hotels in 2021.
The pandemic has not only changed the consumer and travel market as well as hotel management models, but also reshaped the whole travel industry. China's hotel industry, particularly the upscale and luxury sectors that Marriott specializes in, will be even more segmented to meet customers' personalized travel needs, according to Henry Lee, president of Greater China at Marriott International.
Mr. Lee said the company aims to expand market share in China to gain economies of scale and consolidate Marriott's foothold in a segmented industry with brands and destinations combinations.
Marriott stated that the group would push forward the strategy of "brand+destination" from four aspects.
Firstly, Marriott will promote the development of lifestyle brands to capture China's domestic leisure travel market. This year, Marriott plans to open seven hotels in Shenzhen, Nanjing and a few other cities under the Moxy brand tailored for the Millennials, and introduce the AC Hotels brand designed to meet needs of young travelers.
Marriott will be eyeing market shares in China's domestic and leisure travel sectors to support its recovery. The China Tourism Academy expects domestic travel to rebound by 42% to 4.1 billion domestic tourist trips this year, while domestic tourism revenue is projected to increase by 48% to RMB 3.3 trillion (about USD 511 billion). Marriott's pre-COVID financial results in 2019 showed that the growth rate of its leisure travel business was four times of its business travel business.
Based on the strength of the leisure travel sector, Marriott will focus more on its strategy of "brand+destination". Marriott now has more than 40 resort hotels in 16 destinations in China. The company is also promoting urban resort hotels in major city circles, such as the Greater Bay Area and the Yangtze River Delta region, seeking to strengthen its position in servicing short-haul and weekend guests.
Secondly, Marriott will diversify its brand portfolios in key destinations and enrich guest experiences. Currently, Marriott has more upscale and luxury hotels in first-tier cities such as Beijing, Shanghai, Guangzhou, Shenzhen, Hong Kong and Hainan than any other hotel groups. Shanghai is the first city in Asia Pacific to have over 50 Marriott hotels. STR reported last month that Marriott owns more than 32% of the upscale hotel rooms in Shanghai, and will add over 2,000 rooms in this metropolis in the next three years.
Thirdly, Marriott will enhance its luxury-hotel presence in tourist destinations and create personalized brand ethos based on preferences of young Chinese consumers. In 2021, China will become the first Asia-Pacific market to have a complete portfolio of Marriott's luxury brands. The Ritz-Carlton Reserve will debut in China this year.
Fourthly, with a wide range of brands, Marriott will also develop dual-branded hotels as well as select brands, offering more flexible choices for owners. Marriott now has over 24 dual-branded hotels in China and will continue to expand, offering more combinations of brand positioning, brand personalities meeting customer needs.