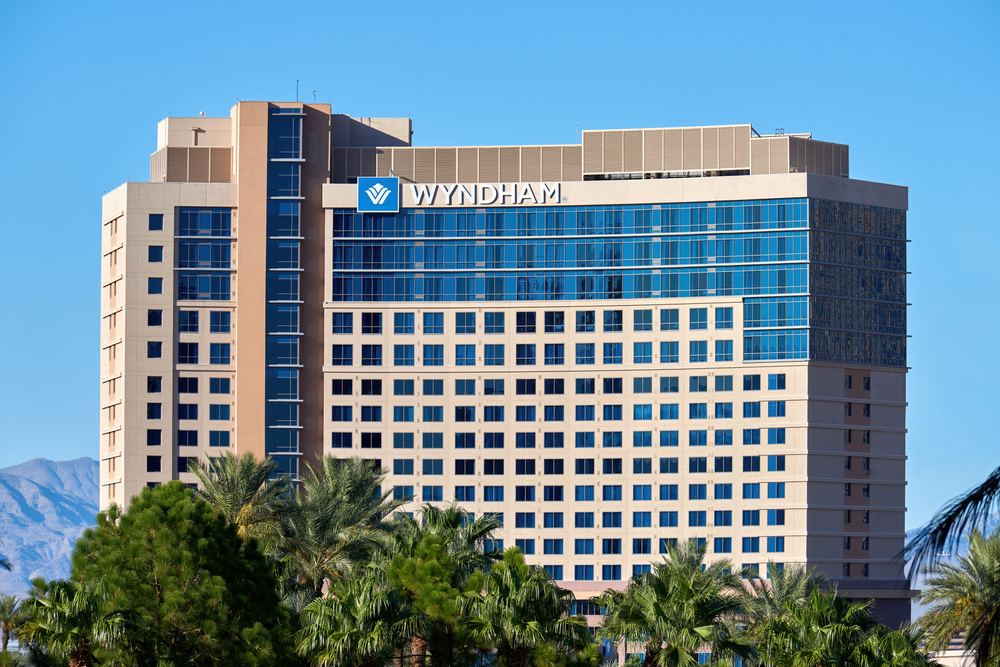 Wyndham Hotels & Resorts reported a net loss of USD 7 million for the quarter. Net loss for the full-year was USD 132 million.
Global comparable RevPAR for the quarter declined 33% year-over-year; global comparable RevPAR for the year declined 35% year-over-year.
System-wide rooms declined 4% year-over-year.
Net cash provided by operating activities for the full-year was USD 67 million and free cash flow was USD 34 million.
Revenues declined from USD 492 million in the fourth quarter of 2019 to USD 296 million in the fourth quarter of 2020. Revenues declined from USD 2,053 million in 2019 to USD 1,300 million in 2020.
As of December 31, 2020, the Company's hotel system of over 8,900 properties and approximately 796,000 rooms declined 4% year-over-year primarily reflecting unusual termination events resulting in the deletion of approximately 26,700 rooms, comprised of 18,500 non-compliant, brand detracting rooms, 5,300 rooms in connection with the strategic partner hotel sales and 2,900 unprofitable management guarantee rooms. As a result, the Company's global retention rate declined 330 basis points year-over-year to 91.5%.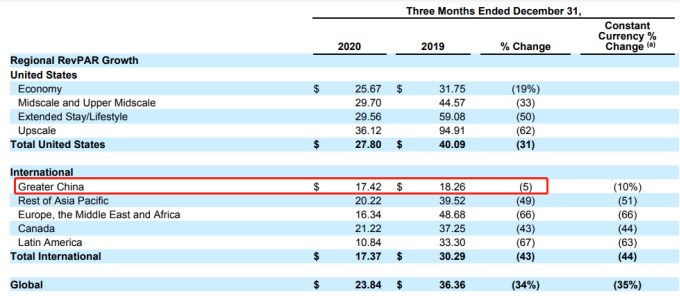 Wyndham's Greater China RevPAR was USD 17.42 in the fourth quarter, down by just 5% year-on-year, performing far better than any other regions.
"We generated strong adjusted EBITDA and free cash flow in the worst year our industry has ever experienced. At the same time, we strengthened our portfolio with the completion of our strategic termination plan and drove sequential growth in hotel openings and our development pipeline," said Geoffrey A. Ballotti, president and chief executive officer.
"Our non-urban, drive-to economy and midscale hotels, combined with our ongoing investment in sales and marketing, captured rising pent-up leisure travel demand, which continued to produce sequential RevPAR improvements and domestic market share gains for our franchisees over the course of 2020."
The Company estimated a net rooms growth of 1% to 2% in 2021.
Read original article