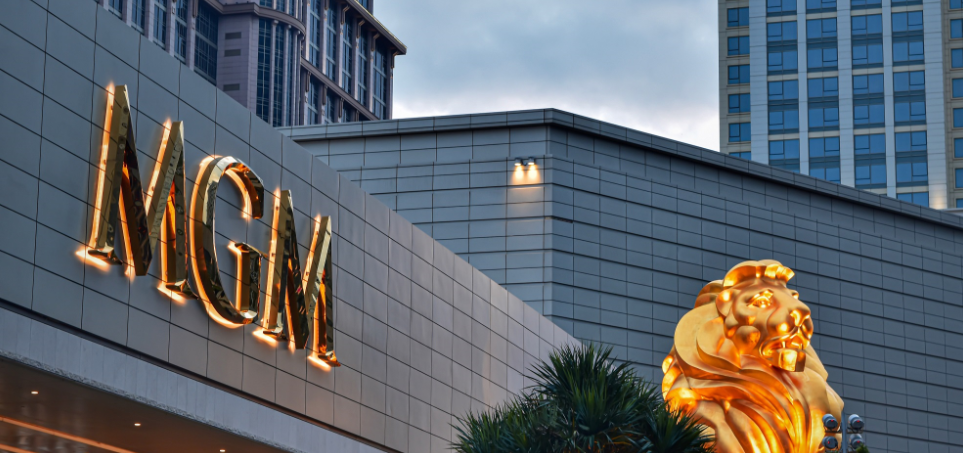 MGM China Holdings Limited today announced the selected unaudited financial data of the Company and its subsidiaries for the three months and 12 months ended December 31, 2020.
Last year the world was under the severe impact of COVID-19 pandemic. The city has been experiencing low visitations as a result of various strict travel restrictions and quarantine measures. Total visitation in 2020 was 5.9 million, compared to 39.4 million in 2019. Overall hotel occupancy in Macau was down to 28.6% from 90.8% a year ago. Gross gaming revenue (GGR) declined by 79% to the lowest level in 14 years.
During the Year, MGM China saw revenue down by 78% to approximately HK$5.1 billion. The Group had a negative adjusted EBITDA of approximately HK$1.4 billion.
Fourth-quarter market-wide GGR declined by 70% year-over-year, compared with a 93% year-on-year decline in the third quarter.
For the fourth quarter, MGM China recorded total revenue of approximately of HK$2.4 billion, up by 550% from the third quarter. The Group had turnaround for the quarter with a total adjusted EBITDA of approximately HK$367.2 million, (2020 third quarter: HK$730.6 million loss), with both properties recorded positive EBITDA.
Market share of MGM China rose to 9.9% in 2020 from 9.5% a year ago. Fourth quarter market share reached 12.6% with business outperformed the market.
The Group maintained a healthy financial position. As of December 31, 2020, the Group had total liquidity of approximately HK$9.5 billion, comprised of cash and cash equivalent and undrawn revolver.
"MGM China will continue to invest in strengthening our market position, and continue to believe in the long-term success of Macau. We have been committed to supporting Macau as a world tourism destination. We look forward to working with the government through the licensing renewal process in hopes to further our support for many more years to come," said Hubert Wang, President & Chief Operating Officer of MGM China.
Read original article