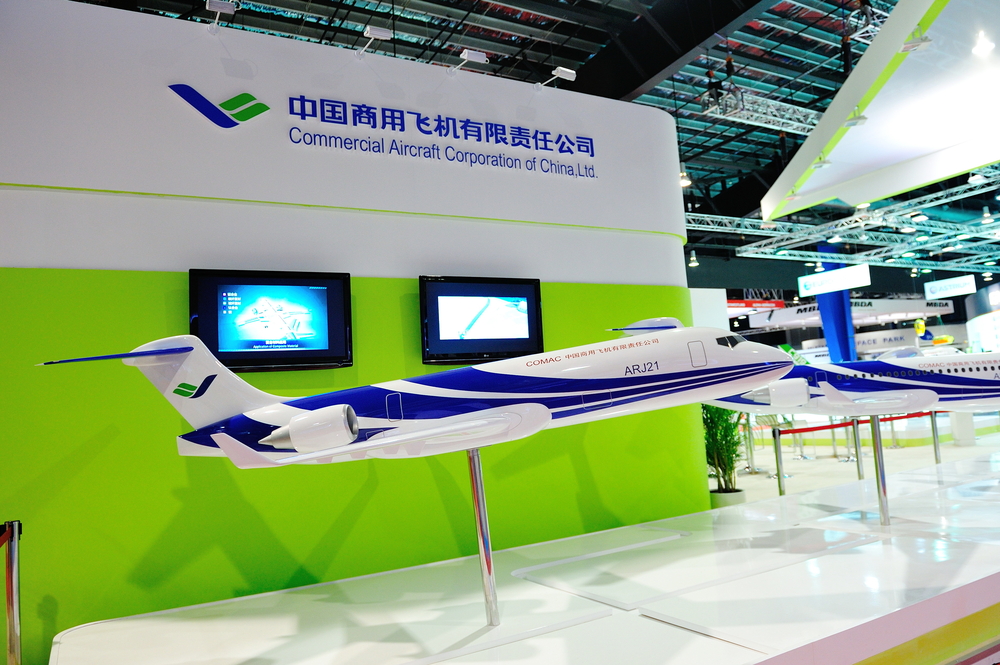 Three of the main airlines in China are putting off deliveries of over 100 Airbus and Boeing aircraft. Still, they have kept every single order for planes made by domestic aircraft manufacturer the Commercial Aircraft Corporation of China (COMAC). During difficult times, the airline industry's move highlights COMAC's strategic importance to the Chinese airline industry.
According to Nikkei Asia, Air China, China Eastern Airlines, and China Southern Airlines have held off taking delivery of 58 planes from Boeing and 53 from Airbus in 2020. China Southern Airlines put off taking 44 planes while China Eastern Airlines did not take 43 and Air China 24.
China Southern, the largest airline of the three, had planned to take 86 new aircraft while disposing of 37 to give it a fleet size of 911 planes by the end of 2020. In the end, it only added five new planes, leaving its fleet size at 867.
Both China Eastern and Air China were looking to increase their Airbus fleet size by 37 and 31 respectively but, in the end, they only took nine planes each.
The big winner was Shanghai-based COMAC. It managed to sell 12 ARJ21 regional jets to state-owned airlines and their subsidiaries. In 2020, half of all COMAC's deliveries went to the big three state carriers, with the remainder going to domestic carriers China Express Airlines, Genghis Khan Airlines, and Chengdu Airlines.
Read original article