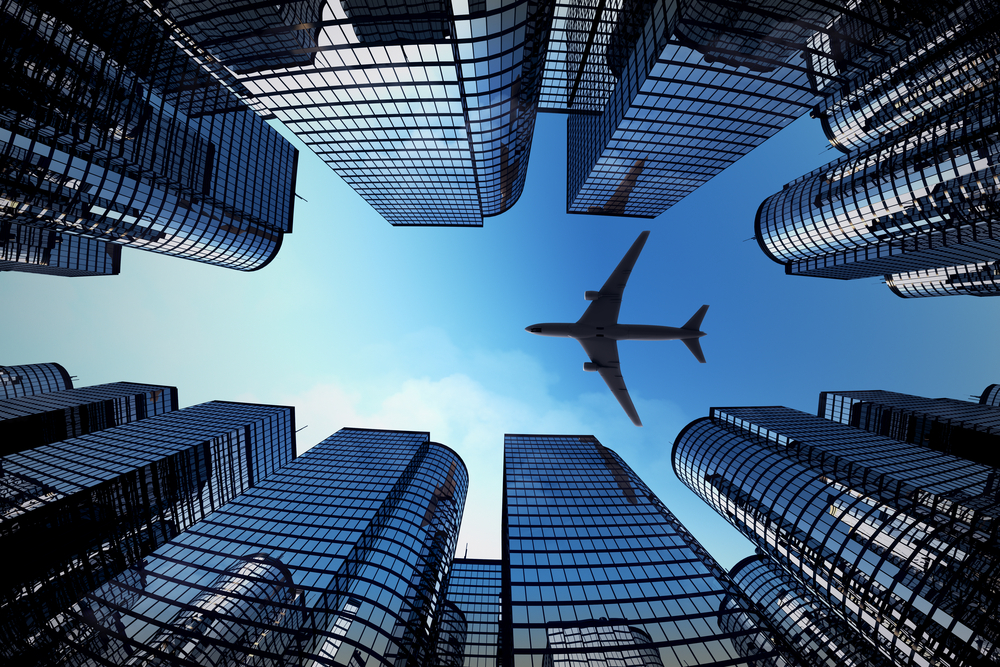 There are not many similarities between a dark and gloomy January and the normally brighter, warmer and longer days of July; but in terms of global capacity this week's numbers are almost the same as July 2020. Global capacity now stands at some 53.4 million seats a week; a reduction of 3.4% over the previous week and exactly half the level of capacity reported last year.
With IATA suggesting that airlines will require a further US$80 billion to see them through the worst of the crisis and governments closing down borders and travel corridors over the last few days it's hard to see when the tide will turn but it will.
At the beginning of January, we were expecting capacity for this month of 264.7 million; the latest count is for 251.0 million, some 14.7 million seats have disappeared in the last two weeks and we can probably expect a similar amount through to the end of the month. As the chart below clearly shows airlines continue to plan no more than a few weeks ahead and the current capacity planned for March of 362 million seats, a 44% increase on January is unlikely to be operated given recent events.
Chart 1 – Scheduled Airline Capacity by Month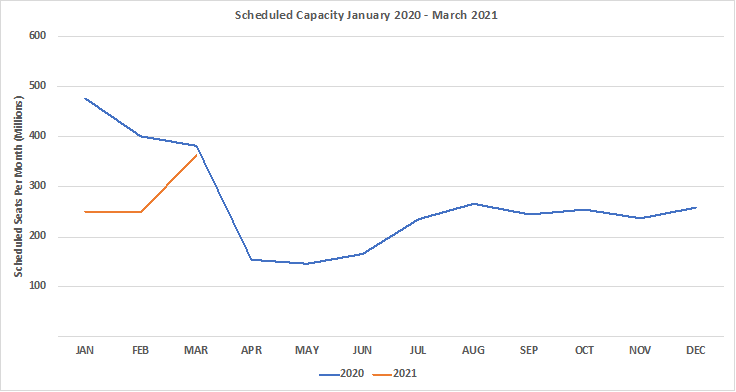 Source: OAG
No major regional market reported any significant growth week on week as many markets continued to decline. In Western Europe, capacity has shrunk by one-third in the last two weeks and now stands at less than one-quarter of the capacity levels operated last year. Southern Africa has seen the largest weekly change in capacity with a 17% reduction in capacity as further restrictions are placed on travel in South Africa that then ripple across the other regional country markets.
Although always dangerous to look forward at next week's capacity levels given that a number of changes to travel restrictions were made at the end of the last week we can expect further cuts in capacity, particularly in Europe and Latin America.
Table 1– Scheduled Airline Capacity by Region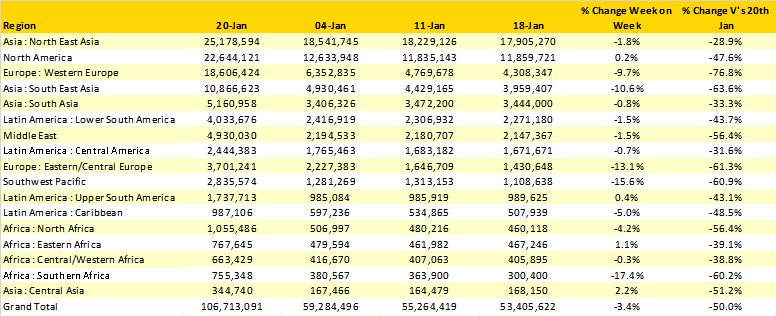 Source: OAG
China's continued position as the largest country market is likely to be uncontested for much of 2021 unless international restrictions are eased to and from the United States under the new administration that takes over this week. Chinese New Year is only a few weeks away and we normally see a spike of domestic capacity around now; indeed, there are currently some 1.6 million additional seats planned for next week's schedule; quite how many of those will still be operating in seven days' time will be interesting given increasing local lockdowns.
Table 2- Scheduled Capacity, Top 10 Countries Markets



Source: OAG
Every indication is that we will not see any improvement in global capacity before the end of March and that was always the case even before the new year began. What has perhaps been surprising has been the depth of the capacity cuts that we have seen in recent weeks which in turn will probably lead to a longer recovery period than was expected. Optimistic hope of a full recovery by 2024 is now looking like a more realistic 2026 point of return for many markets despite some confidence to book being seen for the second half of this year in shorter haul regional markets.