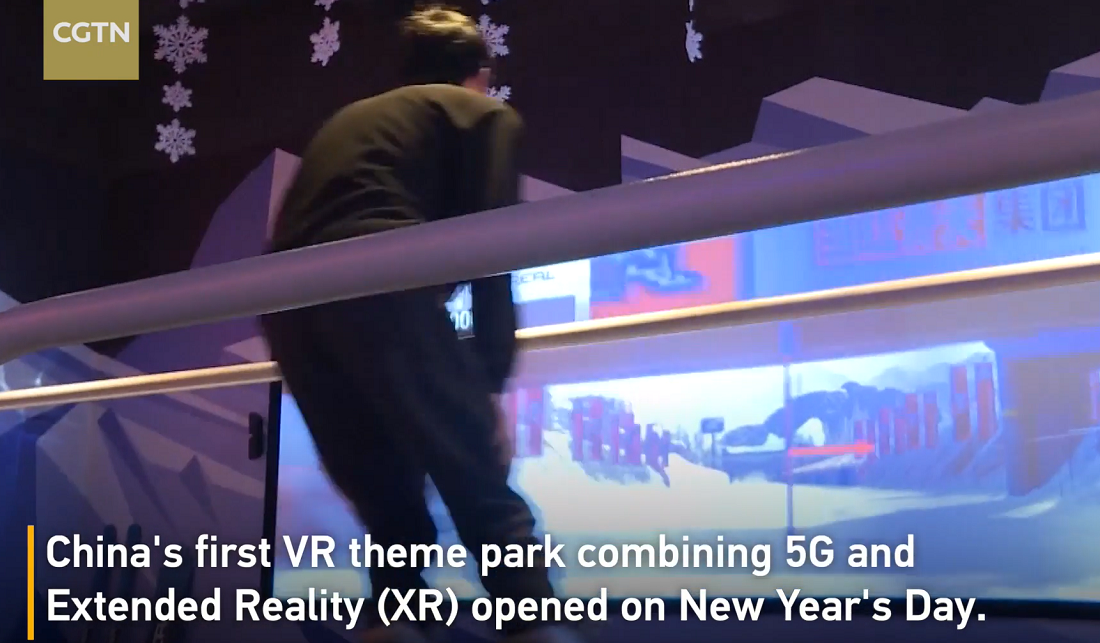 China's first VR theme park combining 5G and Extended Reality (XR) opened on New Year's Day in south China's Guangxi Zhuang Autonomous Region.
The new park, built by VR entertainment company Sky Limit Entertainment, is located on a cultural tourism street in the southern Chinese city of Liuzhou. Along with simulation games and rides, the park uses cutting-edge technology to provide visitors with a new way of experiencing Liuzhou's culture.
From player vs. player games to parachute and ski simulators, visitors are treated to a full array of XR experiences inside the park.
Read original article