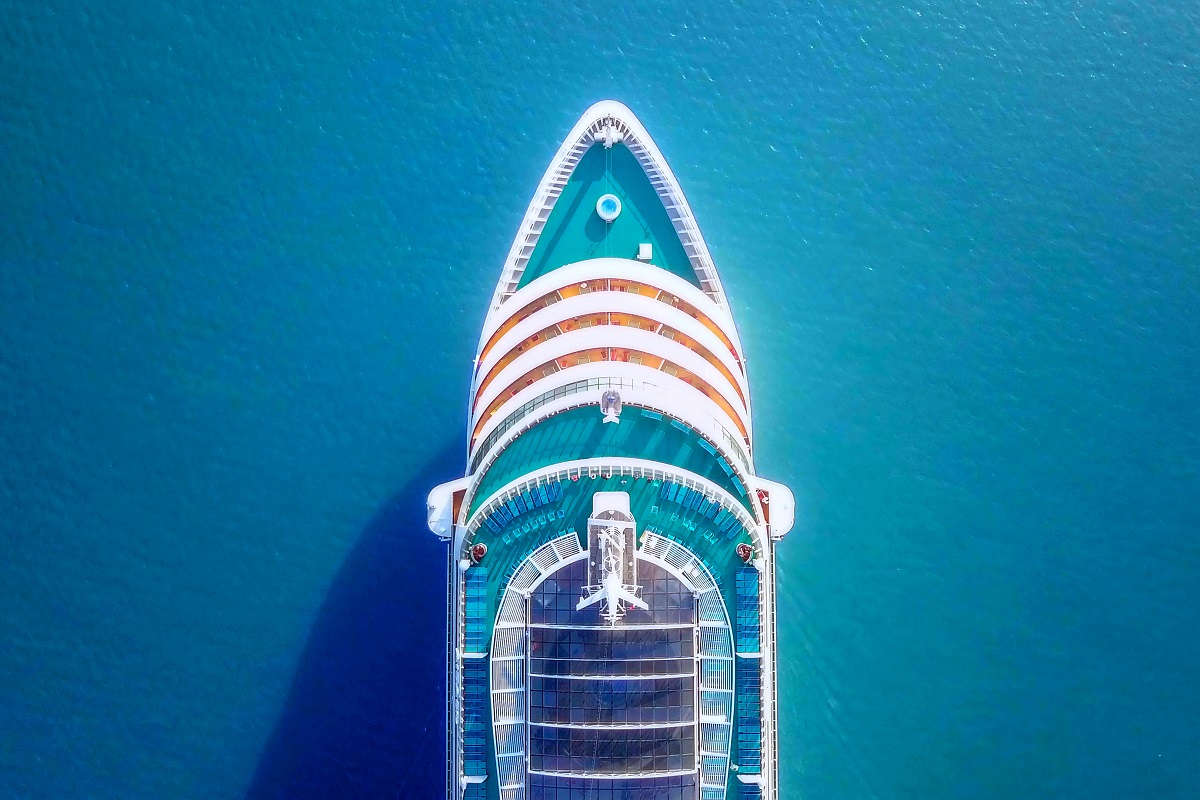 Cruise ship Nanhai Dream on Wednesday set sail for its journey to the Xisha Islands in the South China Sea with strict epidemic prevention measures in place after an 11-month suspension, and December bookings for the line are almost sold out.
Cautious resumption of the industry in China and robust demand showcase the strong economic recovery in the post-epidemic era, observers said, noting that while enjoying the view, it's necessary to remain on high alert given a recent case for US operator Royal Caribbean, where a passenger tested positive upon boarding.
The route from Sanya, South China's Hainan Province, to the Xisha Islands is China's first cruise route to resume since the COVID-19 pandemic. Another ship, Changle Gongzhu, is scheduled to sail on Thursday.
According to Hainan Cruises, the company that owns the Nanhai Dream, a four-day tour is priced from RMB 4,880 (USD 741) per person for a six-person inner cabin to RMB 26,800 per person for a luxury sea-view suite.
Tickets were snapped up after the resumption notice was issued on November 27, and almost all cabin tickets for December are sold out. Industry insiders said this shows a booming Chinese market for cruises and strong economic recovery in the post-epidemic era.
To comply with epidemic prevention measures, the ships will only accept tourists from low-risk areas. Passengers must provide a negative nucleic acid test certificate issued within seven days before boarding and present a green health code. Passengers must also have body temperature checks on the ship.
In addition, the liners may carry no more than 50% of their passenger capacity in the initial stage of resumption, which could be lifted to no more than 70 percent after two weeks of operation if epidemic prevention and control measures prove effective.
Although insiders said the resumption will encourage more domestic and international cruise operators to apply to resume trips, Wang Jianmin, a research fellow at the Tourism Research Center of the Chinese Academy of Social Sciences, warned that the industry needs to move slowly and carefully as there is still a risk of infection.
Despite heavy losses in the pandemic, "the cruise industry should not be in a hurry to fully resume business," Wang warned.
The Singapore-based Straits Times reported on Wednesday that US cruise operator Royal Caribbean cut short a cruise and returned to Singapore after an elderly passenger on board the Quantum of the Seas cruise ship tested positive for COVID-19.
Yang Zhanqiu, a senior virologist at Wuhan University, told the Global Times that temperatures on tropical routes are not suitable for the coronavirus to survive and the infection risk is lower than on glacier routes.
In February, cruise ship Diamond Princess, with 3,711 passengers and staff on board, saw an outbreak that resulted in 712 infections after a long quarantine at dock.
Read original article