ChinaTravelNews, Ritesh Gupta – China's economic upturn from the nose-dive owing to the Covid-19 pandemic is emerging as a ray of hope for established hotel chains even as they stare at uneven business recovery at this juncture. In this context prioritizing hotel distribution-related initiatives in a vastly complex market in order to make the most of demand makes sense.
Philippe Garnier, VP Third Party Distribution of InterContinental Group (IHG) said the global pandemic has resulted in lots of upheaval and unfortunately, there is no clarity on how certain areas of distribution will shape up in the future. But there was a certain structure that had been established before the onset of the crisis, and "we can have some reasonable expectations on the future developments," said Garnier.
Garnier, who presented in a virtual format during the 2020 TravelDaily Conference, spoke about several generic plus distinct market-related issues when it comes to managing distribution in China.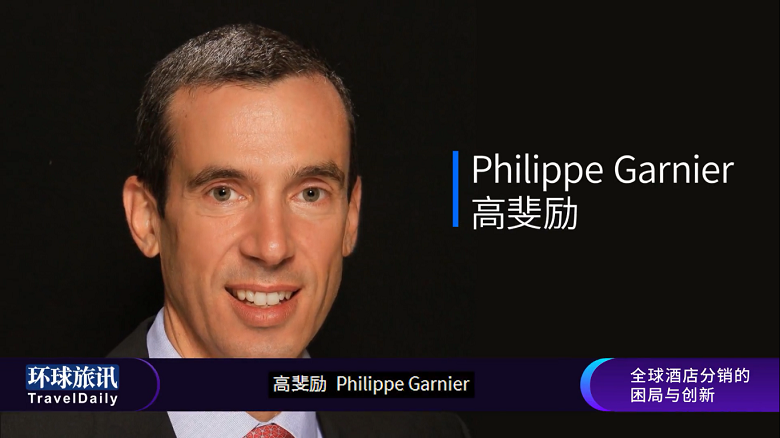 Keeping pace with change and innovation
"It is quite reassuring to see how China domestically has stabilized and how business is coming back…some other areas of the world are not quite there yet. But I do hope we've seen the worst before us," Garnier said. And as things pick up in China one shouldn't approach the market as done previously.
"We have to start asking ourselves what's coming next…do we anticipate that the world will completely go back to normal and let's say 2021 or 2022 will be the exact same as things were in 2019. But I don't think so because the pace of change is accelerating and the pace of innovation is accelerating," Garnier said, who added that the key would be in ascertaining what sort of developments would have an impact in the short-term and how to prioritize accordingly.
Referring to the options available for distribution, Garnier said most of the key players in China have a capital relationship with either of these three groups – Baidu, Tencent and Alibaba. All the players tend to gravitate around these three groups. It is fascinating to assess the sheer number of entities that can be associated with one booking in China. What makes it intriguing is how the entire network of primary and second distribution eventually results in a booking i. e. inventory passing through several entities, but at the end of the day it is either e-commerce giants or a travel specialist that is associated with a number of these players involved in a booking. Garnier mentioned, "As we have seen before the China hotel distribution landscape on surface seems to be very fragmented with a number of players who are either travel specialists or who are e-commerce players that happen to have a travel presence." He added, "… (looking at) two dominant players Ctrip and Alibaba, it's going to be interesting to see how that healthy competition between the two pans out over the next few years."
As for the future distribution mix, Garnier said "nobody's got a crystal ball".
He referred to the likes of Ctrip, eLong, Tuniu and Fliggy as travel specialists, whereas there are e-commerce platforms such as Meituan and ecosystem like WeChat, plus Xiaohongshu, JD, Pinduoduo, and Taobao are there as well. It is tough to ascertain who will capture the flow of bookings in travel.
As for how the channels will evolve, a lot would depend upon the bookings segment-wise i. e. – leisure, corporate, etc.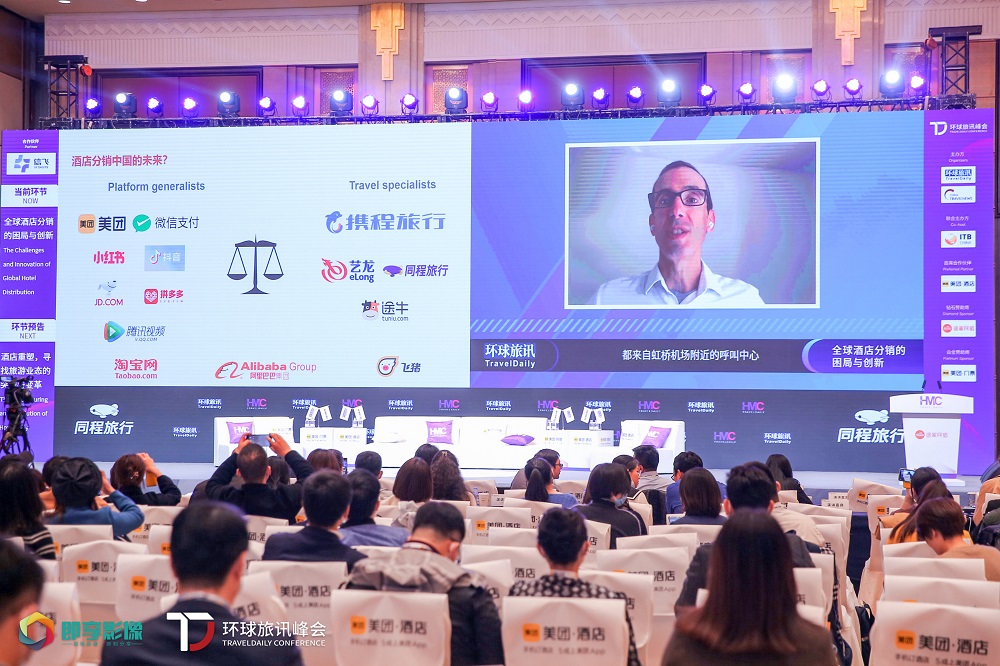 Overcoming legacy tech issues
From a consumer's perspective, it is clear that mobile-first is a key criteria when it comes to how travel is consumed and will continue to be consumed in the future. "I don't think there's anyone in China left who would use a desktop to make a hotel booking," said Garnier. He shared that a majority of transactions in case of online travel company Ctrip are facilitated by its mobile app.
As for serving customers, the blend of technology and data/ artificial intelligence etc. is improving CX.
Garnier mentioned that there are certain realities within the hotel business "that hold us back from benefiting from all these innovations".
"If you're a consumer a chatbot can help facilitate your web experience or your call centre experience that's great. But there are issues - first one is the CRS, which is a key in terms of hotel distribution. Many large chains have thousands of hotels – 6000-7000 hotels. So there is one CRS and then in some chains there can be a number of property management systems (PMSs). These may differ by property so there's a real challenge in terms of data management to ensure that all the information that you have residing in 6000 PMS goes to the CRS so there is a single image inventory (for hotels). But compliance between the CRS and the PMS data is a big issue," he said. "Similarly when it comes to the infrastructure of hotel chains, in general they tend to have somewhat an old legacy system. Yes, there has been a massive leap in terms of computing over the last few years. Earlier there was a server, a CRS used to sit in a box and one could go to the data centre and look at the box. Now obviously with the rise of cloud computing and web services the evolution of systems is that you don't build a box that only does one thing. There is an option to pick services in the cloud that perform a specific business function when needed. This transition from legacy systems to cloud-based is something that is still happening today which to an extent prevents us from benefiting from all the consumer-friendly things that say artificial intelligence and chatbot can offer."
Another issue which is linked to not being able to serve the guest aptly arises due to lack of communication owing to different types of PMS being used by different properties in a hotel chain.
Explaining the same, Garnier said there could be a variety of elements that combine to form an offer for the guest – for instance, each room may have specific features in terms of the view, furniture, bed type (single bed, double etc.) and so on. "And then you have different price points - the best flexible rate, an advance purchase rate, a promotional rate and then you have a rate with breakfast and so on. Now if you one starts comparing options for a property in Sanya, with 15-20 different combinations depending upon the variables associated with a room – one may ask how do you give the guest as much choice as possible without completely overwhelming the guest and that's actually quite tricky, thinking about which products do you offer to which guests," explained Garnier. He added that large hotels chains historically have been struggling with having a 360-degree view of a customer "because if a guest stays at the Hotel Indigo in Shanghai and the front desk noted that this guest prefers a certain kind of pillow. And if the same guest goes to a Crown Plaza hotel in Sanya, and since this hotel has a different PMS that doesn't necessarily have access to the notes that the Hotel Indigo in Shanghai made, (it is an opportunity lost)."
"So there are legacy issues that big hotel chains are currently working through that prevent us to an extent from benefiting from all the advancements in technology. Chatbot is cool, you can automate a number of things but if in the back-end you don't have a proper view of the customer – interaction, experience, frequency of stay etc…an organization can't justify the potential. There is a need to have reliable data in the in the first place," he said.
Garnier also indicated that the appeal of blockchain technology in terms of securing transactions and other benefits is great, but when a hotel company starts to apply the technology on a CRS of a big chain one thing that is going to happen it's going to slow the CRS down and then it's not going to be able to process the millions of reservations per day it has to process.