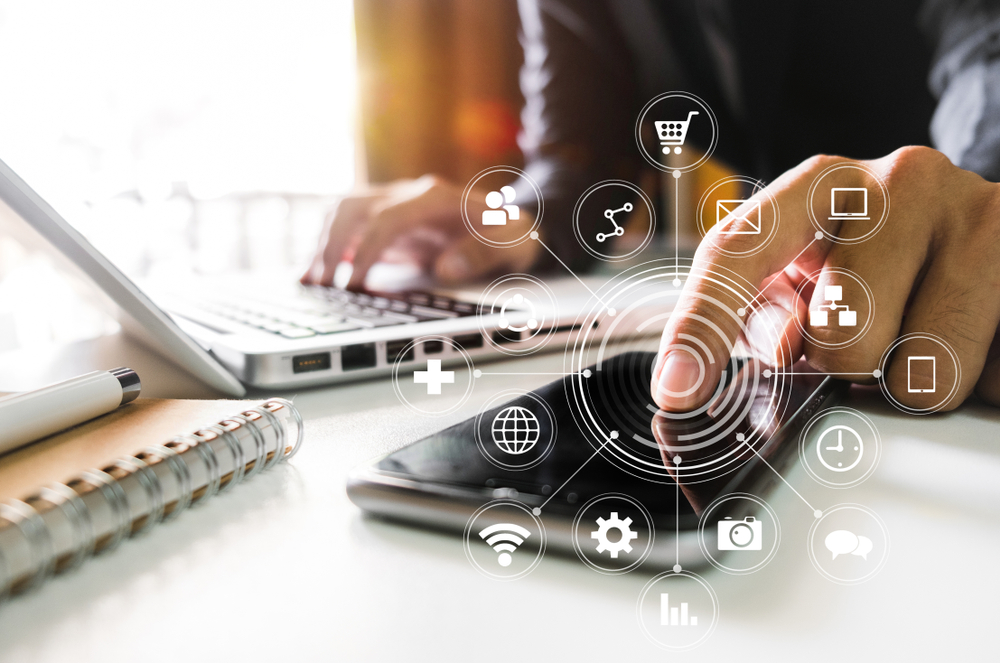 ChinaTravelNews, Ariel Wang - COVID 19 has leveled the playing field and pressed the reset button for the entire travel industry. Only those who can proactively face the challenge and take action will have a better chance to recover and move forward.
Upholding the philosophy of "Never waste a crisis" put forward by AirAsia Group's CEO Tony Fernandes, airasia.com has spent the past four months consolidating the online platform and launched the new and Asean-focused travel and lifestyle app.
With "everyone" in mind, airasia.com wants to enable as many people as possible in the Asean region to fly, stay, shop, eat and more, from the convenience of one single app. This is a similar philosophy to when AirAsia started out 19 years ago to try to make "everyone can fly" by providing affordable airfares.
Making digitization a core part of its DNA
The road towards digitization is not easy, especially for an airline with heavy assets. But Karen Chan, CEO of airasia.com, said that the birth of airasia.com is a natural progression from the group's success as an airline.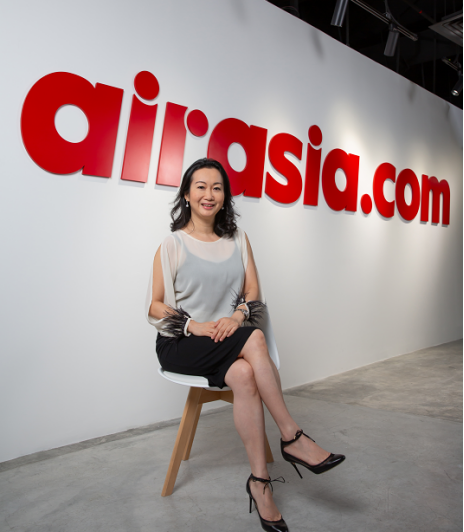 Karen Chan, CEO of airasia.com
"We disrupted the traditional full-service carrier model by becoming the world's first airline to offer SMS and mobile web booking services, allowing customers to move away from traditional ticketing and travel agents. We have always been a digitally led company," Ms. Chan said.
Through years of efforts, AirAsia has become one of the largest low-cost carriers in Asia, flying over 100 million passengers from over 150 nationalities to over 150 destinations globally every year pre-Covid.
While other OTAs think that AirAsia's success in airline operation doesn't necessarily make airasia.com a great OTA, Ms. Chan is confident that the company will rebound faster, emerge leaner and capture a bigger market share.
"Our unique advantage over other OTAs is price control and price ownership. airasia.com is an OTA that owns metal (an airline). We know the yield curve of every flight, route and sector one year out and are able to leverage unsold inventory by product bundling with flights for as low as USD 1. This means that we are able to consistently guarantee the best price for our travel products, unmatched by any other OTAs."
Attracting Chinese consumers with non-price factors
As the biggest outbound travel market in the world, China is certainly a pie that any enterprise wants to have a bite of. The reality is that China has already been dominated by a sophisticated online travel agency landscape which accounts for almost 80% of website and app bookings. The leading OTAs in China have a profound data-driven understanding of local market trends. Given this fierce competition, how will airasia.com attract tech-savvy Chinese consumers?
Ms. Chan said that instead of seeking a significant share, airasia.com aims to play a complementary role in the Chinese market.
"Given the highly competitive OTA landscape with entrenched incumbents in China, our focus is on differentiating ourselves on non-price factors," Ms. Chan said. "Our app embodies both commercial and social touchpoints for Chinese consumers."
For airasia.com, connecting people to places and connecting people to people can be the way forward.
AirAsia flies to 21 cities in China, and connect Chinese travelers to both metropolitan hubs and second and third-tier cities of the Asean region, directly to destinations in Malaysia, Thailand and the Philippines and further to Indonesia, Vietnam and Cambodia via its regional hubs.
For young Chinese consumers who are constantly on the lookout for new experiences, social media is an important outreach channel. airasia.com is following the trend to create authentic and relevant content with brand stories on popular channels including Douyin (TikTok's Chinese version), Wechat and Weibo.
To deepen data-driven understanding of the Chinese market, airasia.com has formed a strategic partnership with local players such as the Trip.com Group, a leading international online travel services provider.
"We consider Trip.com a strategic partner, not just for China but also for Asean. With the global travel industry by and large still fragmented by verticals, consolidation and scale are key," said Ms. Chan.
But not all partnerships are lasting.
Last November, AirAsia ceased its partnership with Fliggy on air ticketing. Ms. Chan said at the time that the company remained "focused on driving direct consumer relationships through AirAsia's own platform – airasia.com."
The road to more seamless experience
Styling itself as an "enhanced OTA", airasia.com is also incorporating the social aspect of travel into its super app. Through the feature Connect, it allows fellow travelers on the same flight to chat and share tips. The company said this will be helpful for upselling other products from the platform.
Yet a series of user tests show that the "connection" among various functions within this newly-launched app still need to be improved.
Flight booking should be as easy as possible, but the process on airasia.com turns out to be complicated and confusing. The company has a distribution partnership with Kiwi.com, and flight reservations will need to be completed after redirected to a third-party page, where users need to sign in and set the password for their Kiwi.com accounts, in addition to their AirAsia accounts.
Entering the booking page takes quite a while, which might frustrate some Chinese consumers who have already got used to lightning fast access. Particularly for non-AirAsia flight bookings, there has to be a better systems integration between airasia.com and Kiwi.com to ensure that this is more simplified and a one-step process.
What's more, once a flight is chosen, the user cannot go back to the previous page for an alternative, but has to either complete payment or go to the airasia.com homepage and restart the whole search-and-book process. For anyone who demands efficiency, it is not a pleasant experience to buy a flight ticket this way.
Except for "Connect", it seems that neither the flight booking function nor other part has embodied the concept of "connection". There is still much room to improve the whole user experience. Without quick response and clear guidance, it will not be easy to connect people to places or people.
Specific goals for future development
Setting up a digital platform is just the first step toward transformation. The future is a long way to go. Relentless efforts must be made to sustain development.
To accelerate market expansion across Asean and establish a first-mover position in its innovative business lines, airasia.com has set three goals.
Capacity Expansion: Airline network capacity provides indispensable support for airasia.com's expansion of market share. AirAsia opened 15 new routes last month alone. It is also ramping up the network capacity where there is demand and the conditions are right.
Asean Expansion: To expand across Asean, airasia.com leverages its existing presence across the region to market new products and has aligned the growth strategy in tandem with its logistics arm Teleport.
Product Portfolio Expansion: airasia.com is also exploring new business lines such as AirAsia Health, a medical tourism platform.
Ms. Chan said that AirAsia Health would be Asean's first online platform that offers end-to-end medical services. "With airasia Health, seekers of medical treatment will now be able to access an accredited, assured and value-added one-stop solution for their medical and travel needs."
With the existing customer base, airasia.com plans to anchor in travel-related expansion and establish a symbiotic relationship with parent company AirAsia Group's airline operation. Ms. Chan expects the revenue contribution of its digital business will increase vis-a-vis the airline business and eventually reach a 50/50 weight by 2023.
Some enterprises choose to be a specialist, while others aim to be an all-rounder. airasia.com has the ambition to be both. Aiming high is a good thing, but the question is, will the vision be powerful enough against reality?
While airasia.com switches on the engine of digitization, its parent AirAsia Group is treading in deep waters.
Earlier this month, AirAsia Group decided to pull out of the Japanese market, "as the coronavirus pandemic is likely to keep a lid on demand for air travel, " according to Kyodo News.
AirAsia replied that the cessation of service only affects AirAsia Japan flights (flight code DJ), while international flights from Malaysia, Thailand, the Philippines to Japan will resume when borders reopen.
On the same day, Bloomberg reported that the AirAsia Group had stopped funding its Indian affiliate whose future might now depend on Indian conglomerate Tata Group, its majority shareholder. AirAsia said this is a "false report".
Meanwhile, Reuters reported that long-haul, low-cost carrier AirAsia X had run out of money and needed to raise up to USD 120.60 million to restart the airline. AirAsia X said this month it wanted to restructure 63.5 billion ringgit ($15.32 billion) of debt.
Confronted with such dire circumstances, will airasia.com move forward in strides? As part of the AirAsia Group, airasia.com probably cannot stay out of the crisis. Establishing a digital platform which provides services for every aspect of life surely requires a substantial capital flow.
Even with financial support, there is still much room for airasia.com to make improvements in the customer experience. After all, users will be more likely to choose a app that is user friendly, simplified and seamless, with quick response time and clear guidance.
Actually, AirAsia had worked on a similar model as airasia.com nearly 10 years ago. In 2011, AirAsia established a joint venture called AirAsia Expedia Travel with Expedia Group, aiming to combine air tickets from its carrier alongside hotels from Expedia and offer packages of the two bundled together via the consumer-facing AirAsiaGo website. What's more, the site also sold tours and activities, transfers and insurance. However, the cooperation ended in 2018.
Nearly a decade later, AirAsia goes the digital way on its own, as Mr. Fernandes said: "Look, we can do this ourselves." It is interesting to see what difference airasia.com will make this time.
One can never be good at everything. The way ahead is full of obstacles. It takes time and strength to overcome each of them.