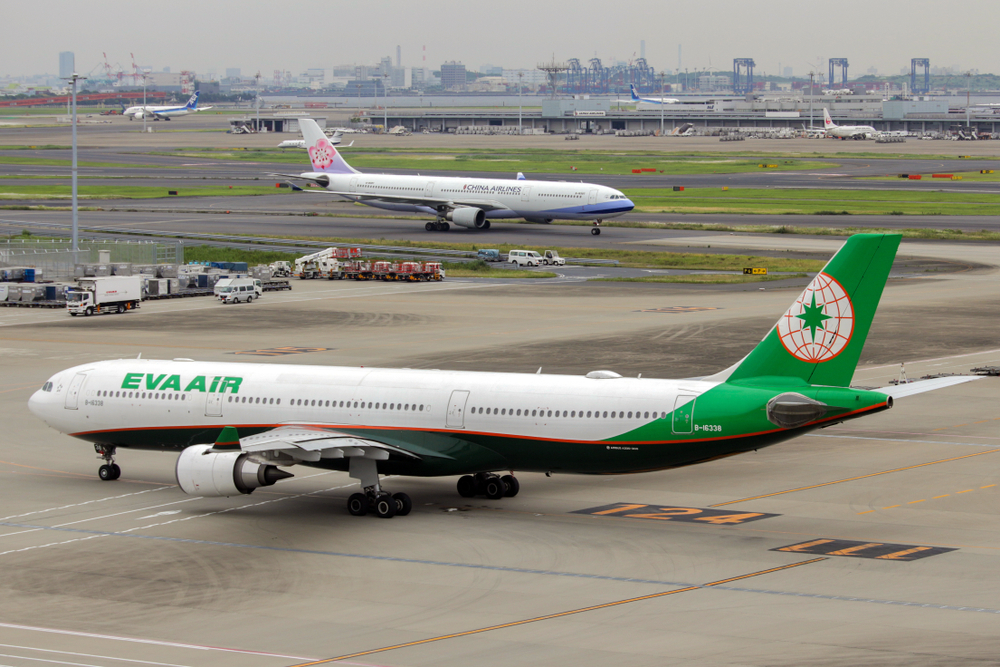 Taiwan-based EVA Air on Sunday (Oct. 25) will begin taking passengers on two weekly flights from Taipei to Bangkok after Thailand conditionally opened its borders, and Taiwan's largest carrier China Airlines is expected to follow suit in November.
According to EVA Air and China Airlines officials, owing to the COVID-19 pandemic, flights from Taipei to Bangkok have been carrying cargo but not passengers, while flights returning from Bangkok to Taipei have been allowed to take passengers, CNA reported.
Now that Thailand has conditionally opened its border, some flights departing from Taipei to Bangkok will be allowed to take travelers.
Tourists who meet the guidelines will be issued a 90-day special tourist visa (STV), with the right to apply for two extensions of 90 days each. The guidelines will remain effective until Sept. 30 of next year.
Taiwan-based StarLux Airlines Co has announced that it will launch Bangkok, Osaka, and Tokyo flight routes in December, according to a statement from the company.
Bookings for the Bangkok and Osaka flights will be available from Nov. 2, and booking for the Tokyo line will become available mid-November. All can be booked on the Starlux website and at major travel agencies across Taiwan.
Read original article