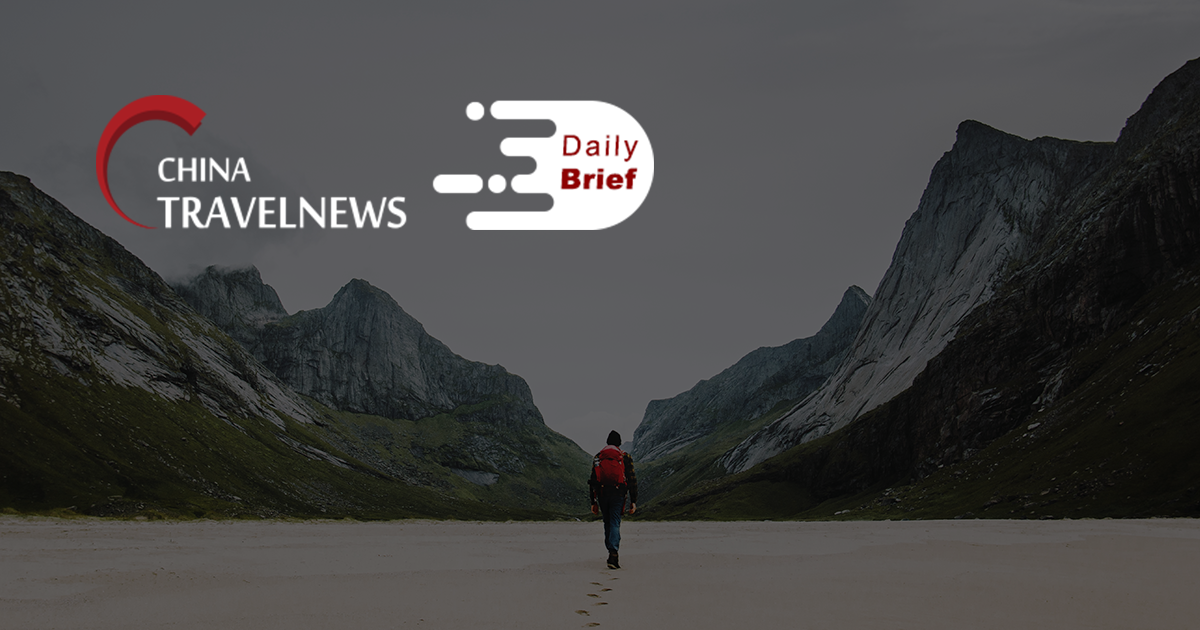 Thailand chases travel bubble pact with China to boost tourism
>> Thailand is in talks with China to establish a quarantine-free travel corridor by January to rescue its ailing tourism industry.China, which accounted for more than a quarter of Thailand's tourist arrivals before the pandemic, will be the first low-risk country the Southeast Asian nation will sign up for quarantine-free travel. The first group of visitors from China under a previously announced long-term tourist visa program will arrive in Bangkok on Oct. 20.
Hong Kong airport to extend transit services for mainland Chinese travelers
>> Hong Kong will continue to embrace travelers from mainland China transiting to other countries through the city's airport. All transit services at Hong Kong International Airport were suspended from March 25. But the airport has allowed flight transfers since June 1, except those to the mainland. Transit services for mainland Chinese travelers began on August 15, and the policy – originally meant to last for two months – is about to expire on Thursday. Now the Airport Authority announced that the policy would be extended until further notice, even though transit services to destinations on the mainland would remain unavailable.
Marriott taps into new revenue streams amid China's strong recovery
>> China continues to be Marriott's market leader in terms of revenue recovery from the coronavirus pandemic. While domestic travelers accounted for about 70% of the stays in Marriott's China portfolio pre-pandemic, today it is closer to 95%, according to Stephanie Linnartz, group president at Marriott. Marriott also continues to focus on its Bonvoy loyalty program, which saw north of 40% of its new members pre-pandemic come from China.
China's domestic flight numbers top pre-COVID-19 levels in September
>> The number of domestic Chinese flights in September exceeded last year's levels, official data showed, with passenger numbers indicating the local aviation sector is nearing a full recovery from the impact of the COVID-19 pandemic. There were a total of 371,000 domestic passenger flights last month, up 3.5% from a year ago. Domestic passenger numbers reached 47.75 million, or 98% of 2019's levels.
Chinese airline bars depressed woman from boarding flight
>> The Chinese internet is debating the wrongs and rights of an airline that denied a woman boarding because she showed side effects of antidepressant drugs. On October 13, Shanghai-based Spring Airlines denied boarding to a woman, who was stopped at the boarding gate because of her shaky hands. A spokesperson for Spring Airlines said in a statement that the company maintained the right to refuse passengers who were "mentally unstable" and whose medication conditions were "unclear."
Hong Kong Airlines to operate Embrace "Home" Kong flight
>> Hong Kong Airlines will operate a special Embrace "Home" Kong sunset flight on Saturday. Flight HX852 will depart Hong Kong International Airport at 4:30pm, flying within 200 nautical miles from Hong Kong over the South China seas. During the 90-minute flight, passengers will get to experience a spectacular sunset from the skies, as well as enjoy breathtaking aerial views of Hong Kong, a favourite activity for many travelers during take-off and landing.
Trip.com partners with Etihad Airways
>> Trip.com Group has entered into a partnership with Etihad Airways' frequent flyer program Etihad Guest. Etihad Guest members will now be rewarded with 3 Etihad Guest Miles for every USD 1 when they book their stay with Trip.com and have access to top deals on more than 1.4 million hotels in over 200 countries and regions, including luxury hotels and resorts, business and airport hotels, and unique lodgings.