Online tour guide provider Lvji Technology announced that for the six months ended June 30, 2020, revenue decreased by approximately 56.1% to RMB 80.3 million (USD 11.77 million) from RMB 183.0 million ( USD 26.8 million) for the same period of 2019. Results for the period decreased by approximately 254.1% to loss of RMB 80.0 million (USD 11.73 million) from profit of RMB 51.9 million (USD 7.6 million).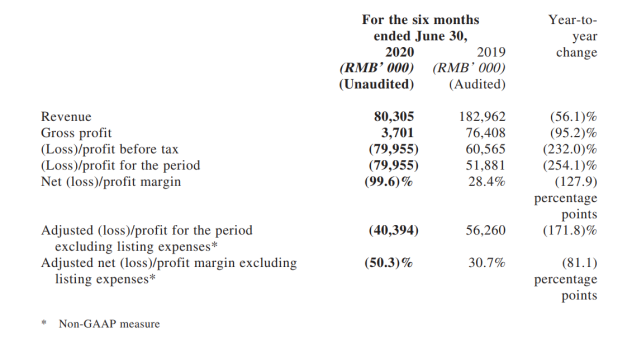 Number of online tour guides developed increased by approximately 70.7% year-to-year to 22,044 from 12,913 for the same period of 2019.
Number of tourist attractions in China that the Group's online tour guides covered increased by approximately 40.6% year-to-year from 8,304 to 11,674 for the same period of 2019.
During the period, Lvji had negotiated with a number of well-known tourism groups, local travel agencies and large organizations and developed innovative sales and marketing strategies, including "Tour Guides + Fuel Cards", live broadcasting promotions, community marketing, "reservation + ticketing" initiates, SaaS sales model and smart museum, among others, which are aimed to broaden the tourists' secondary consumption opportunities and our revenue was recorded a mild improvement during the COVID-19 outbreak.
At the same time, it uses VR technology innovation to further launch VR business in order to grasp the trend of cloud tourism and 5G innovation.
Read original report