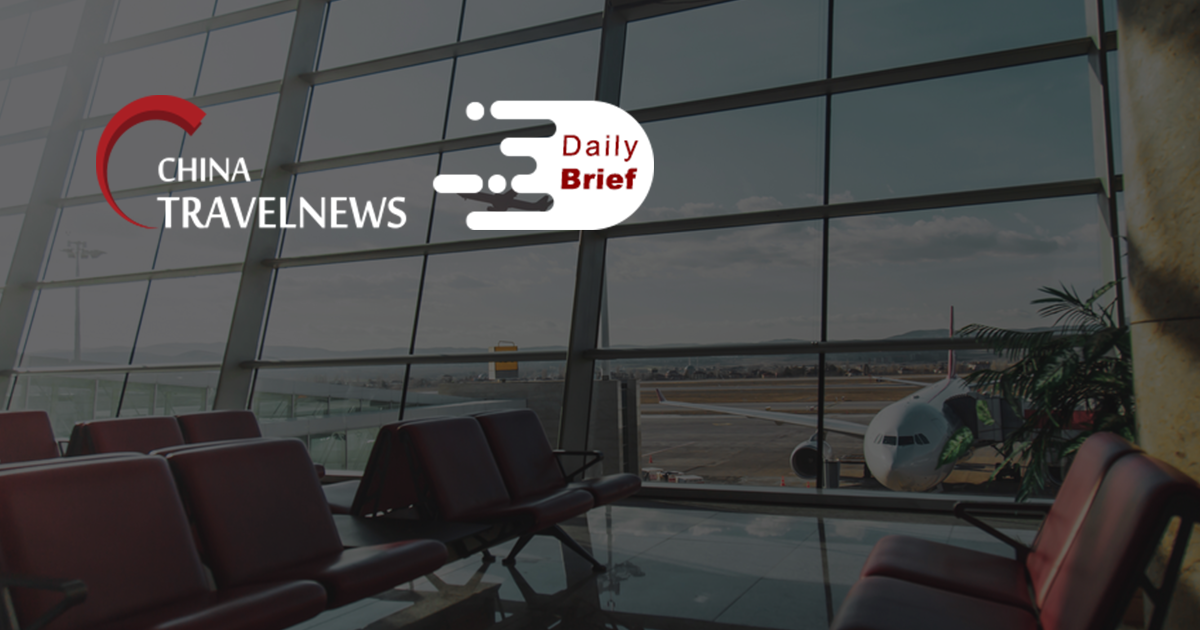 Flight suspensions, new rules threaten Singapore travel to China
>> Dozens of Chinese nationals gathered outside their embassy in Singapore on Tuesday in frustration over new rules requiring them to get tested for COVID-19 before they can board their upcoming flights home. The new requirements from China, instituted after dozens of passengers from Singapore tested positive in virus tests after landing there, highlights the fragility of tentative travel arrangements.
China suspends Etihad Airways Shanghai route from August 24
>> China has suspended Etihad Airways' route from Abu Dhabi to Shanghai for one more week starting on August 24 due to COVID-19 infections on an August 15 flight, the Shanghai government said. China had previously suspended the company's Abu Dhabi-Shanghai route for one week from Aug. 17.
Hong Kong in travel bubble talks with Japan, Thailand
>> Hong Kong has restarted discussions with Japan and a handful of other countries over setting up travel bubbles, commerce chief Edward Yau said Monday, given a mutually recognized coronavirus testing mechanism is established. Japan received 2.29 million visitors from Hong Kong last year, compared with 20 visitors last month, according to the Japan National Tourism Organization.
Exploring the new technologies and partnerships of super apps
>> Super apps like WeChat, Alipay and Meituan are now integral to life in China, but they need supplier partnerships across different sectors to flourish. Explore the new technologies and new partnerships of super apps with Kevin Guo, vice president of Meituan, who will speak at the 2020 TravelDaily Conference hosted by TravelDaily China and co-hosted by ITB China on September 26 in Shanghai.
Fosun Tourism posts 50% drop in half-year revenue
>> Fosun Tourism, the leisure travel unit of Chinese conglomerate Fosun International and parent of French resort brand Club Med, reported that its revenue decreased by 50% to USD 657 million for the first half of 2020. Fosun Tourism acquired Thomas Cook's brand in 2019 and launched "Thomas Cook Lifestyle Platform" this year. The platform had 118,200 app downloads, over 104,000 registered users and transaction volume of around USD 4.8 million in less than a month.
Shanghai hotel occupancy hits post-COVID high
>> The average occupancy rate of hotels in Shanghai hit 65.8% between August 9 and 15, a new high since COVID-19, according to city cultural and tourism authorities. The figure was higher among five-star hotels in the city, reaching 67.4%.
ITB China Travel Report: Focus on safety, health, nature and customization
>> Health and safety are key concerns, impacting the travel intentions of Chinese tourists in the "new normal" as recent findings of the ITB China Travel Trends Report revealed. According to the market survey based on 200 China outbound travel agencies and travel companies, 60% of the companies expect business travelers to make personal or family trips to the specific destinations of their business travel next year.
Air-rail service takes off at Shanghai airport
>> A new air-rail combined service was launched in Shanghai that allows passengers to transfer between domestic flights and trains by booking through a single app. The service, jointly launched by China Eastern Airlines and China Railway Group, allows travelers to book combined flight and high-speed train tickets through either the China Eastern app or the 12306 train booking app.
Two Shanghai airports to get 5G coverage by November
>> The Shanghai Airport Authority is working with the Shanghai branches of China Telecom, China Mobile and China Unicom and tower infrastructure service provider China Tower to cover the city's Pudong and Hongqiao airports with a 5G network by November. According to the airports, once the 5G networks are live, the airports' operational efficiency will improve, while operation and maintenance costs will be reduced with AI applications.