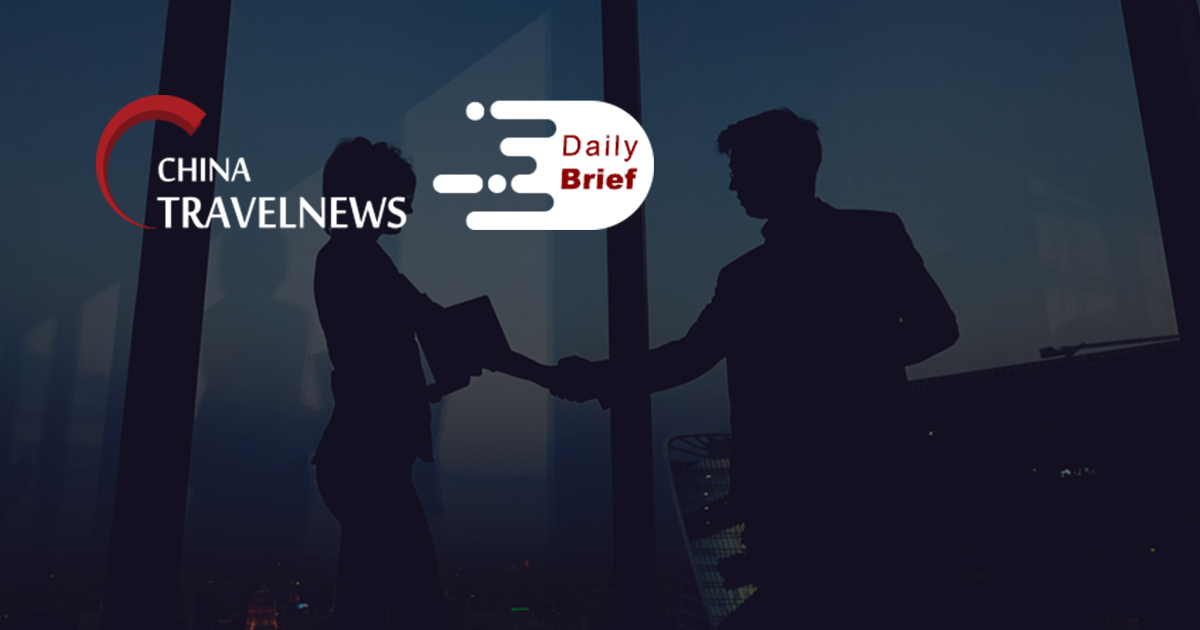 Trip.com Group, JD.com form partnership on tourism, e-commerce
>> Online travel company Trip.com Group has partnered with e-commerce platform JD.com to expand cooperation in travel and digital commerce. The two giants projected five visions of cooperation including reaching a wider range of users, sharing channels and resources, covering online and offline transaction scenarios, cross-industry marketing and expanding cooperation on the business travel market. Trip.com Group promised to offer real-time travel inventory with competitive prices to JD.com which are expected to be launched on JD.com within eight months.
Shanghai Disney Resort takes two new major steps
>> Shanghai Disney Resore reopened to its guests back in May and now it looks like as though it will continue moving forward to a more normal service as it will increase its guest capacity as well as update its booking system. Capacity won't be the only change at the Chinese Disney resort. Booking a reservation will also change for both day guests and annual passholders. Beginning August 24, Shanghai Disneyland Annual Pass holders will no longer be required to obtain a visitation spot or choose the arrival time of their visit in advance.
Hilton introduces AI chatbot as new move in digital strategy
>> Hilton announced the design of its new AI customer service chatbot. Born on February 19, 2020, the "Xiao Xi" chatbot provides Hilton Honors members and all guests with a quick and convenient one-stop source for travel advisory services. Since its launch in February, Xiao Xi has replied to more than 50,000 customer inquiries, with a 94% customer satisfaction rating.
TUI Group will found Asian-Pacific headquarters in Hainan
>> Germany-based travel giant TUI Group signed cooperation agreement on major project in the free trade port in China's Hainan province. TUI plans to set up an Asian-Pacific regional headquarters and joint venture in Hainan.
Air route between western China and Europe reopens
>> Air China has resumed flying on the route linking Chengdu, capital of southwestern Chinese province Sichuan, and Germany's Frankfurt that was suspended due to the COVID-19 pandemic. It is the first direct route between western China and Europe that has resumed since a reward and suspension mechanism was announced by the Civil Aviation Administration of China (CAAC).
United Airlines cabin crew in Hong Kong in last-ditch effort to keep jobs
>> United Airlines' flight attendants union will head to expedited arbitration with the company next week in a last-ditch effort to stop some 689 non-US based cabin crew, including 230 in Hong Kong, from losing their jobs on October 1. Airlines are planning mass job cuts to avoid running out of money as the coronavirus becomes the worst crisis to hit the aviation sector in its history. Carriers, including Cathay Pacific, have benefited from government bailouts to prevent their collapse, but are planning sweeping restructures which are likely to include mass lay-offs.
AirAsia wants Macao to negotiate "travel bubble" with Thailand
>> AirAsia wants Macao to negotiate a "travel bubble" with Thailand, Celia Lao Sio Wun, the low-cost airline's CEO for Hong Kong and Macao has told Macao's public broadcaster TDM. Lao said the "travel bubble" was feasible as the COVID-19 situation has stabilised both in Macao and Thailand. She also said that AirAsia was ready to resume its flights between Macao and Thailand "at any moment."