The Walt Disney Company reported its third fiscal quarter ended June 27, 2020. Revenues for the quarter were USD 11,779 million, down by 42%.
The most significant adverse impact of USD 3.5 billion was at the Parks, Experiences and Products segment as most of Disney's theme parks and resorts were closed for the entire quarter. Revenues for this segment posted a 85% drop to USD 983 million.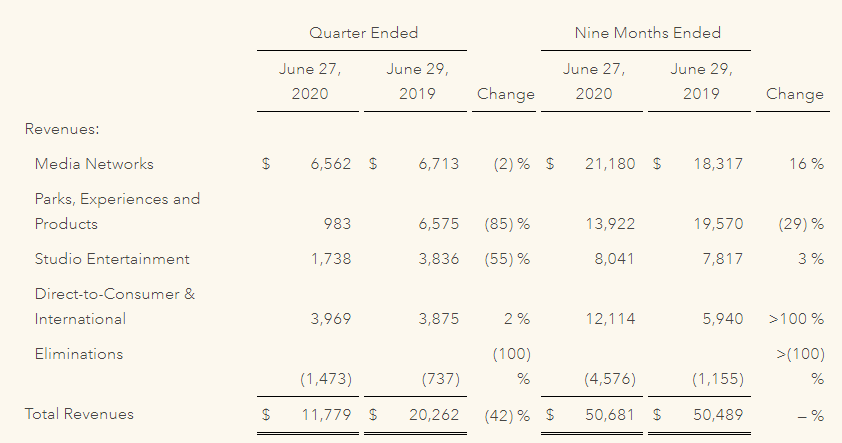 Segment operating results decreased USD 3.7 billion to a loss of USD 2.0 billion. Lower operating results for the quarter were due to decreases at both the domestic and international parks and experiences businesses.
Asia parks and resorts were closed for a portion of the current quarter, as Shanghai Disney Resort re-opened in May and Hong Kong Disneyland Resort re-opened in late June (Hong Kong Disneyland Resort closed again in July).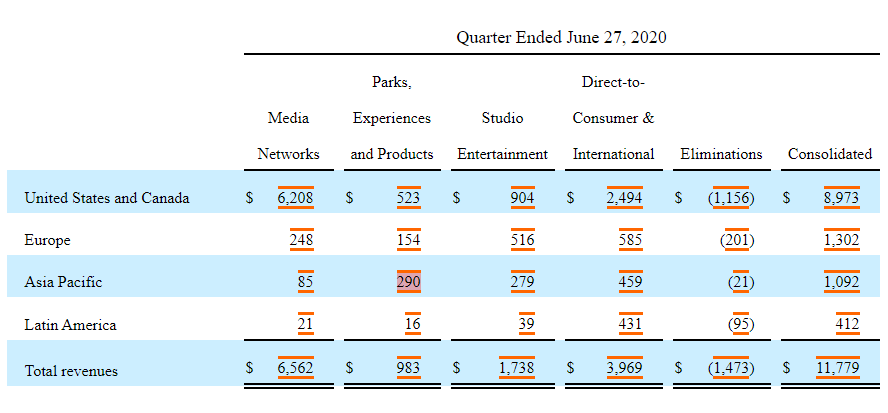 The Asia Pacific markets contributed USD 290 million, or a 29.5% share of the company's total revenues in Parks, Experiences and Products for the quarter, second only to the America and Canada markets (USD 523 million).
Disney estimates the total net adverse impact of COVID-19 on the theme parks & experiences segment's operating income was USD 3.5 billion for the quarter.
Disney recorded strong demand in bookings shortly after its reopening announcement. But the uncertainties of COVID-19 still makes people anxious about long distance travel, jumping on a plane, and flying to Walt Disney World.
Bob Chapek, CEO of Disney, remained confident that the company "should be in good shape once consumer confidence sort of returns".