The number of mainland-Chinese tourist arrivals in South Korea plummeted 99% to just 5,124 in May, according to the latest available data from the Korea Tourism Organization.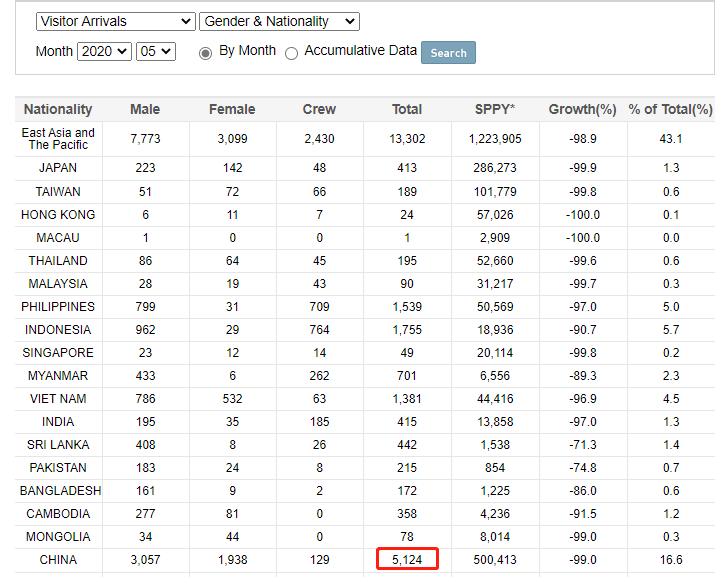 By comparison, the Chinese travelers made 500,413 trips to South Korea in May 2019.
South Korea received a total of 30,861 inbound visitors in May and Chinese tourists accounted for 16.6% of them.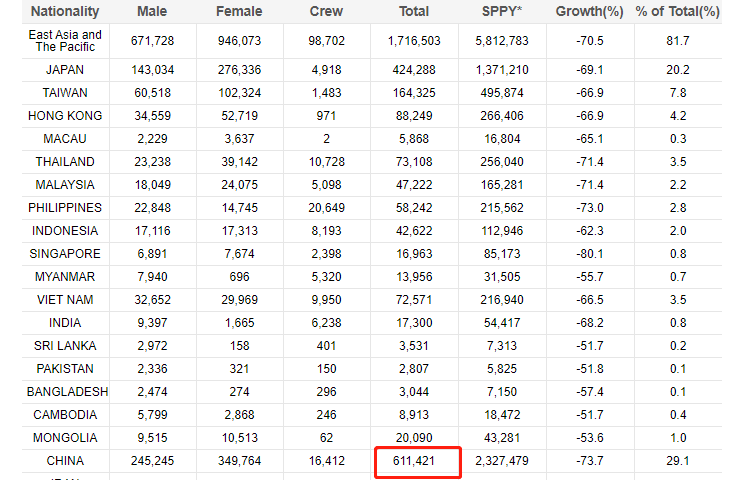 In terms of accumulative data, the country saw 611,421 Chinese visitor arrivals in January-May this year, representing 29.1% of South Korea's 2,101,693 total visitor arrivals during the time which reported a 69.8% drop year-on-year.